Reserve Resources For Meetings
When creating a meeting or event in the MangoApps calendar, you can see what rooms
or resources are available and reserve any open ones for your meeting.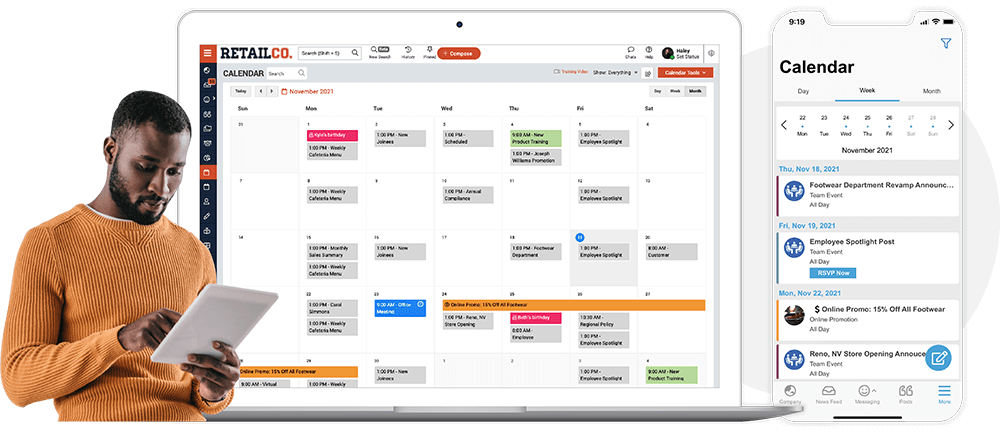 Location-specific Resources
Resources added to MangoApps can be tied to office locations and filtered by office and resource type.
Resource Management Admin Role
A custom admin role can be assigned to individuals involved in resource management.
Resource Availability In Calendar
See resource availability in the calendar at a glance, just like if you were trying to schedule a meeting with a specific person.
How Our Customers Use Resource Reservation
Keep Track
Keep better track of equipment like printers, laptops, and fax machines
Meet Demands
Ensure that company resources can meet demand
Collect Data
Get data on room and equipment usage, and make informed investment decisions
Calendar
Tie rooms and equipment to calendar events to reduce complexity and confusion
Stay on Track
Keep track of who needs resources and when