Social Now 2015 - 2018 Awards
2018 Win Extends MangoApps Winning Streak to 4 Years in a Row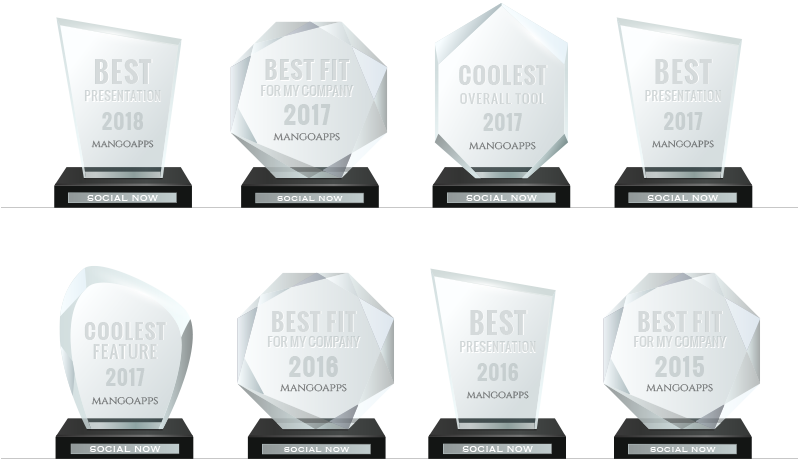 We are specially proud of our 2017 clean sweep against giants like Facebook & Atlassian
Participating Vendors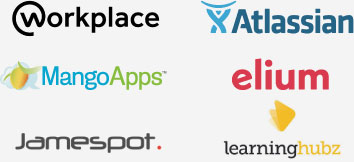 Award Winners
Best Presentation:

Best Fit for my Company:

Coolest Features:

Coolest Overall Tool:

Watch Superdrug Describe How They Use MangoApps @ The Social Now Competition
Superdrug Stores PLC is a health and beauty retailer. It has 800+ stores around the UK & Ireland, and 13,000+ employees.

At Social Now, Vikki Nye tells us of a day in the life of a company's employee with the help of its MangoApps platform (which replaced Superdrug's outdated Intranet).

Vikki Nye is Internal Communications Manager at Superdrug.
Watch MangoApps Presentation @ The Social Now Competition
Watch Patrick Allman narrate a day of work at Cableinc (a fictitious company) with MangoApps Intranet to improve communication, collaboration, project and knowledge sharing.

Patrick Allman is the VP of Marketing & Worldwide Sales at MangoApps.
Other MangoApps Industry Awards
Best Use of
Internal Communications
The Hub at Superdrug
Powered by MangoApps
Best for midsize
organizations
world-wide
MangoApps
Collaboration
& Intranet
Gartner
Cool Vendor
Collaboration
& Social Software
MangoApps,
America's Fastest
Growing
Private Company
Collaboration
& Social Software