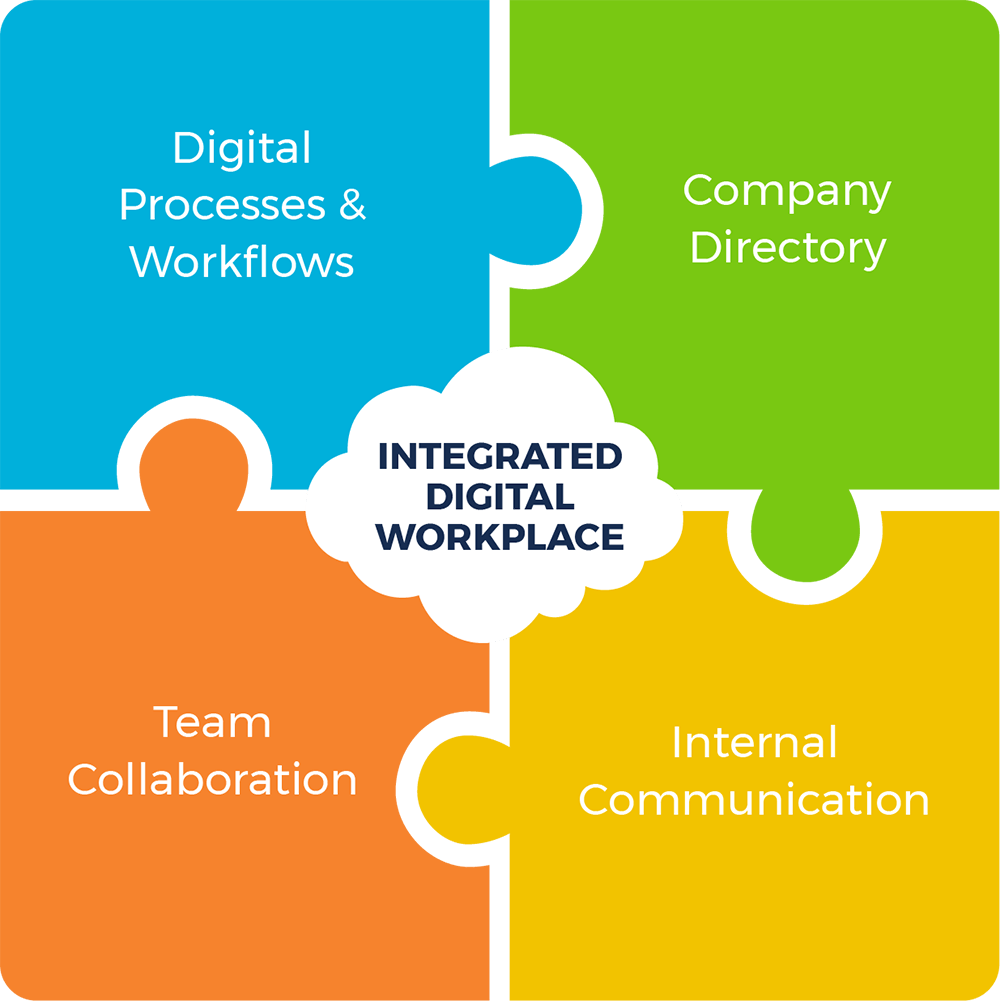 Make your digital transformation journey simple, and cost-efficient.
MangoApps was founded on the idea that by deploying one single system (instead of a patchwork of siloed tools) across the entire organization, companies can empower all its employees and significantly increase productivity, engagement, & satisfaction.
Now, over a decade later, we still deliver on that idea every day so employees can get fast and seamless access to all the information and tools they need to share, communicate, collaborate, find & learn.
10+ years of carefully crafted features
Over the last 10 years, we have carefully crafted a deep and wide platform to help organizations of all sizes meet the future with confidence. In addition, the modular design of MangoApps allows companies to start with what they need now and seamlessly add more as needs evolve.

View All Features
10 times better than siloed tools
Unified Workplace Platform

Seamless, Organized Experience

One place to find, connect & learn
Fully accessible from mobile
Company knowledge in one place

High Adoption & Increased Productivity

Promotes collaborative, open culture
Fast & efficient sharing in real-time
Clear tool purpose, little to no training

Inexpensive to Buy, Deploy & Maintain

Easy, point-click, administration
Secure & auditable
Easy extensibility & customization
Save more money by replacing other licenses
Siloed Tools

Frustrating User Experience

No central place to go to find, connect, learn
Company knowledge is all over
Inconsistent mobile access

Low Employee Engagement & Usage

Promotes non-collaborative, meeting-happy, culture
Leads to waiting-around for email & info hoarding
Many tool related confusion & chaos

Expensive to Buy, Deploy & Maintain

Difficult to administer & manage
Spotty security & auditability
Expensive to customize
License costs add-up quickly
Don't just take our word for it