Bring your frontline, office, and remote teams together on one platform
MangoApps helps companies modernize their employee-facing applications. It brings intranet, communications, training & work management together in one platform to provide the most adaptable, intuitive, and unified experience in the market today.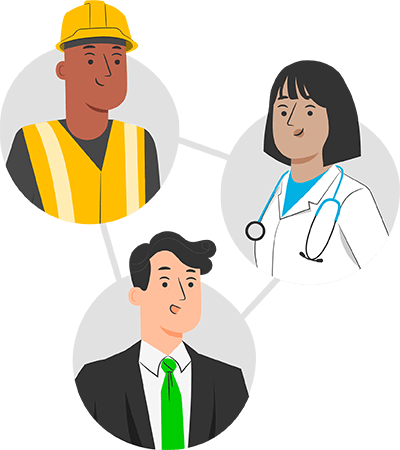 TRUSTED BY THE BEST:
Start with a single application or the complete toolbox
MangoApps is a new way of keeping everyone on the same page and working towards the same goals.
Mango Intranet
The easiest way to create a modern Intranet to inform and engage your workforce.
Mango Connect
A complete set of tools to help you securely connect 100% of your employees.
Mango Training
A modern, easy-to-use, learning solution that can fit any employee training and compliance need.
Mango Work
A flexible, powerful collaboration platform that promotes visibility and efficiency for your busy team.
Mango Suite
A single system that brings employee portal, messaging, and other employee tools together into one company app.
Mango À La Carte
All of our digital workplace applications seamlessly integrate with each other so you can start with what you need.
"My experience with MangoApps
has been excellent"
"I love that MangoApps is easily accessible, user friendly, upload from the computer is fast and having the opportunity to connect with others across various states is one of my most favorite benefits."
"MangoApps is Great"
"[MangoApps] connects everything and it has a very consistent implementation across many features. So once you learn how to setup/use one module you can figure out the rest."
Transform how your teams communicate, collaborate & get work done
It has never been this easy to create the perfect employee experience for your deskless and deskbound workers. Contact us to discuss requirements, pricing, rollout and support. Get your free demo today!