What is MangoApps?
A single hub for employee communication, collaboration, content & training
MangoApps is a modern, cloud-based platform that unifies content, communication, training, and operations for the entire organization in one single platform. Unlike tens of point solutions, our integrated approach provides a unified employee experience that saves time and company costs.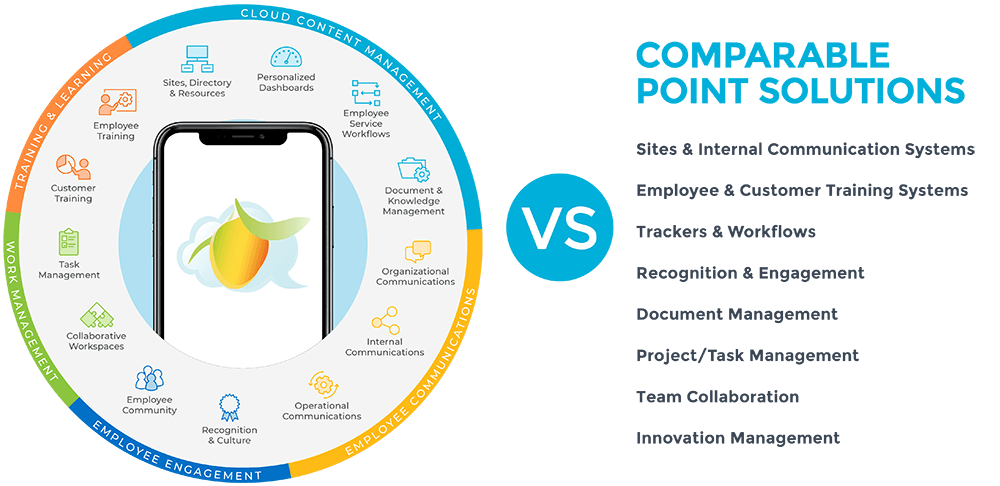 Why MangoApps?
The only unified work hub designed for both desk and frontline workers
People want to do well at their jobs and be recognized for it. A unified work hub like MangoApps removes frustrating barriers to success, and creates a space for every employee to be happy and successful at work.
Streamlined communications paired with open collaboration channels ensure that people throughout your company know what other teams are doing and have a deeper understanding of the big picture company mission.
Employees waste a staggering amount of time switching between tools and searching for information. Your team will be happier and more productive working in a single environment with unified search.
One software solution means one vendor to work with, one environment to maintain, and a trusted partner with add-ons to address your future needs. Say goodbye to endless support queues and lengthy buying cycles.
Who uses MangoApps?
MangoApps is used by hundreds of
mid-to-large sized enterprises
"We did have an intranet before…[but] now have interaction."
"When we post something there are likes, there's comments, there's questions. It makes the documents or announcements better. It's just a much more engaging form of announcements than it used to be."
"This is our hub. It's where everyone goes."
"Not only to collaborate with each other and talk to each other online, but also to get all of the documents they need, share information about their own projects, and share their own resources with each other in a true peer-to-peer interaction."
See our customers describe the value they get from MangoApps
How are we different?
No one comes close to MangoApps' flexibility, features, ease of use & price
We've spent over a decade listening to our customers and adding functionality to meet their needs. The result is a wide-ranging suite of solutions, all of which have the depth and nuance your team needs.
Start with a single solution to meet a specific need, and only pay for that module. Then, as further needs arise, you can add more tools without having to go through a full buying cycle.
Our customers cite ease of use as one of the biggest draws of working with us. Whether you're an admin or a frontline employee, MangoApps just works.
Most solutions are aimed at corporate teams on desktops or frontline teams on mobile. MangoApps caters to both, so your teams can all live in a unified hub.
What about integrations?
MangoApps integrates with almost all the enterprise tools you know and love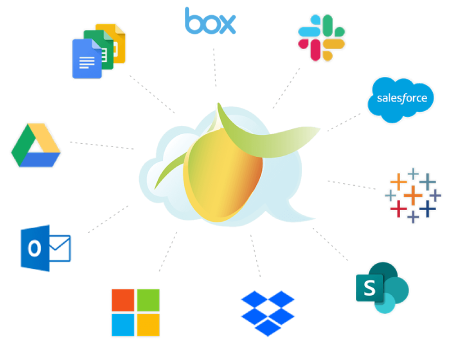 Easily integrate MangoApps with 75+ enterprise systems. No coding required. Extend it further with MangoApps Open APIs and Webhooks.
Looking for more insights?
Explore some of our featured resources
Want to see why MangoApps is the future of work?
We would love an opportunity to introduce MangoApps to you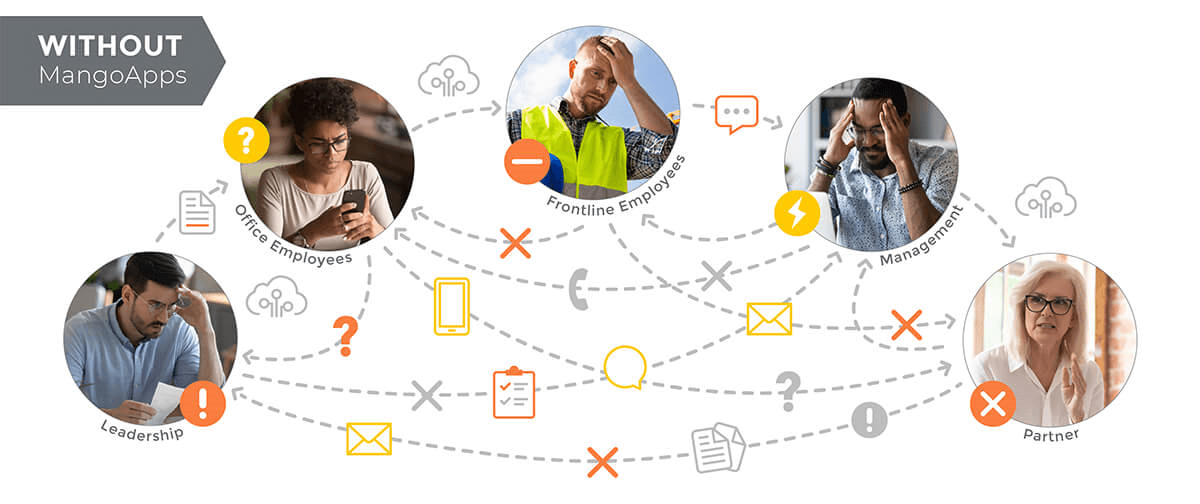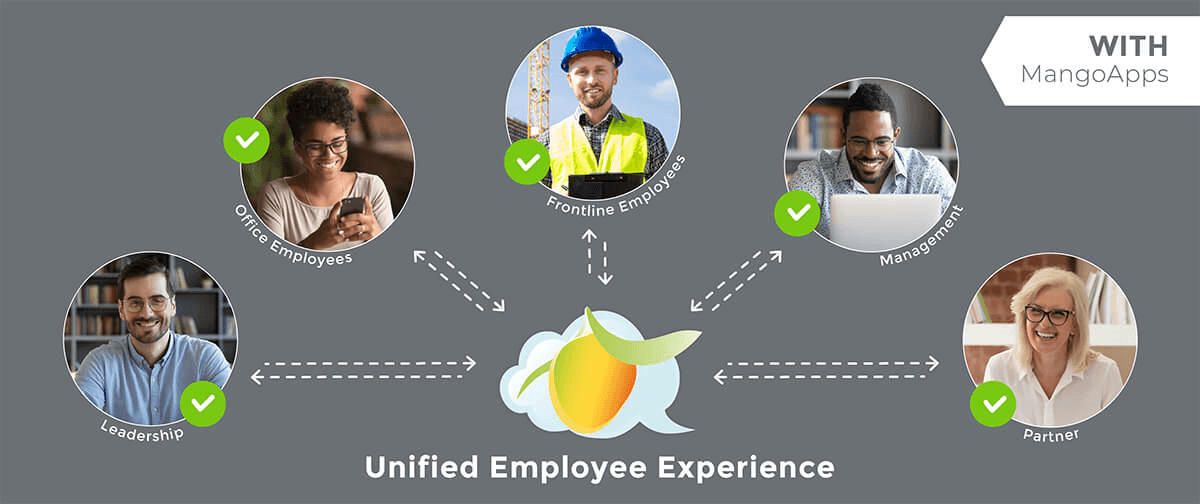 It has never been this easy to create the perfect digital workplace. Employee experience is everything. Get it right with MangoApps! Contact us to discuss requirements, pricing, free trial, rollout, and support.
Talk to Sales