Native mobile apps for anytime, anywhere access
Easily connect all of your employees regardless of role or location. MangoApps' mobile apps deliver rich mobile user experience that interchanges seamlessly with the classic desktop experience.
Easily integrate existing systems
Bring other tools and systems into one integrated digital workplace using our built-in Integrations. Built-in integrations are super easy to use. Just turn-on a switch to enable and check a few boxes to customize & configure.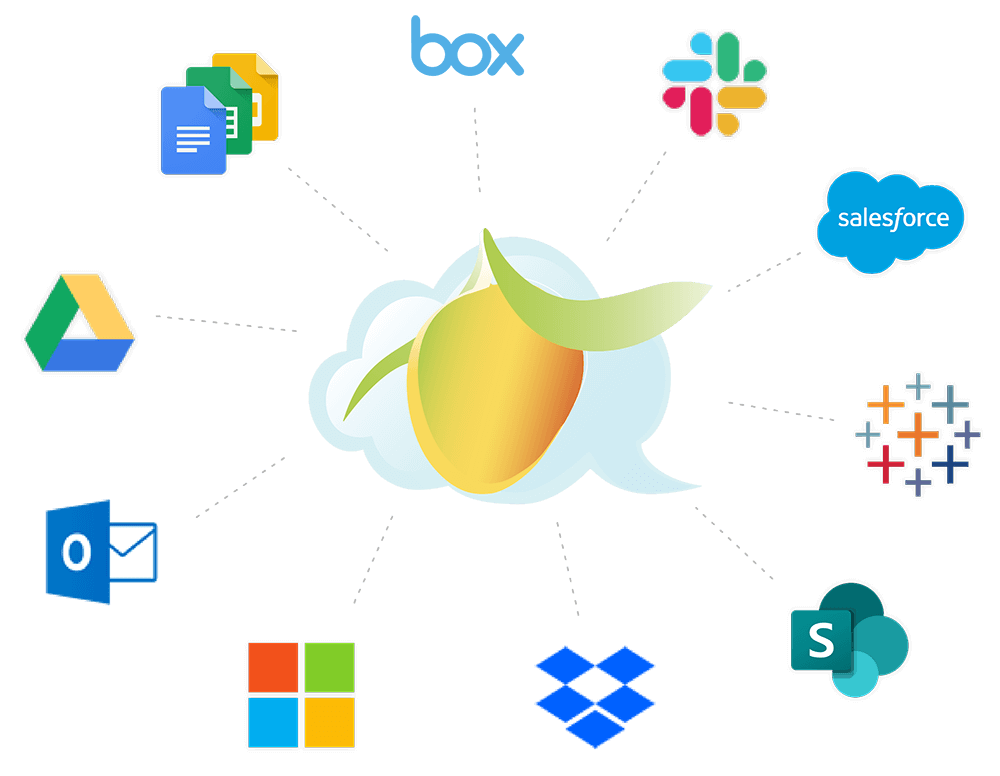 Explore our turnkey solutions or contact us to create a custom package
Drive engagement and efficiency
15%
Overall Productivity Gains
80%
Increase in Engagement
25%
Reduction in Turnover Costs
35%
Faster to Find Information
Average results across our customers measured using built-in Analytics & ROI calculator
Don't just take our word for it
See how MangoApps works. Get a personalized demo.
Schedule an introductory call so we can go over your requirements, demonstrate how MangoApps will meet those requirements, discuss pricing and help you decide if MangoApps is right for you.
Whitepaper: Why Digital Hub is Critical For Employee Engagement

A digital workplace includes all of the software systems within a company that are internally focused and are required for employees to use in order to do their job. A Digital Workplace Hub facilitates employee engagement, promotes positive employee experiences and helps to create and support a great organizational culture.

Download Now