Configurable Admin Settings
Admins have the power to make global changes to their MangoApps network,
as well as manage individual users with ease.

MangoApps is easy to use both from an administrator standpoint and a user standpoint. People can read, react, and post to the system really easily. It's an intuitive process.
- Meghan Bilardo, Learning & Organizational Development Director, Brand Muscle
Branding & Customization
Incorporate your company's logo, themes, and unique branding into every aspect of MangoApps.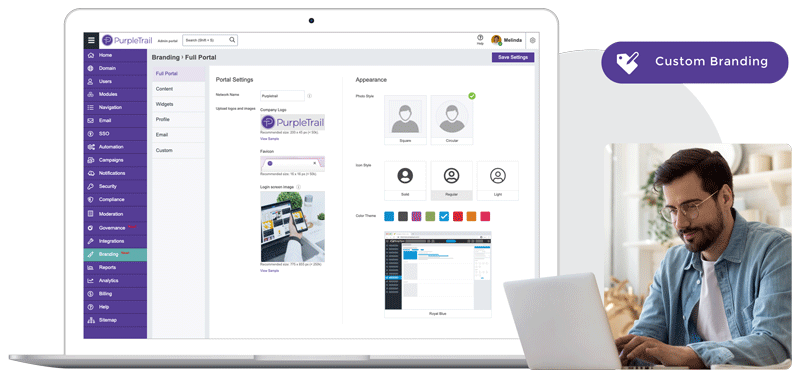 We chose to have our company app branded in the AS Watson colors and the AS Watson look and feel so that there's an instant recognition with all of our employees.
- Jan Kees Fokkens, Social Intranet Project Manager, A.S. Watson Benelux
Customizable Templates
Create content with dozens of templates for every single kind of content in the app. Select any of the 20+ tracker templates available, or design it from scratch.
UX Personalization
Both admins and users can personalize the user interface of the domain, including: the navigation bar, quick links, landing pages, newsfeed, notifications, channels, and more. Restrictions can be set by the admin to prevent users from changing settings, if needed.
ROI & Analytics
Gain important insight into the usage, adoption, and user engagement of your MangoApps domain.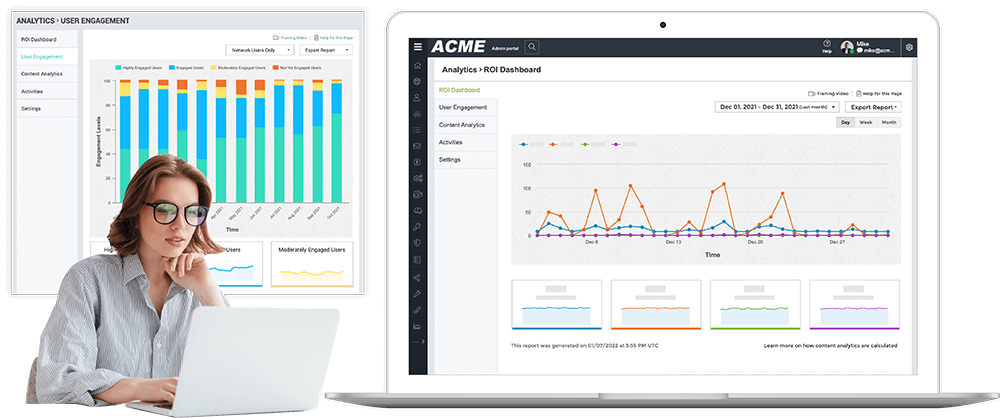 Usage Reports
Generate comprehensive usage reports detailing user activities, hashtag usage, and more. Team reports can be generated to provide deeper insights into team data, content statistics, and page view info. Usage reports are available to be shared with specific users and teams.
Customizable User Onboarding & Help Guide
Streamline your user onboarding by creating custom getting started videos, customizing the user portal help menu, creating a user-startup wizard, and more. Help guides for different platforms, modules, and roles are available online.
How Our Customers Use The Admin Portal
Keep Information Secure
Protect sensitive information and control user permissions
'Hands off' Onboarding
Streamline and simplify employee training and onboarding
Customize Their Portal
Incorporate the company's brand guidelines into MangoApps
Stay Informed
Keep up to date with employee infor-mation and analytics