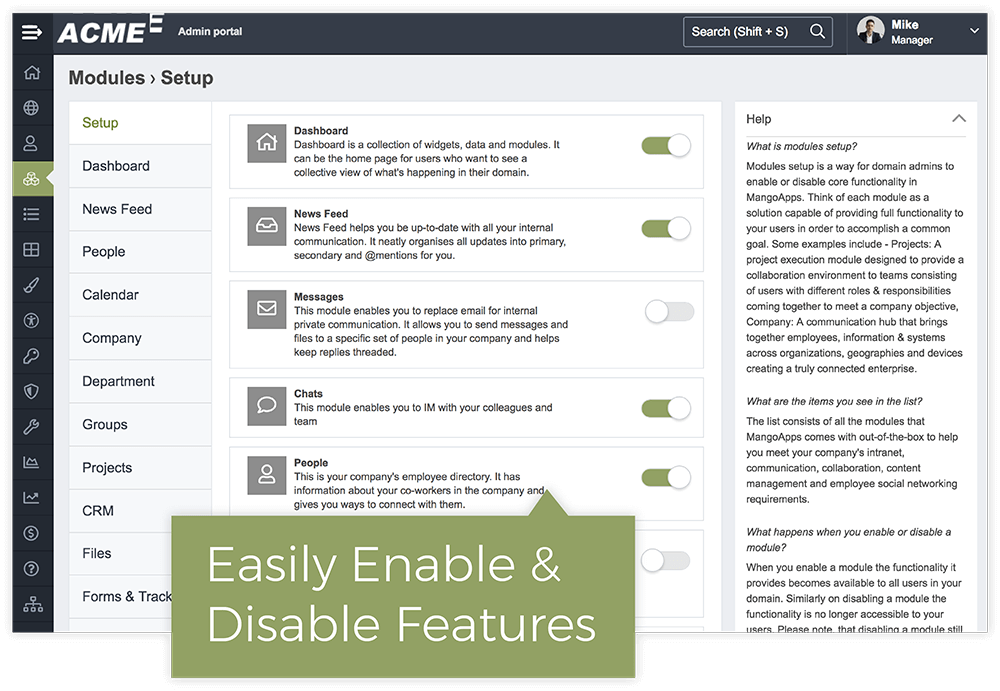 Module Management
Admins can enable or disable different functions and features within MangoApps. These features include groups, departments, forms, files and more. When a module is disabled it is no longer accessible to users but any existing data is still kept intact. As an organizations needs grow or shift, available modules can later be turned on at any time.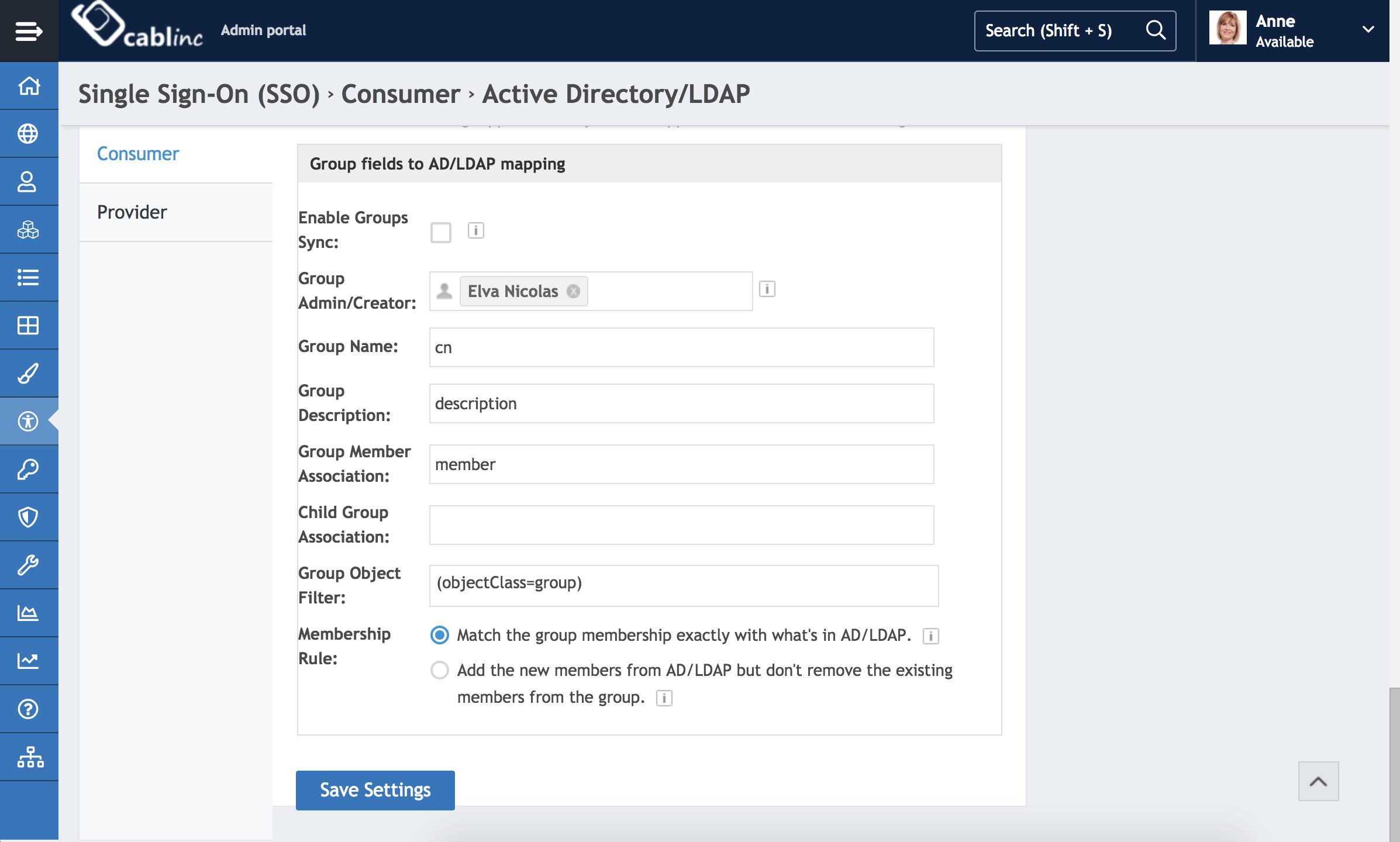 Group Membership Management
Admins choose from 2 choices for managing sync groups. Group membership in MangoApps can be set to match the same membership in the AD/LDAP group, or to add new members from the AD/LDAP group into MangoApps without removing existing members. Group membership can also be fetched from a URL, retaining users that were added in the MangoApps UI.
Additional Administration Portal Features
Intuitive Onboarding
MangoApps helps admins establish helpful getting started dialog, default navigation and customized help menus to create a stress-free and informative onboarding experience.
Export Information
Export data and other designated company information with just a click or can schedule automatic and regularly occurring exports with ease.
Regulate Content
Admins control how long data will be retained in a domain and can maintain and update term of service, user policies, and other important content parameters right from the admin portal.
Easy Integrations
The MangoApps admin portal makes it easy to set up single sign-on, integrate SSO technology, incorporate online meeting tools and utilize the existing platforms and programs.
How Our Customers Use Administration Portal
1

Streamline and simplify employee training and onboarding

2

Keep up to date with employee information and analytics

3

Protect sensitive information and control user permissions

4

Manage and maintain their network effectively and hassle free
See how MangoApps works. Get a personalized demo.
Schedule an introductory call so we can go over your requirements, demonstrate how MangoApps will meet those requirements, discuss pricing and help you decide if MangoApps is right for you.