10+ years of carefully crafted features
Over the last 10 years, we have carefully crafted a deep and wide platform. In addition, MangoApps modules & features can be customized to align with your business needs without any programming knowledge. Just turn-on a switch to add a module and just check a few checkboxes to customize & configure.

View All Features
Completely modular platform enables you to get just what you need
We believe that by focusing on employee's experience holistically, companies can create a fun & engaged workplace with a strong culture that produces superior, long-lasting outcomes. The modular nature of MangoApps allows you to start with precisely what you need now and add more over time, making your holistic employee experience journey simple, practical, and cost-efficient.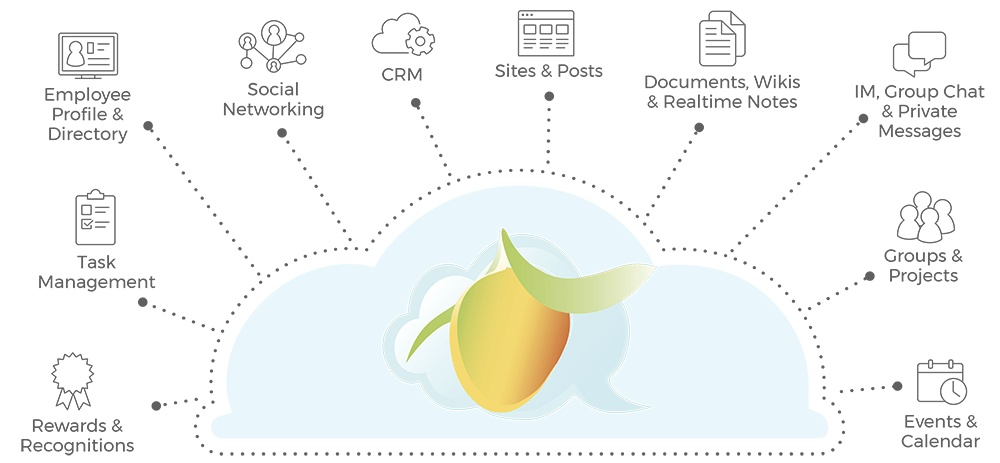 Easily integrate existing systems
Bring other tools and systems into one integrated digital workplace using our built-in Integrations. Built-in integrations are super easy to use. Just turn-on a switch to enable and check a few boxes to customize & configure.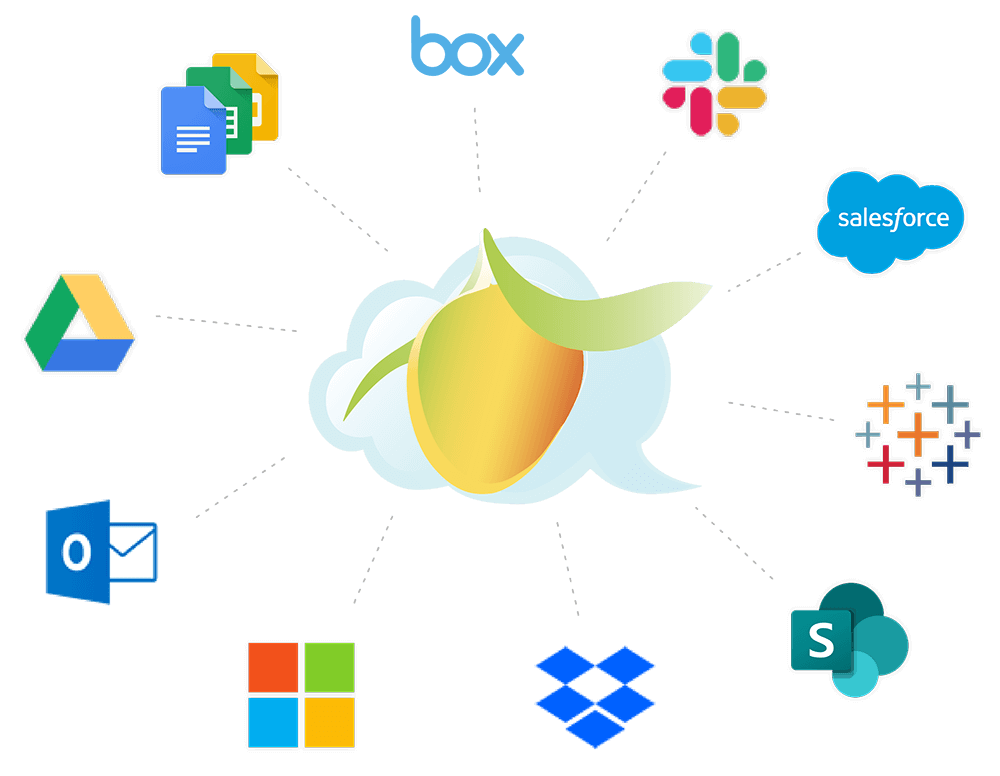 Native mobile apps for anytime, anywhere access
Easily connect all of your employees regardless of role or location. MangoApps' mobile apps deliver rich mobile user experience that interchanges seamlessly with the classic desktop experience.
Benefits of holistic experience
| | |
| --- | --- |
| 1 One place to find, connect & learn | 6Reduction in workplace inefficiencies |
| 2Company knowledge in one place | 7Lower cost by replacing other licenses |
| 3Promotes collaborative, open culture | 8Fast & efficient sharing in real-time |
| 4Clear tool purpose, little to no training | 9Easy, point-click administration |
| 5Secure & auditable | 10Easy extensibility & customization |
See how MangoApps works. Get a personalized demo.
Schedule an introductory call so we can go over your requirements, demonstrate how MangoApps will meet those requirements, discuss pricing and help you decide if MangoApps is right for you.
Whitepaper: Why Digital Hub is Critical For Employee Engagement

A digital workplace includes all of the software systems within a company that are internally focused and are required for employees to use in order to do their job. A Digital Workplace Hub facilitates employee engagement, promotes positive employee experiences and helps to create and support a great organizational culture.

Download Now