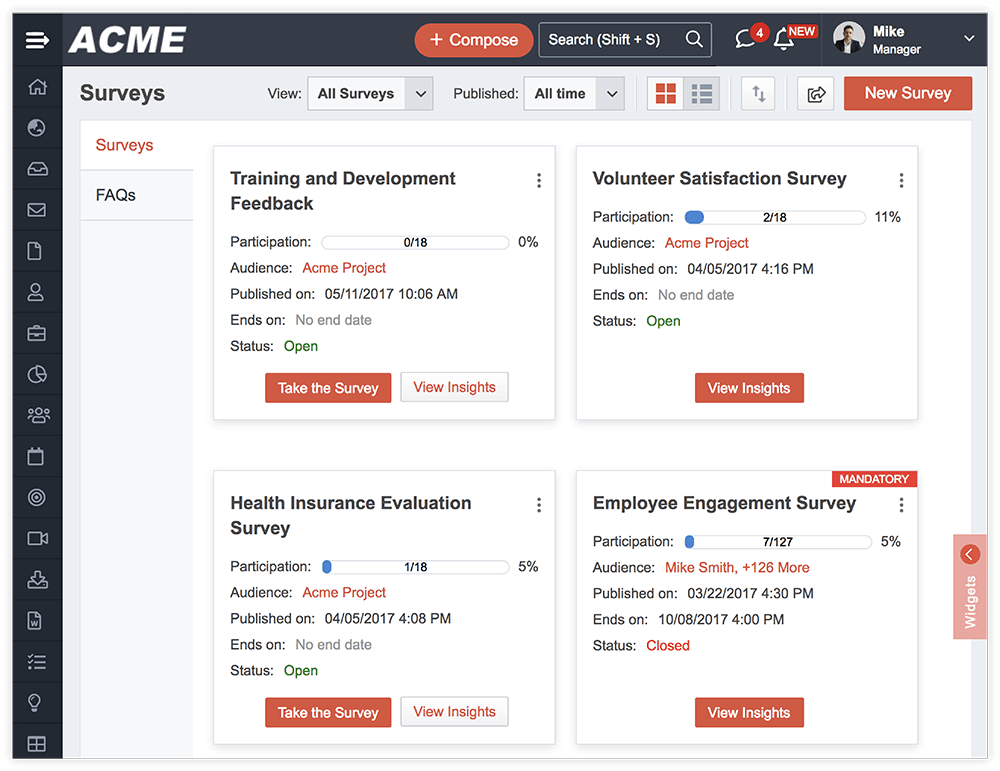 Target and Survey Employees
Because your entire company is already on MangoApps, it is easier than ever to engage users without having to point to thirdparty survey tools and beg for responses. Surveyors ensure that the right feedback is collected every time, from targeting the whole company or a specific team, to filtering any specific audience. Survey responses are always safe, secure and private, making them perfect for even the most sensitive topics.
Quick & Easy Creation Tool
The online survey builder makes it easier than ever to create a custom survey with formats that match any business needs. Multiple out-of-the-box templates make it simple to get started, and easy to customize. Pose questions as multi-choice, opinion scales, star ratings, text-based, or more, and randomize questions to reduce answer biases. In addition, creators can preview and experience the survey flow before sharing with users.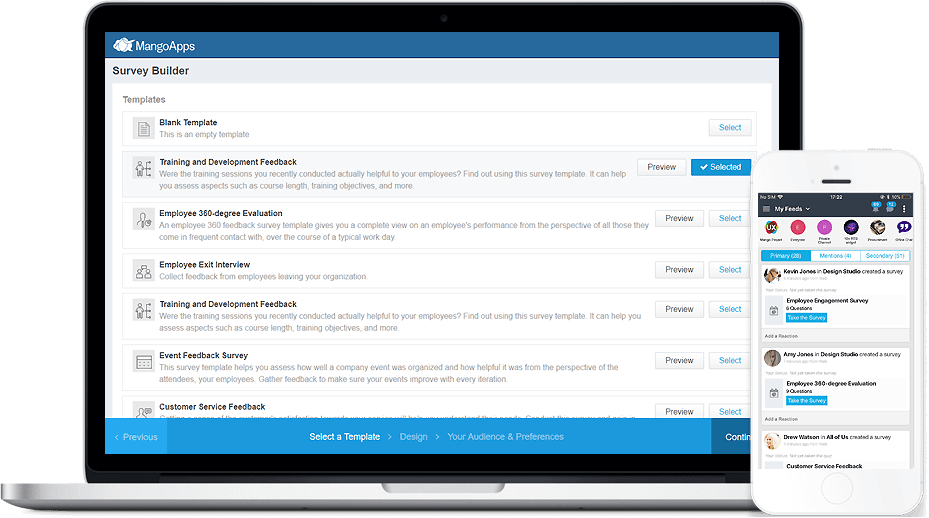 Honest Feedback With Anonymous Surveys
Find out what your employees are really thinking! Anonymous surveys allows employees to express how they feel about their work, team, management, or the company. Based on the participation and feedback received, companies can decide what areas to focus on for improvement, or new activities, policies or changes to apply to build a greater workplace.
Manage Results With Survey Insights
Get user analytics that makes it easy to review the survey answers, collect feedback and monitor engagement in real-time. Know which users have not yet responded, and reward those who have with points and badges as they take more surveys. Survey results can be shared with participants and admins, or data can be exported into a spreadsheet for in-depth analysis or sharing with others.
Rewarding Employee Participation
MangoApps Surveys include with the ability for users to earn points & badges, allowing employees to immediately get rewarded for their participation. Unlike third-party survey tools that lack the value and integration, MangoApps makes it easy for companies to know who is the most engaged, and deserving of recognition.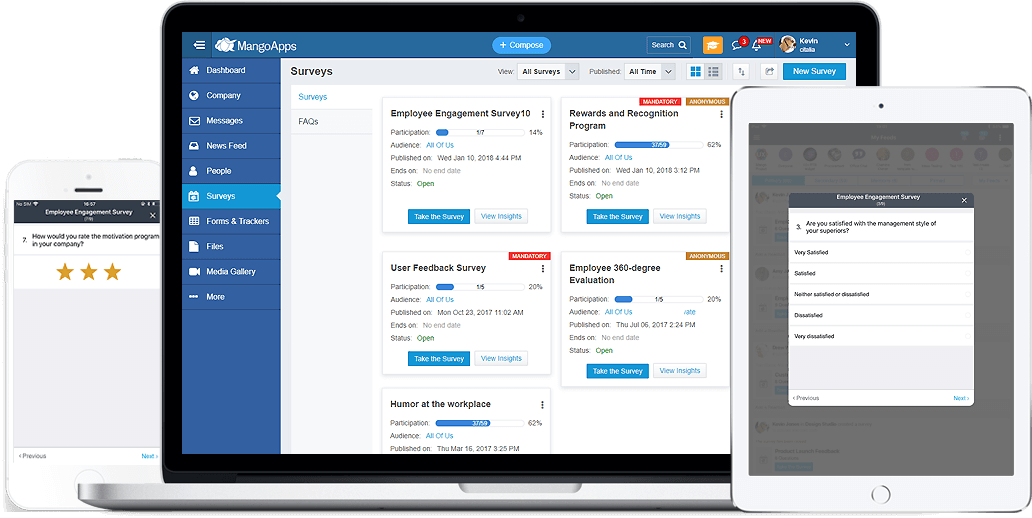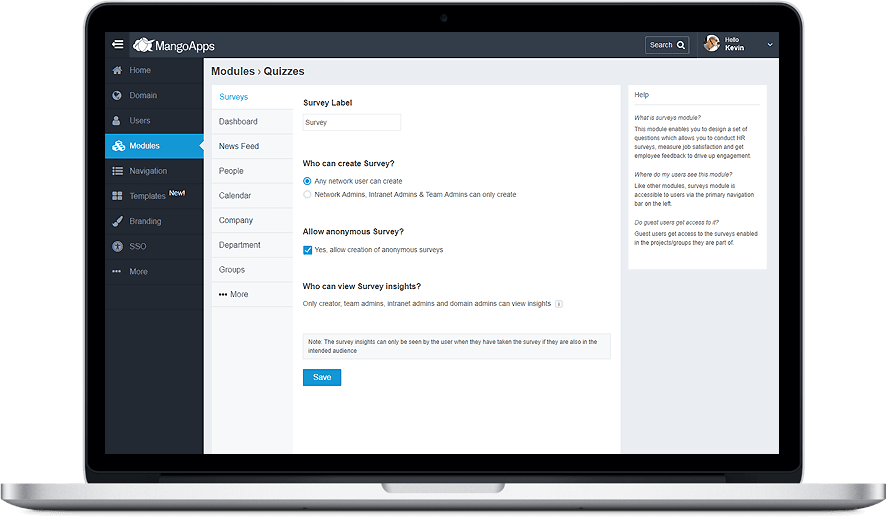 Guarantee Participation With Mandatory Surveys
Surveyors often struggle to engage employees and miss responses from many users. Surveys from MangoApps makes engagement easy by allowing creators the option to make surveys mandatory and even impose an expiration date, ensuring that responses are captured.
How Our Customers Use Surveys
1

Engage employees easily with surveys without sending them to third-party sites

2

Quickly Create Surveys using included templates for logical business use cases

3

Use anonymous surveys to collect sensitive and constructive feedback

4

Allow management to evaluate and provide feedback on their employees

5

Gather feedback on marketing websites, new products, or features

6

Conduct exit interviews and collect feedback from employees leaving the organization