Creating a survey is quick and easy
Our online survey builder makes it easy to create a custom survey. Multiple out-of-the-box templates make it easy to get started. In addition, you can easily preview and take a test survey to experience the flow yourself.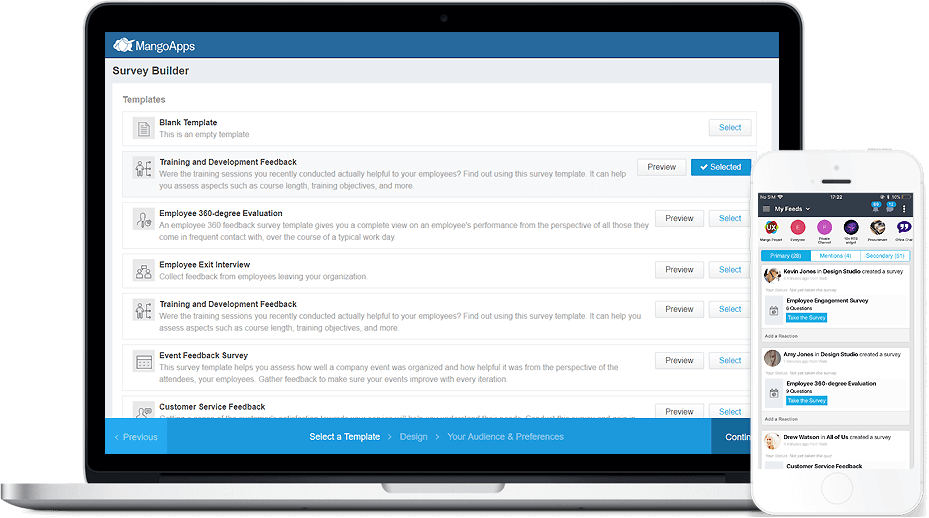 As your entire company is already on MangoApps, it is easy to select who you want to send the Survey to. You can select from everyone in the company, your followers, a specific team or a set of specific people.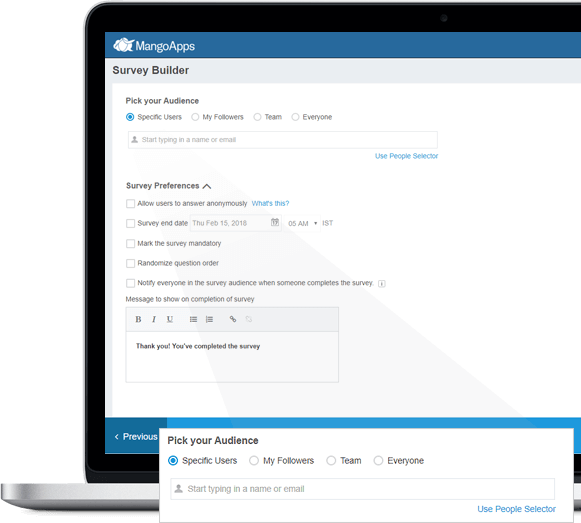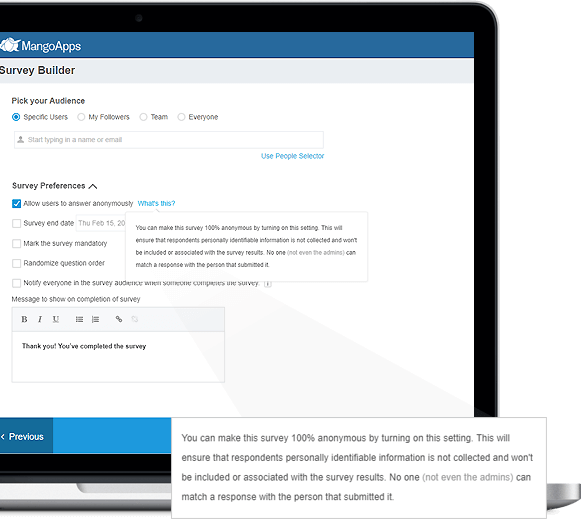 Make your survey Anonymous
Find out what your employees really think! Anonymous surveys let employees express how they feel about their work, team and company. Based on the participation and responses you receive you can decide on the improvements you want to focus on like activities to try, policies to review, and much more to build a greater workplace.
Anywhere access enables quick responses
Surveys can be taken by users on any platforms – web, mobile or desktop. In addition, you can set a deadline for the audience to take the survey by a specific date so you are sure to get timely responses.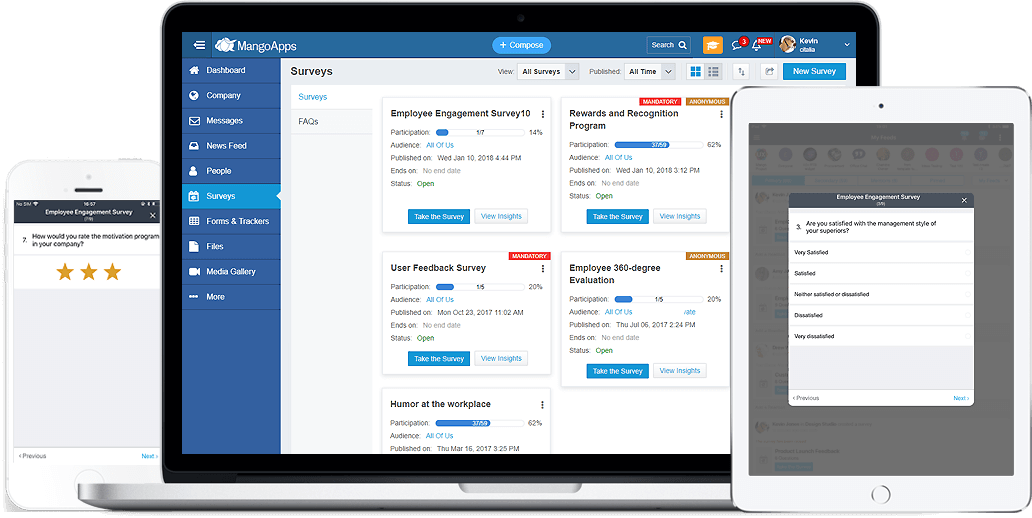 Survey insights make it easy to review the survey answers, feedback and engagement in real-time. You can even export the survey data into a spreadsheet for in-depth analysis.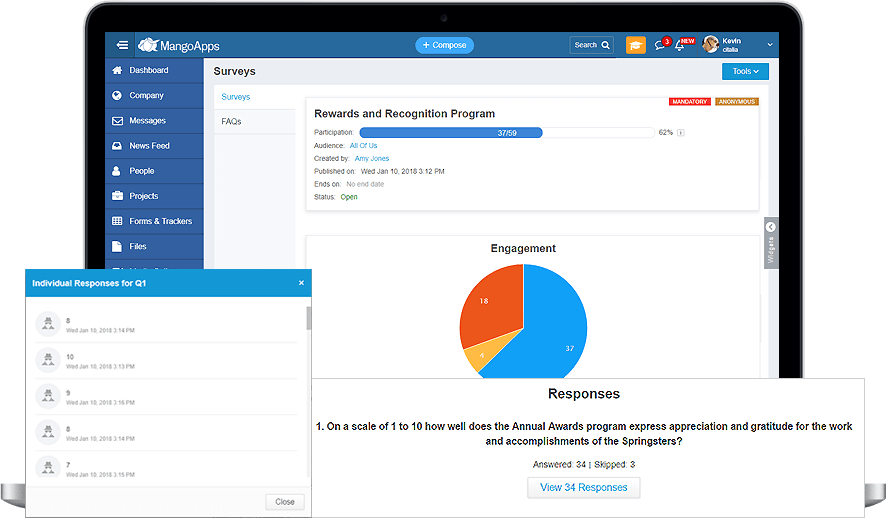 MangoApps makes it to create exactly the survey you want to send. Use our custom survey builder to create your own questions and format each survey exactly as you like.
Easy to use templates to get you started
Format questions as multi-choice, opinion scale, star rating, text based and more
Randomize questions to reduce any answer biases
Choose who the survey is sent to
Set a deadline so recipients take the survey by a specific date
Everyone earns points and badges as they take more surveys
Standard grid & list views with filtering and multiple sort options make it easy to manage the responses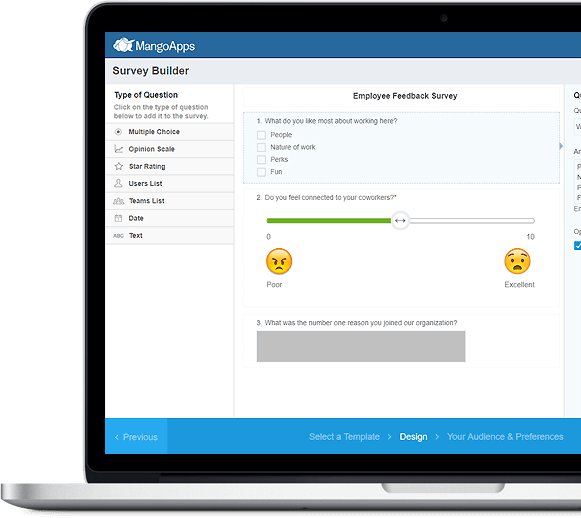 Full Administrator Control
As with everything in Mango, the domain administrator can easily enable the survey module and has full control over who can create surveys, what type of surveys can get created, who can view the survey insights among other options.