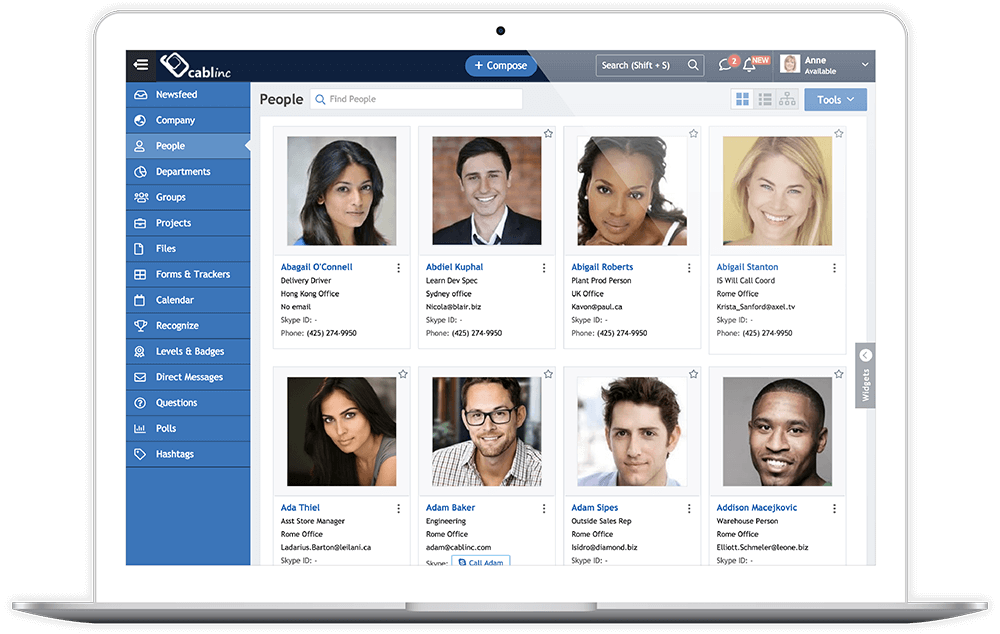 Simple Directory Views
MangoApps company directories can be browsed by either department or location. This multiple view approach allows employees to stay organized, know who they need, and find who they're looking for faster. It also helps employees learn more about their company's organizational structure, improving overall understanding and communication.
Company directories are only useful if they are up to date. MangoApps company directories and org charts can conveniently integrate profiles and be automatically kept in sync from active directory, LDAP or other enterprise systems. Employee profile pages all save in real time and can be built manually or uploaded via LinkedIn. Employees can also manually update details as needed.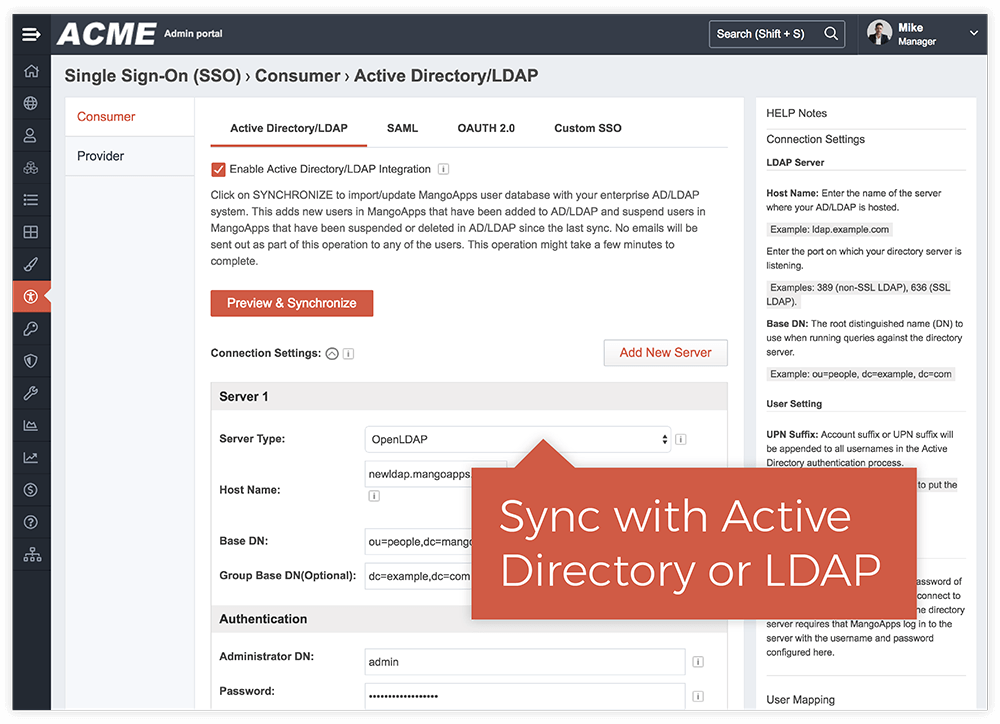 MangoApps employee directory allows you to search for people by department, location, expertise, skills and more. You can also look for people matching multiple search criteria and even save advanced search filters for later use. Predictive type-ahead search bars make it easy to go directly to a profile page and help employees stay independent and find who they need.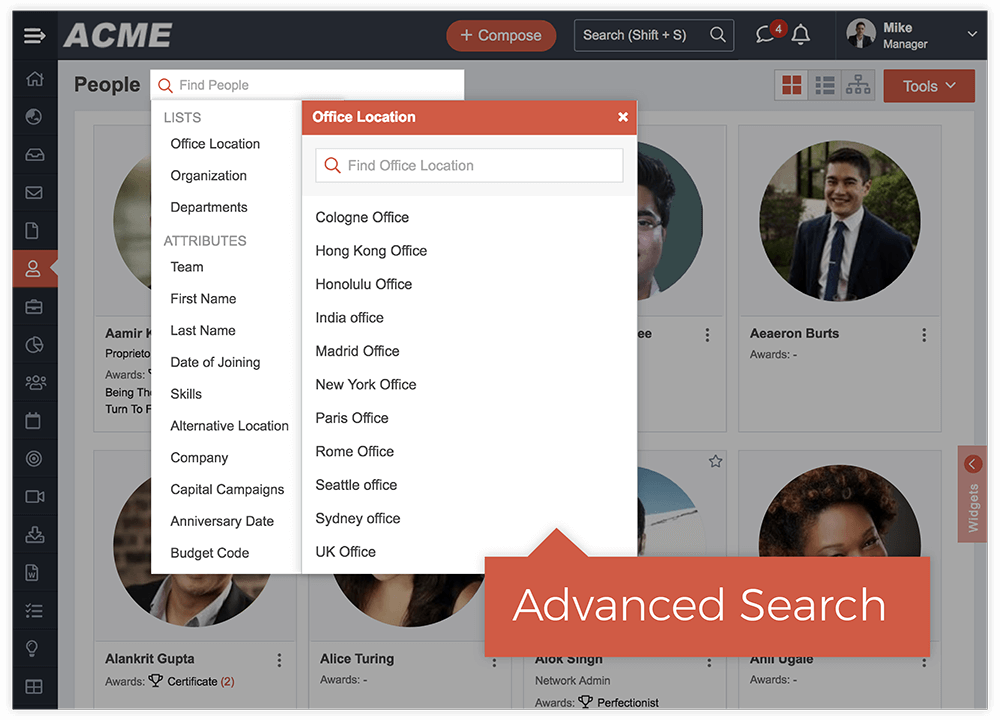 How Our Customers Use Company Directory
1

Save time and collaborate more effectively by using a department or location based directory

2

Connect colleagues as resources for a project or need with advanced global search

3

Save advanced filtering colleague searches for different needs and use cases

4

Find employees based on a specific skill or even spoken language

5

Automatically kept up to date with LDAP, Active Directory, or other enterprise systems

6

Find and follow colleagues you care about or collaborate with regularly
Bring your frontline and office teams together on one common platform
It has never been this easy to create the perfect employee experience for your deskless and deskbound workers. Contact us to discuss requirements, pricing, rollout and support. Get your free demo today!