Find Colleagues Quickly
Every company needs a directory where employees can find and message each other.
MangoApps' Directory is searchable, up to date, and can be filtered by department, location, or hierarchy.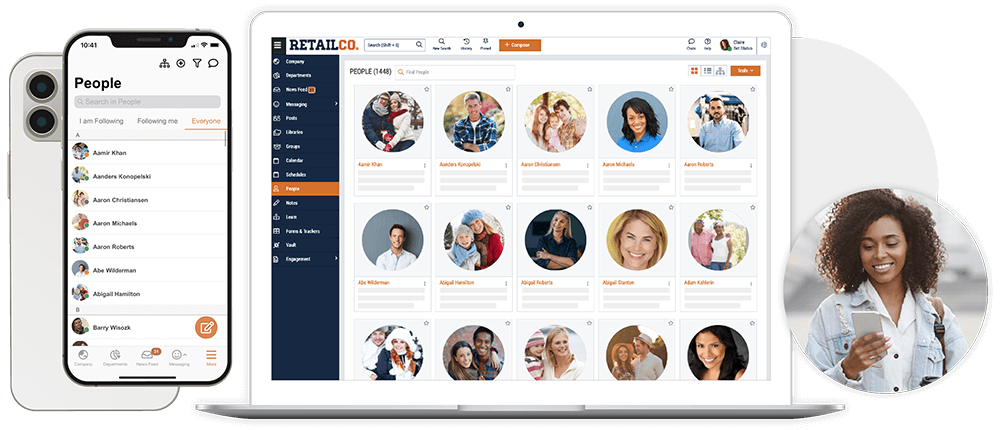 Personalized Employee Profile Pages
Employee profiles offer detailed and personalized information designed to
increase communication and strengthen company culture.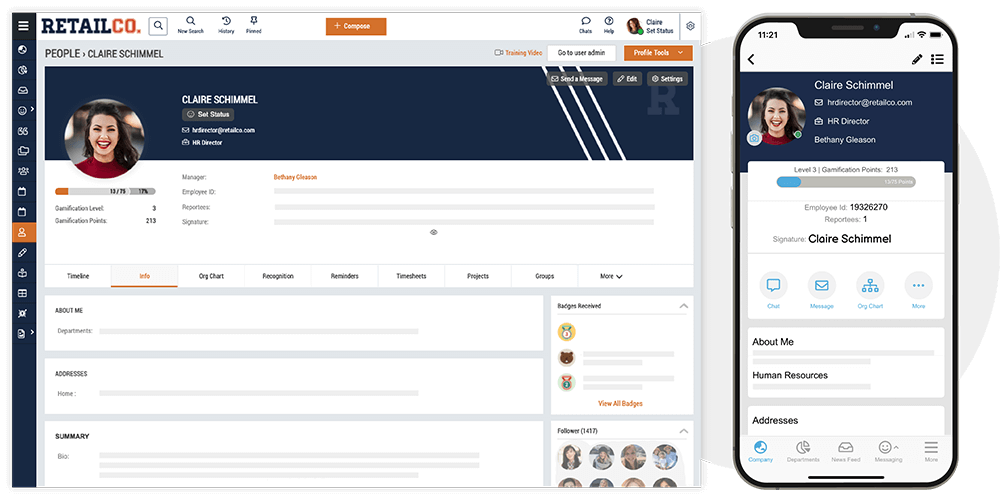 We've got such a large workforce in a number of different locations, and MangoApps has helped bring everybody together. One of the biggest comments I've heard is: 'I feel like the business got smaller because I can contact more people, and I've got friends that I didn't even know existed before.' It has been absolutely transformational for us.
- Jo Mackie, Customer & People Director, SuperDrug
Directories
Kept In Sync
The employee directory is automatically kept in sync from active directory, LDAP or other enterprise systems. Employee profile pages all save in real time and can be built manually or uploaded via LinkedIn.
Accessible Via Mobile App
Bridge the gap between your desk and deskless workers with employee profiles that are accessible via mobile app, making it perfect for remote workers and employees on the go.
Browse Employee Directory
The employee directory can be browsed by either department, location, or hierarchy (via an org chart). This allows employees to stay organized and find who they're looking for faster.
Global Search
Search employees by department, location, expertise, skills and more. You can also look for people matching multiple search criteria and save advanced search filters for later use.
How Our Customers Use The Employee Directory
Quick collaboration
Connect/assign colleagues as resources for a specific project or task
Location-based directory
Search for colleagues at a specific office location
Connect with colleagues
Find and follow colleagues that you collaborate with regularly
Identify unique skills
Filter employee directory to find employees that possess a specific skill set/spoken language