Communicate In Real Time
MangoApps Messenger allows users to quickly and securely connect with co-workers through real-time messaging.
Available to users on both PC & Mac.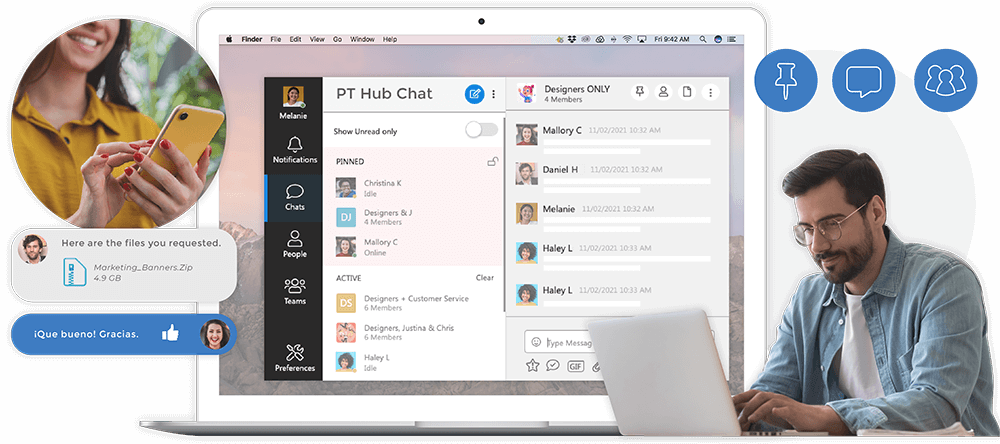 Activity Status
Users can set up and change their personal activity status. This ensures co-workers are aware of their current activity and availability without interrupting their work.
Connect With
Your Peers
Using the 'People' tab, users can quickly locate an employee within the company to start a chat. To start a group chat or view message history for a specific project, group, or department, they can use the 'Teams' tab.
Browser-Free Notifications
Users receive notifications about @mentions, personal and team messages, updates from people they follow, and more.

Video Chat &
Screen Share
Users can quickly start a 1:1 video chat and/or screen share with co-workers right from the desktop app. This makes it simple for remote employees to connect, communicate, and collaborate on projects.
View & Play
Rich Media
Users can share and view rich media files within any active conversation. Participants also have access to a library of media or files that have been shared in the conversation.