MangoApps Messenger for PC & Mac allows users to quickly and securely connect and chat with coworkers or employees through real-time messaging. Users can privately message individuals or reach out to groups completely hassle and browser free. A list of open and pinned chats makes it easy for users to have fast access to important or ongoing conversations.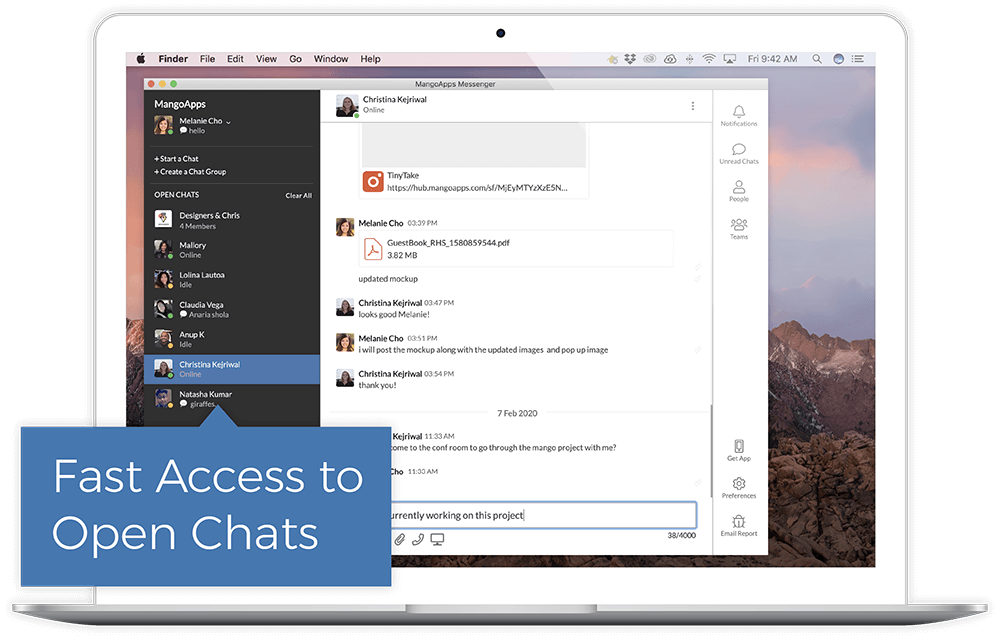 See how MangoApps works. Get a personalized demo.
Schedule an introductory call so we can go over your requirements, demonstrate how MangoApps will meet those requirements, discuss pricing and help you decide if MangoApps is right for you.