MangoApps Messenger for PC & Mac allows users to quickly and securely connect and chat with coworkers or employees through real-time messaging. Users can privately message individuals or reach out to groups completely hassle and browser free. A list of open and pinned chats makes it easy for users to have fast access to important or ongoing conversations.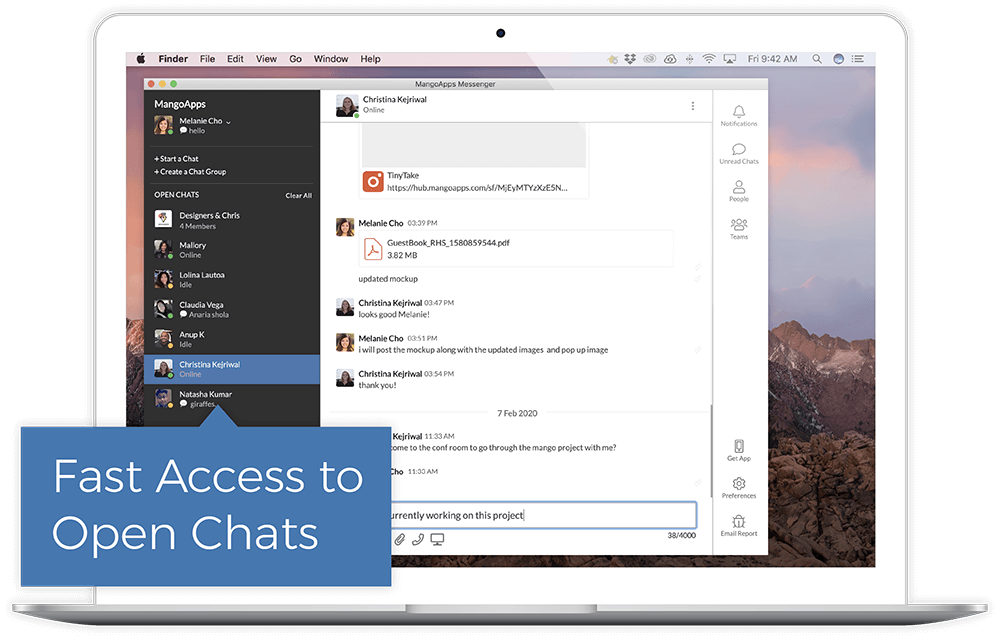 Bring your frontline and office teams together on one common platform
It has never been this easy to create the perfect employee experience for your deskless and deskbound workers. Contact us to discuss requirements, pricing, rollout and support. Get your free demo today!