Notifications without opening the browser
Connect, communicate and collaborate without always having the browser tab open. MangoApps desktop & mac clients receive notifications from co-workers you follow, and from teams you are a member of. With @mentions you don't miss anything that is important.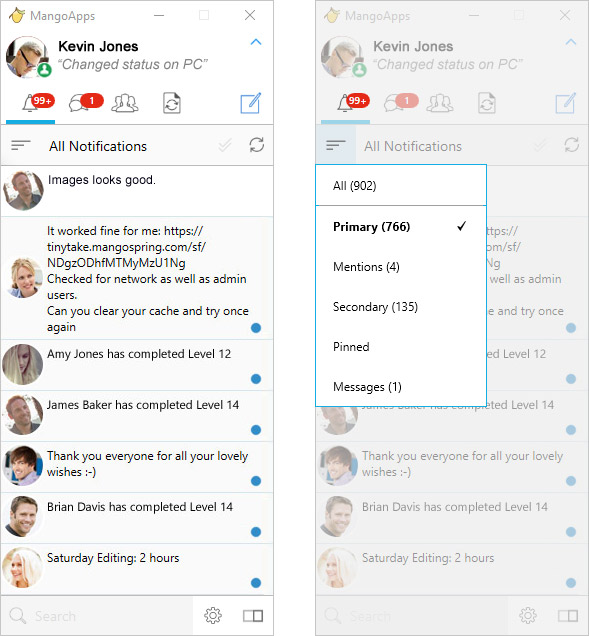 Compose and post directly from your PC or Mac
Share an update in a team or with followers, ask a question, or do a poll directly from your PC or Mac without having to launch MangoApps in a browser.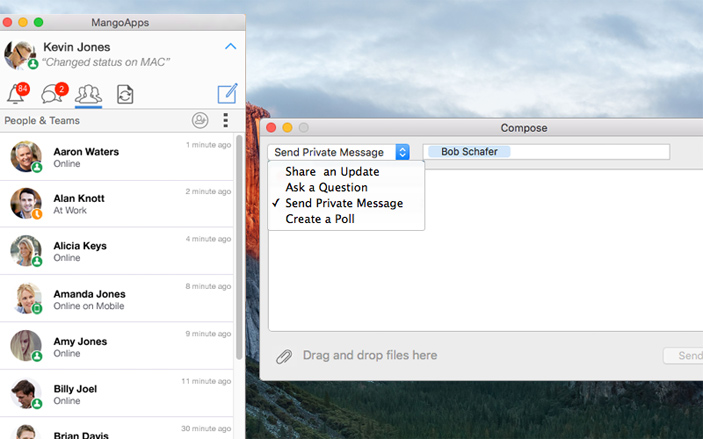 Custom status to share your most recent activity
Custom status is an uninstructive way to let your co-workers back in office know your current status without pushing out a feed or email notification to them.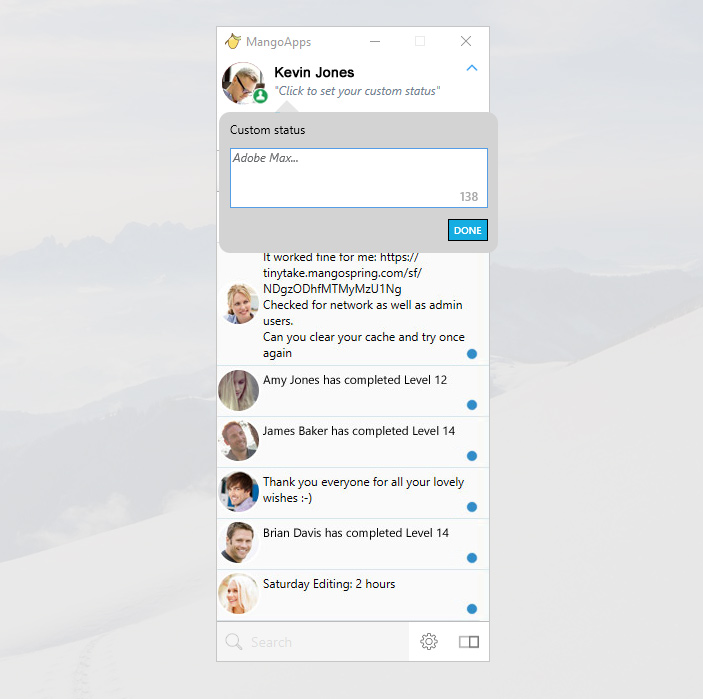 Real-time messaging for your teams
Desktop and Mac allow you to be in touch with employees and chat with them. It lets you quickly and securely connect with colleagues and teams to get the answers you need to get work done.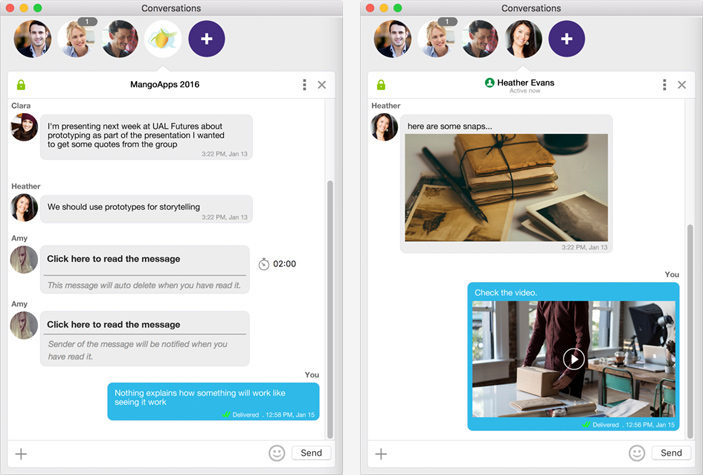 Replace email for internal private communication
Do focused one-to-one and one-to-few conversations such as email directly from MangoApps desktop or Mac client. No need to remember email addresses. You can even send a private message from your desktop/Mac client to a production worker or a frontline customer service employee who doesn't have an email address. Private messages can also be sent to a customer, partner, supplier who is part to your company network.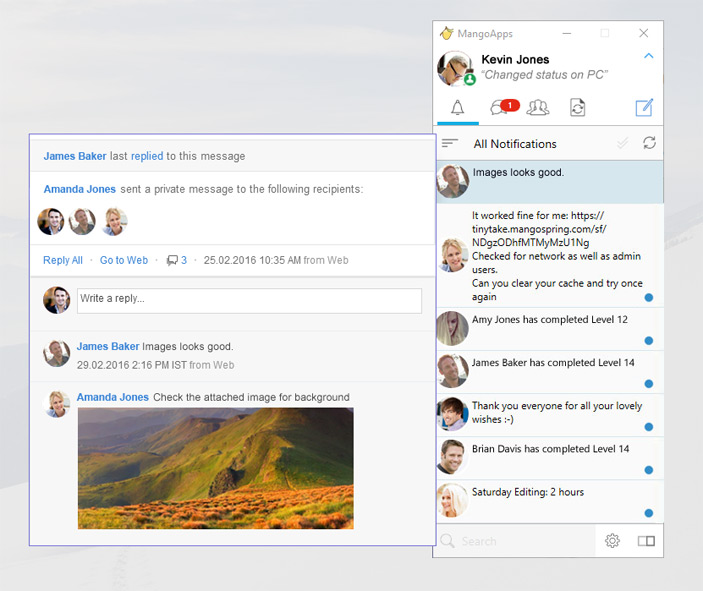 Stay in sync. Get access to the same files from all your PCs and Macs
Use MangoApps file synchronization and all of your files are securely and automatically synced between your desktop and your online MangoApps folders. You always have easy access to your files even when you are not connected.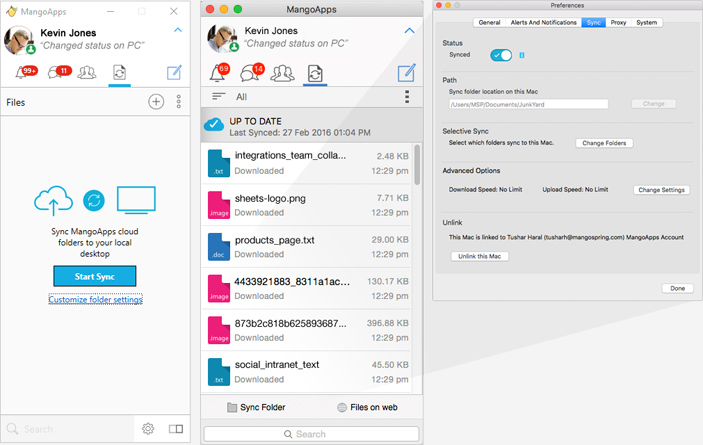 MangoApps desktop plugin for Microsoft Outlook
MangoApps makes it possible to access online files and folders directly inside Outlook. You also can share files from Outlook into MangoApps without ever leaving the Outlook email client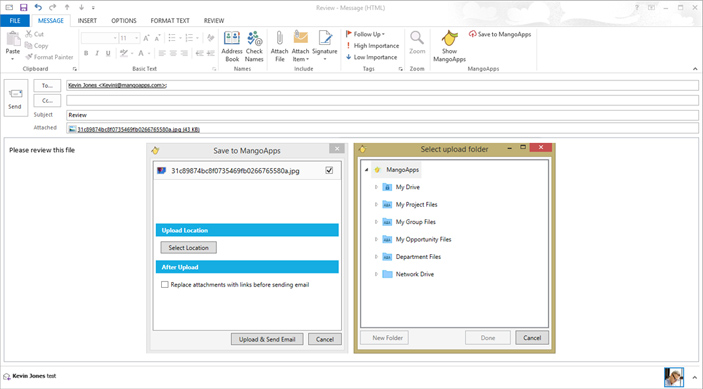 MangoApps desktop plug-in for Microsoft Word, PowerPoint & Excel
Easily access and save to MangoApps from within Microsoft office. Improve team productivity using the review & merge capability of MangoApps office plugin which allows multiple authors and contributors to make changes on a document from their desktop. Documents saved online from Office are automatically scanned for virus, with tracking and full version management integrated.