Approval workflows keep processes moving forward by automatically requesting an approval from one or multiple approvers and recording their feedback in the tracker. They can be customized, sent through various channels, and multiple levels of approval requests can be triggered sequentially. Actions can be customized for approval or denial in each case.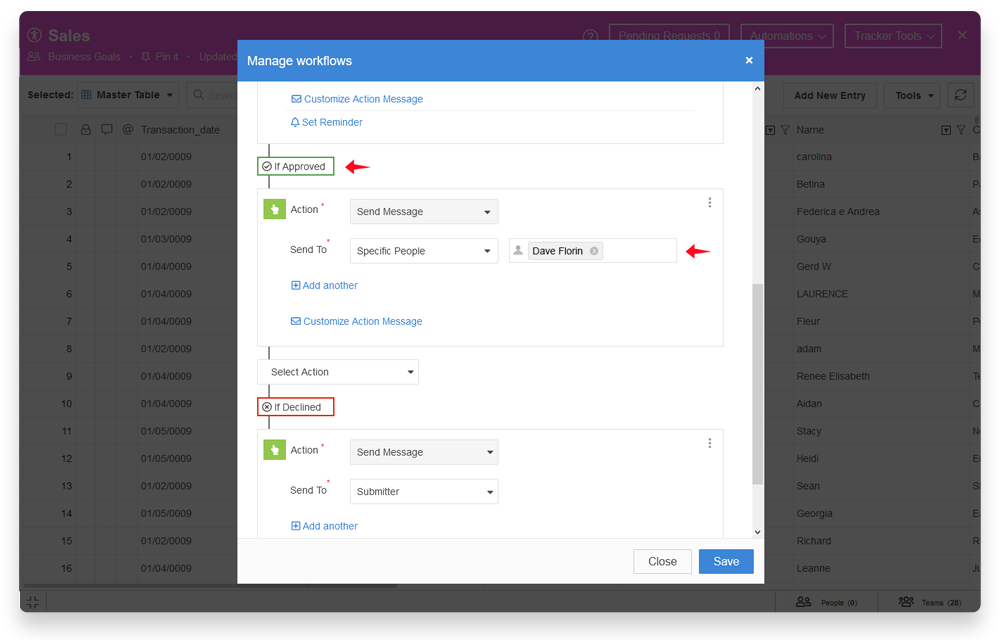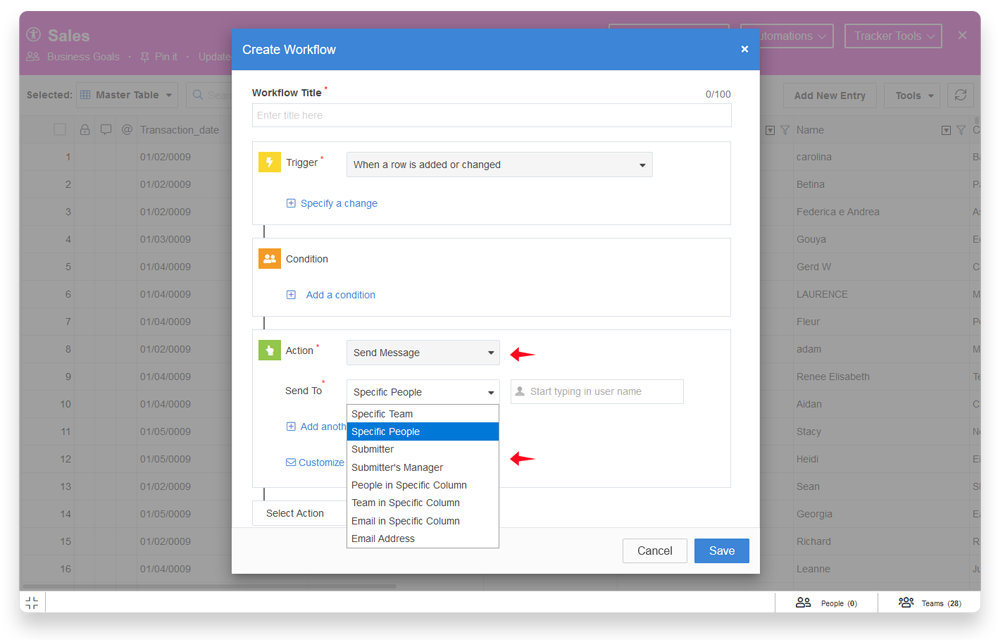 When colleagues need to be informed of something that happens in a tracker, inform workflows let you customize exactly how they are notified and give them a clear message with exactly what they need. This drives clarity in complex processing and saves valuable time for everyone involved.
How Our Customers Use Workflows
1

Automate routine tasks to save time

2

Simplify complex processes

3

Speed up the flow of information and approvals
Bring your frontline and office teams together on one common platform
It has never been this easy to create the perfect employee experience for your deskless and deskbound workers. Contact us to discuss requirements, pricing, rollout and support. Get your free demo today!