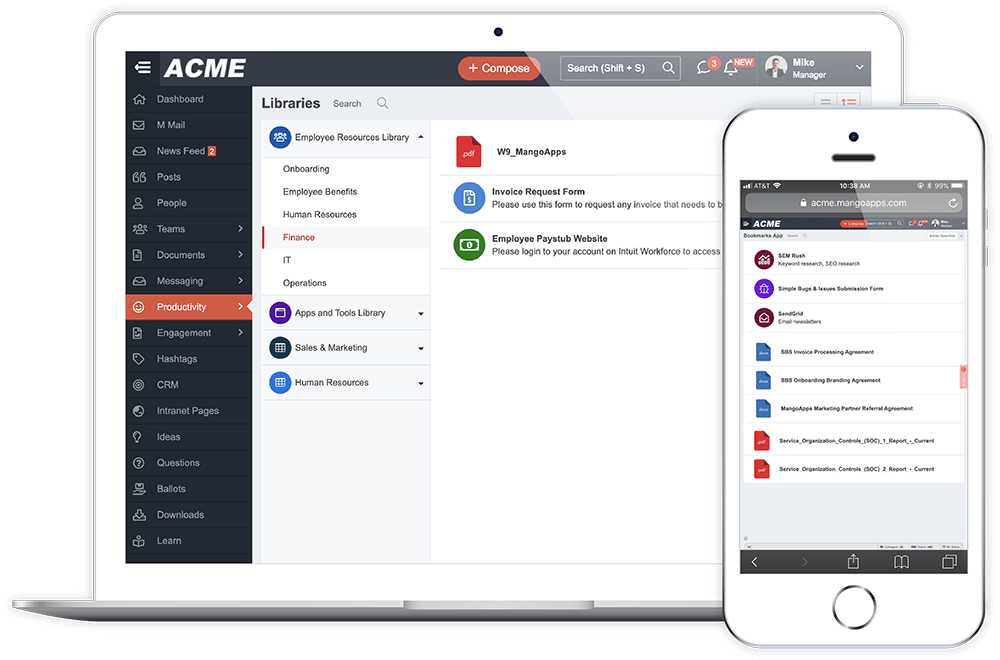 Easy Access to Everything
MangoApps Libraries module allows users to quickly access any web app in their enterprise right away, in addition to employee forms, marketing & sales resources, employee documents, forms and procedure documents, policies, and more. Keep information right at the fingertips of employees and remove the need to remember web addresses or search through a browser bookmark list.
A library widget can be added to the dashboard to bring the company resources to the fingertips of employees. The widget can show a list of libraries, categories within a specific library, items within a category or library. This widget is available on web and mobile, and can also live on the company or team page.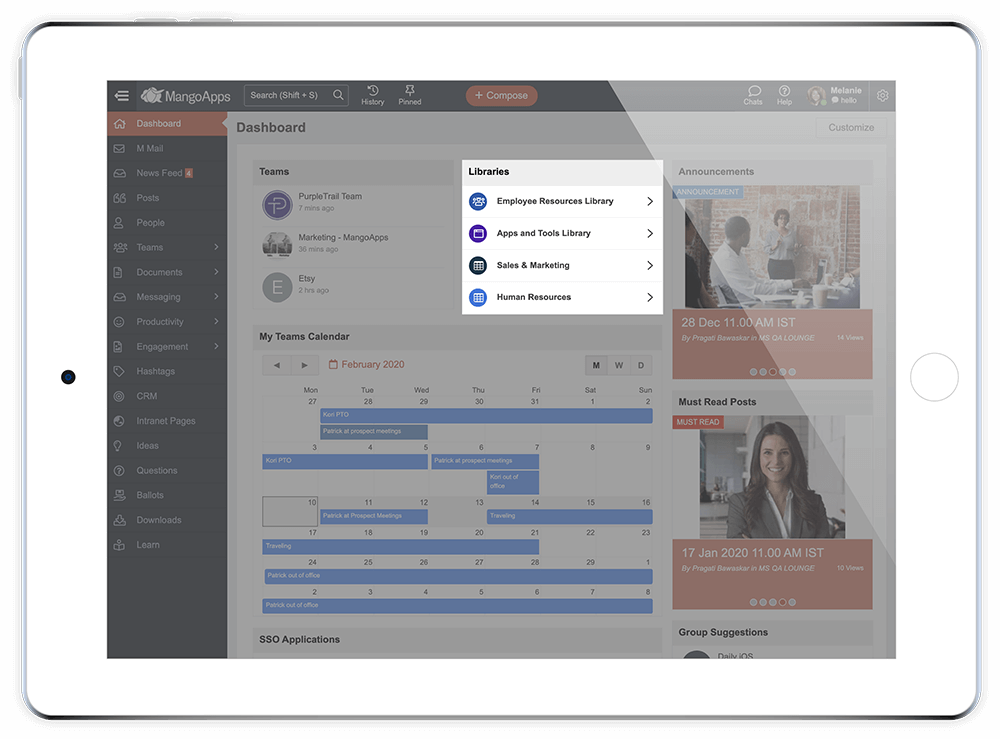 How Our Customers Use Libraries
1

Designate and standardize web app links, and resources available to employees

2

Create a centralized and user-friendly location for external company apps and internal resources

3

Utilize information quickly with search-ability, list order, and one-click access