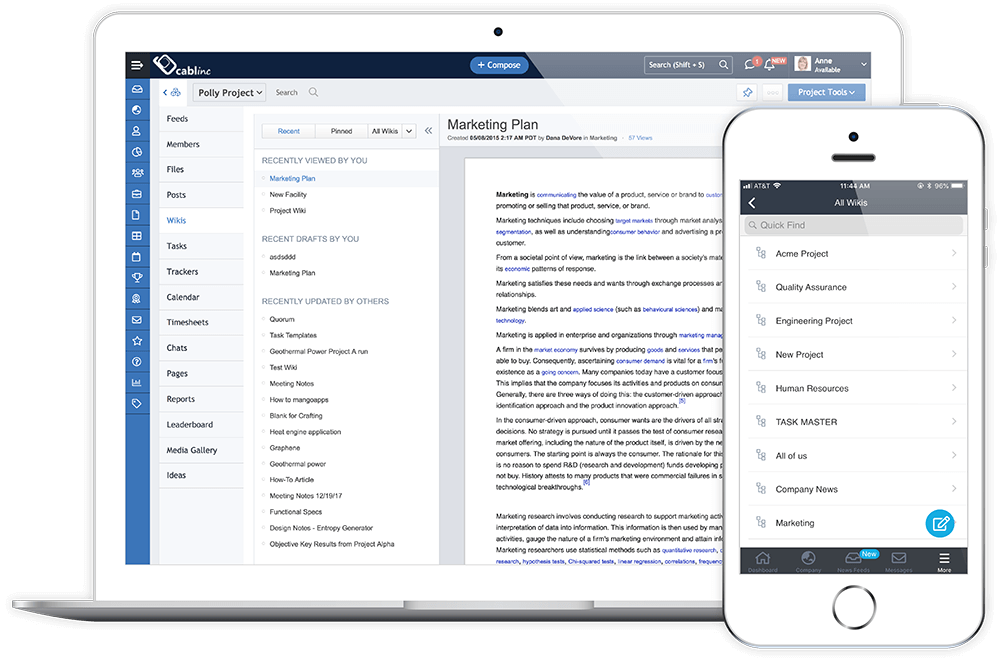 Knowledge Base For Teams, Accessible Anywhere
MangoApps wikis are a great tool for collaborating online and capturing knowledge. Users can create, share, and discuss documents, ideas, meeting minutes, milestones, and project updates. Knowledge and tactics often lost in emails, are captured and available in wikis for the whole project team to view from any device.
Intuitive Content Creator and Editor
Creating wikis is easy, similar to working on a Word document, non-technical users are empowered with a powerful and intuitive easy to use WYSIWYG content editor. All user levels are able to quickly and securely contribute to wikis right away with any type of content, documents, files, and media.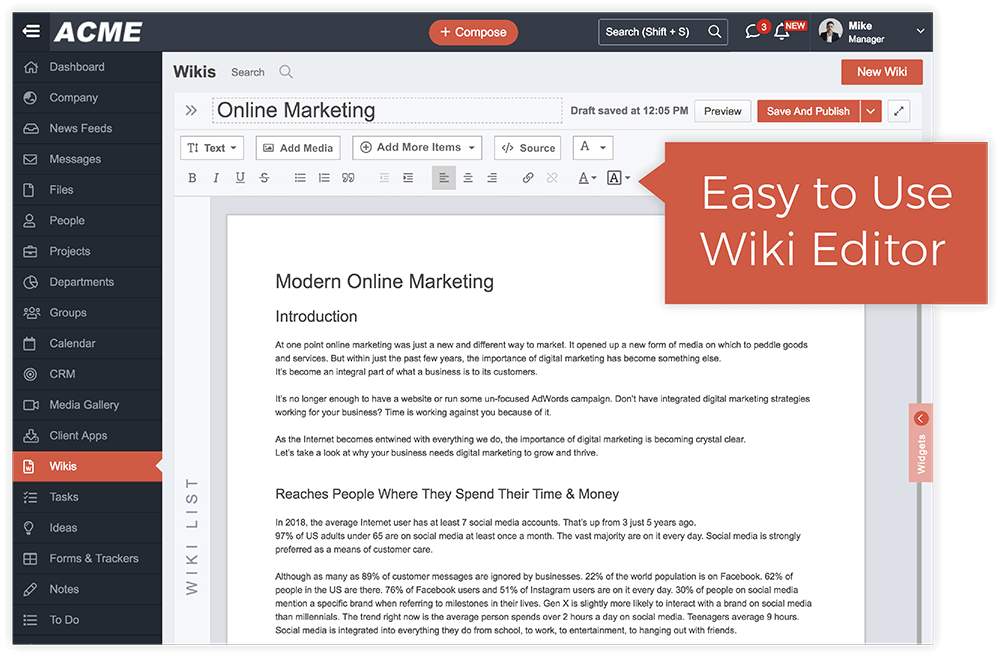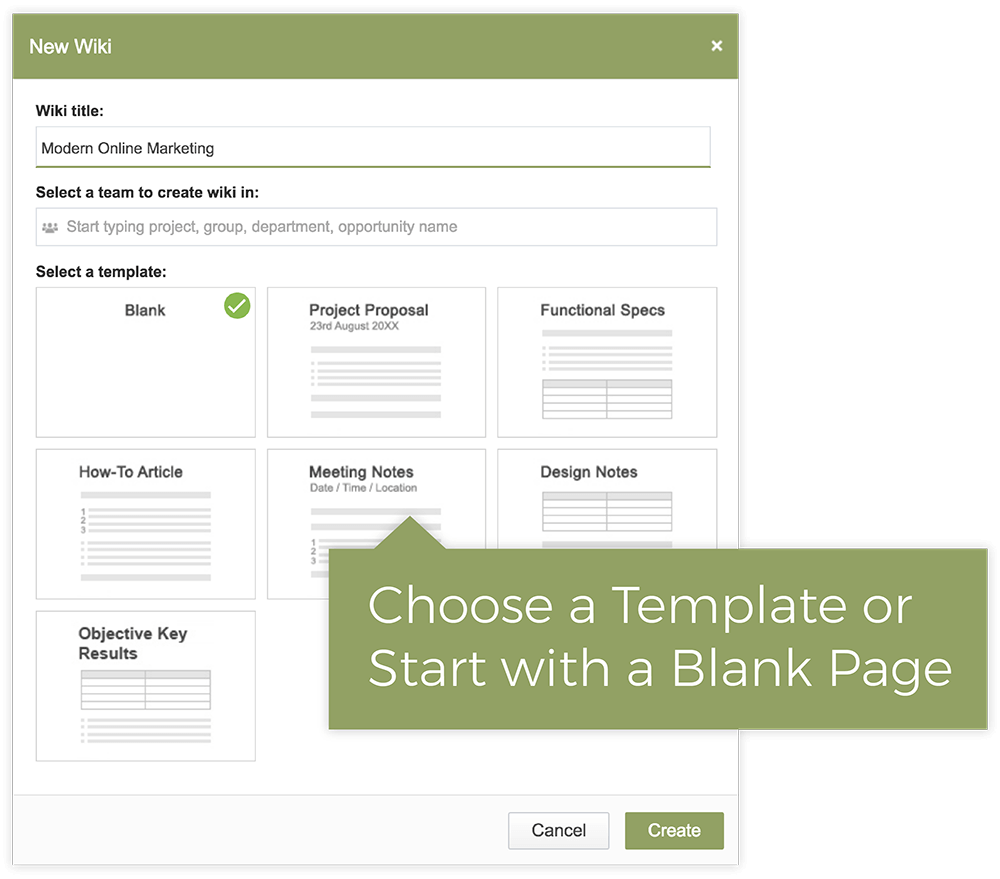 Create Quick Wikis With Templates
When creating a wiki, once a user gives the wiki a name and selects the project, group, or department to create the wiki in, they will select their starting template. These templates act as useful starting points, project proposals, meeting notes and more become easy with suggestive text that communicates to the user where content should go.
Additional Wiki Features
Adding a Table Of Contents
Wikis can be edited to include a table of contents and links to sub-pages.
Moving Wikis From One Team To Another
Wikis can be edited by admins or users with enabled permissions to move a wiki to a designated destination team. This can be useful as teams re-organize or projects change hands.
Deleting Wikis
The author of a wiki or administrator can easily delete a wiki from a team at any time.
Create PDFs From Wikis
Project wikis can be exported to PDFs for printing, either for any given wiki, or for an entire project wiki hierarchy.
How Our Customers Use Wikis
1

Create wikis for team tasks, lists, and instructions

2

Collaborate on ideas or co-author content relevant to the team or project

3

Include attachments to wikis for reference

4

Create a collection of useful links relating to a project or process
Also, see our article on 10 Reasons Companies Need To Use MangoApps Online Wikis