Make your team's knowledge base accessible from anywhere
MangoApps' wikis are great tools to collaborate online and capture knowledge, create, share and discuss your documents, ideas, minutes, milestones and projects. Capture the tacit knowledge of your co-workers, often trapped in email, in wikis – where it's never lost.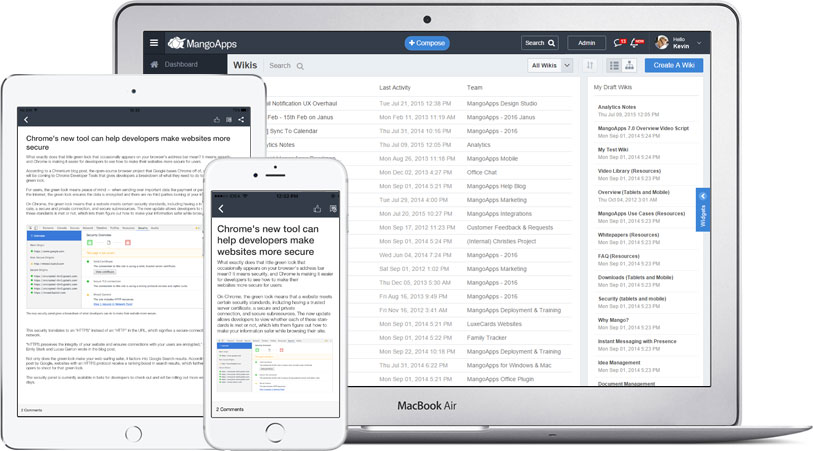 Empower your non-technical users with a WYSIWYG editor
MangoApps' intuitive rich content editor makes it easy for users of all levels to contribute to the wiki, quickly and securely. Just click 'Edit' and start typing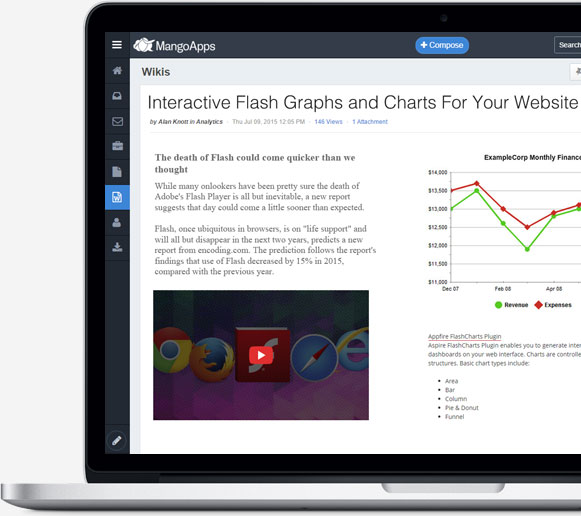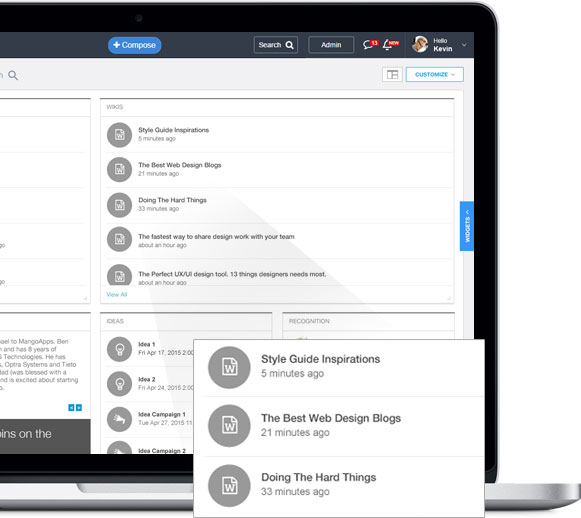 Quick access to pinned wikis
As you grow to hundreds of wikis, pinning the wikis that you use often is a great time saver.
Search through the full knowledge base to get answers
Search and full-content search makes sure you find what you're looking for, fast. Start typing in the top search bar and watch MangoApps suggest matching wikis.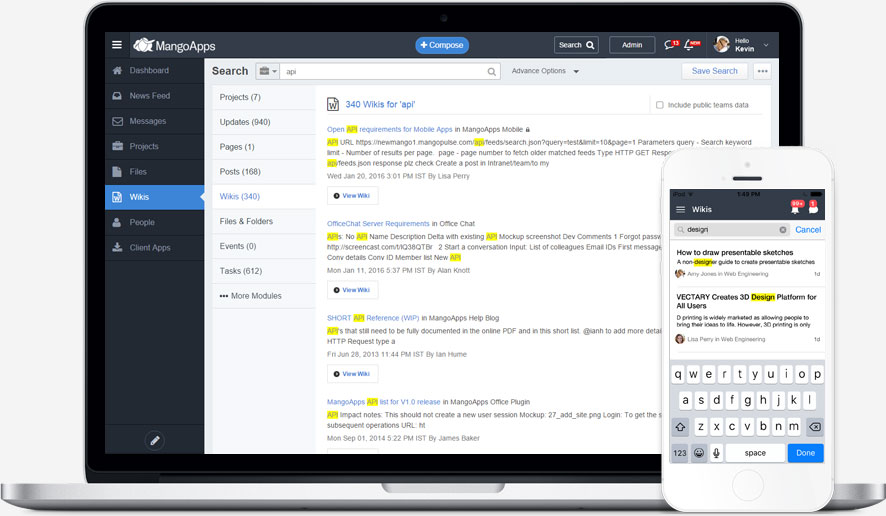 Compare wiki versions to quickly know what's new
Of course, mistakes can happen in the wiki, but they can be fixed in seconds by anyone who has the permission. Every edit is saved as a new version and you can easily revert to any previous version