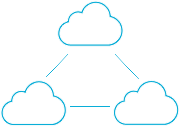 Multi-Tenant Hosted
Data Centers in the US, Ireland, Germany, Asia, Australia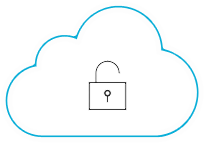 Single Tenant Hosted
Any AWS Data Center

On-Premise
Use your Data center
Benefits of Private Cloud or On-Premise over Shared Cloud deployment
Shared Cloud service offered at MangoApps.com is a super easy and fast way to get up and running immediately. It is every bit as reliable as our Private Cloud service. In addition to some enterprise focused functionality, the Private Cloud service adds the following things to our Shared Cloud service:
Your very own domain name (e.g. my.yourdomainname.com), SSL certificates and IP address.

Private cloud installation is physically separate from all other customers as we create your own setup

You can control when new version of MangoApps is to be deployed to your environment

Higher level of control over branding, customizations & integrations

VPN only access and additional access restrictions to suit your IT policy and needs

System audit access and other system access logs are available upon request

Custom data backup and retention policy

Priority support, live training, account management, and more.

Business associate agreements (BAA) can be signed with customers requiring it (minimum 200 users)
Difference between Private Cloud and On-Premise deployments
From a functionality perspective, the two services are mostly identical. However, On-Premise deployment runs inside your data center, on hardware provided by you. You control and manage all aspects of the service. With Private Cloud deployments, we create a dedicated, high-availability, setup to run your instance of MangoApps. We will also manage the service for you, including data backup.
Single Tenant (Private Cloud)
Choose from any of our products
Minimum 100 user license
Dedicated account manager
Dedicated project space for support
Fully installed set-up ready to use
Web branding done as per your requirement
On-boarding support and training
Choice of any AWS data center
Storage of 10GB/User
Custom branded mobile apps available
Maintenance and software upgrades included
Email and online chat support included
On-Premise (Self-hosted)
Choose from any of our products
Minimum 100 user license
Dedicated account manager
Dedicated project space for support
Fully installed set-up ready to use
Web branding done as per your requirement
White-glove service
We do the installation & maintenance
Web branding done as per your requirement
On-boarding support and training
Located at your company data center
No MangoApps limit on storage
Custom branded mobile apps available