Connecting experts who have the answers, to the employees who need it
Collect and structure answers to questions so employees can quickly find the information they need. Recent questions come on the top on commonly asked topics, around internal processes, projects, products, or any subject you need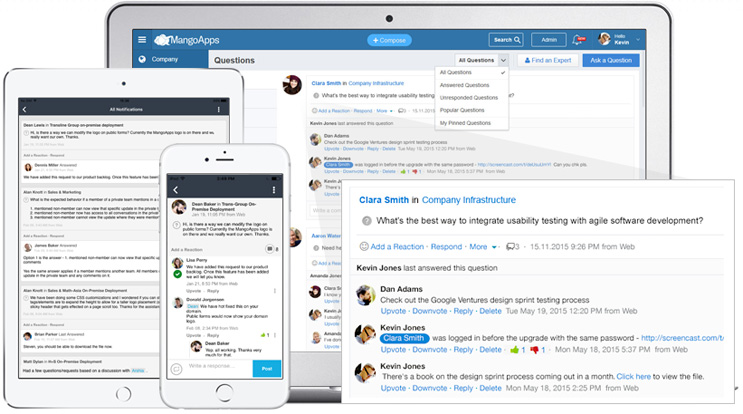 People who answered get reputation points when people vote up on them
Top contributors and influencers get highlighted automatically by the enterprise social network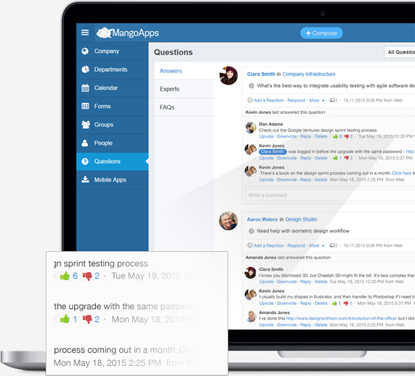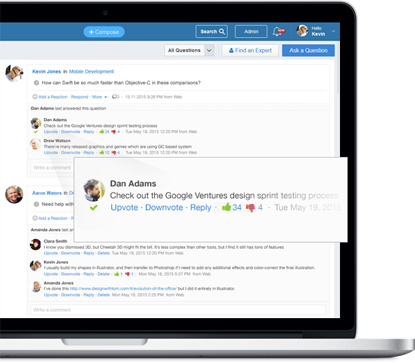 Accepted answers automatically get pushed on top
The person who asked can mark one answer as "accepted". Accepting an answer means that it worked for the person who asked and so automatically pushed on top.
Expertise search of
your company
Quickly find the people you need based on expertise, skills and their rank on the question/answer leaderboard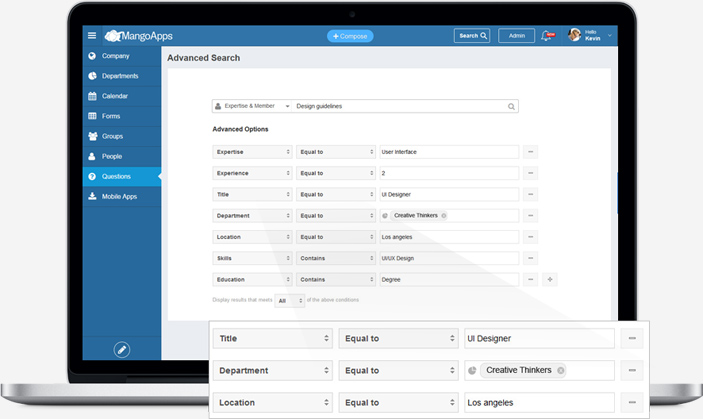 Tags make it easy to
find answers
Questions can be tagged with their subject areas. Multiple tags can be attached to a question making it easier to find questions in several subjects.