What Are Regular Status Reports?
Regular status reports are periodic updates that employees share with their teammates on a daily, weekly, monthly, or quarterly basis, informing everyone about current projects and goal progress. If done well, status reports can make meetings more productive and eliminate some meetings entirely, all without interrupting important work or offsetting work schedules.
We use this feature extensively on our internal MangoApps implementation—at the end of each week, every team member writes a brief update for everyone to read. This practice helps us all stay on the same page, especially between our international offices, and allows us to hold ourselves and each other accountable for our work without endless meetings and email chains.
Problem: No Centralized Communication System
Regular status updates only work when they can be quickly and easily shared with everyone. For companies without a centralized communication system, that often means trying to rely on email, but mass email updates are difficult to follow and discourage collaborative communication.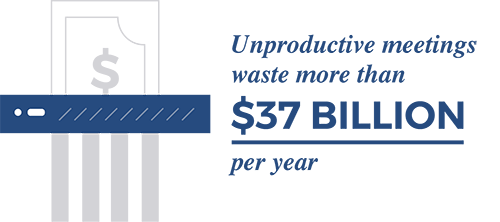 Email updates might technically get out to everyone, but they aren't particularly effective and usually only contribute to an already full inbox.
I've been connecting with colleagues who I didn't even know existed. I no longer have to rely on emailing a few people and hoping that they have what I'm looking for. Instead, I post a question in MangoApps that 300+ of my colleagues see, and I get answered almost immediately.
-Annie Bidwell, Senior Director, CCS
Solution: Straightforward Status Reports
With the direct communication tools integrated right into MangoApps, users can post regular status reports in any style. The Posts module offers a wide variety of formats, templates, and reporting tools, letting users create comprehensive weekly updates complete with images, audio, video, bullet points, text blocks, and even fun gifs or featured images. Weekly updates are shared right into a team space, giving everyone the freedom to view posts at their convenience as well as post comments and ask questions.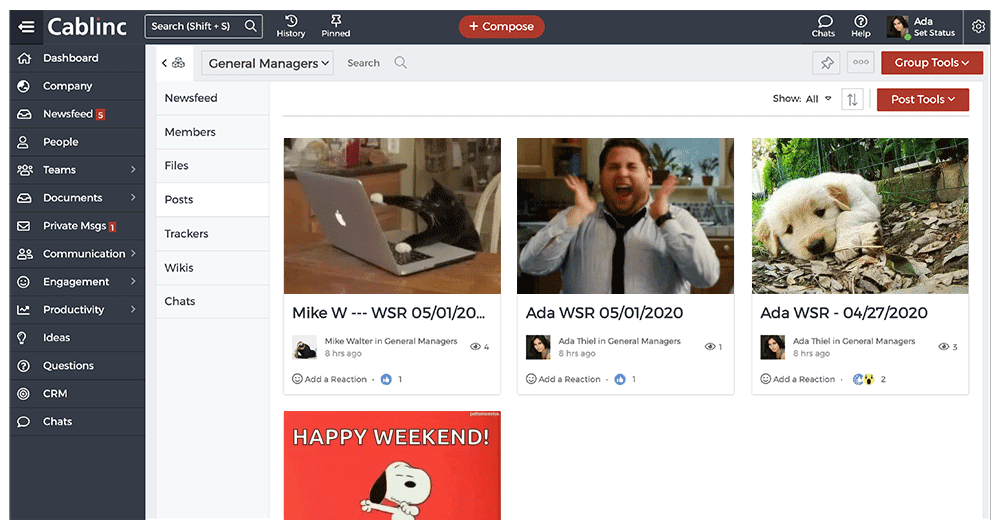 Like everything in MangoApps, these are easy to both create and read from mobile, making it easy to stay in the loop when you're on the go. Each group or project update also has its own comments area where other users can respond to updates in their own time and around their own schedule.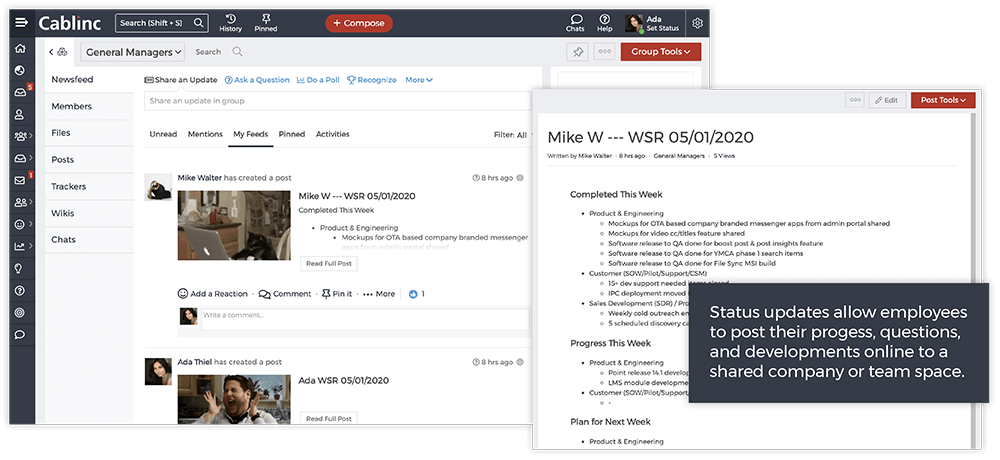 How To Make a Status Report in a Post:
1

Posts share information within a department, group, or project area, and are the perfect way to send out regular status reports. To create a new post, select the Tools button from within your department, group, or project area, then choose 'New Post' from the drop-down menu.

2

You can also start a post by selecting the Compose button and then choosing 'Post' from the drop-down menu, under 'Share.'

3

Next, give your post a title, and choose a template (there is a status report template built into MangoApps) or start from scratch.

4

Now, edit the post—you can change the layout and format, add or remove content, incorporate images, audio, video, and much more. Users can even include a featured image or gif to their post for a little extra relevance or some added fun.

5

Once your post is finished, just adjust the settings and select 'Publish Post.'
How To See Status Reports In The News Feed:
1

Just like a social media feed, MangoApps News Feeds gather all of the updates from your projects, groups, hashtags, and followers, and appear in real time as different employees publish them.

2

Once updates appear on your news feed, you can easily comment, react, and even pin them for future access.

3

To start receiving updates on your news feed, be sure to join groups and projects, or follow other users. You can join a group or project by invitation or by selecting the 'Join' or 'Request To Join' button within the group or project.

4

You can also create your own update by using the 'Share An Update' textbox at the top of a project or group page. Once your update is published, it will automatically be added to the news feed for anyone in that project or group.
Bring your frontline and office teams together on one common platform
It has never been this easy to create the perfect employee experience for your deskless and deskbound workers. Contact us to discuss requirements, pricing, rollout and support. Get your free demo today!