A 5-Step Strategy For A Successful Intranet Implementation, with Melissa Hoyos of symplr
Melissa Hoyos was brought on by symplr, a healthcare governance, risk and compliance software provider with 1,500 employees, in early 2021 to overhaul the way the company and its executives communicate.
As Director of Internal Communications, Hoyos was tasked with implementing MangoApps, and drew on her experience building and deploying SharePoint at three previous companies to ensure that the program went off quickly and without a hitch.
On October 13th, Melissa joins us live to discuss the lessons she learned from all of these experiences, and to lay out her practical 5-step strategy for ensuring your intranet success. There will be a brief presentation followed by a Q&A.
Join us live on October 13 to learn more!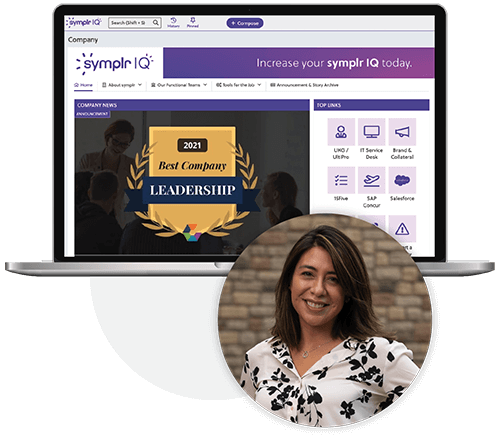 At previous companies, I had control of everything that went on the intranet, or at least proofed and edited it. I think that approach can hurt engagement—it doesn't feel like you're owning something if somebody's constantly behind you just checking it and fixing it.
-Melissa Hoyos, Director of Internal Communications, symplr
Watch recorded webinars



Internal Communication: Why Employees Don't Need Email Accounts




Admin Training 101: Get up and running with MangoApps




Admin Training 201: Setup MangoApps Modules




User Training: Getting setup as a new user




Effective Communication & Engagement Solution For Your Frontline Workforce




Watch Patrick Allman Narrate a Day of Work at a Fictitious Company




Watch Superdrug Describe How They Use MangoApps