What Is Company Knowledge Discovery?
Company knowledge discovery is the opportunity for employees to explore and learn about other areas of their organization. Knowledge discovery is a great way to help employees interested in transferring or making a lateral promotion understand new roles and learn. It's also an effective tool to improve transparency within a business and help workers see the larger picture of the organization. When employees know how their work fits into and benefits other areas, they naturally feel more knowledgeable and more connected to the company. Knowledge discovery even helps workers implement new ideas into their work and think more creatively, as they learn from the ideas, techniques, and experiences of coworkers outside of their regular work area.
Struggling to Share Knowledge
Modern organizations want to create an interconnected company environment where employees understand and are interested in a wide variety of roles and responsibilities, but few businesses have a successful system in place to

help it happen. Instead, learning efforts feel sporadic, unplanned, and are difficult for employees to manage or facilitate on their own. Workers don't have a reliable and regular way to reach out to other departments and learn from each other.
"I love being able to learn more about our company, what other roles do and how everything comes together.
Encouraging Learning With MangoApps
MangoApps, at its heart, is a communication and collaboration platform designed to centralize content and bring employees together in every possible way. As employees increase their company knowledge and discover new aspects of their organization, they also naturally become more centralized, supportive, and connected to their company as a whole.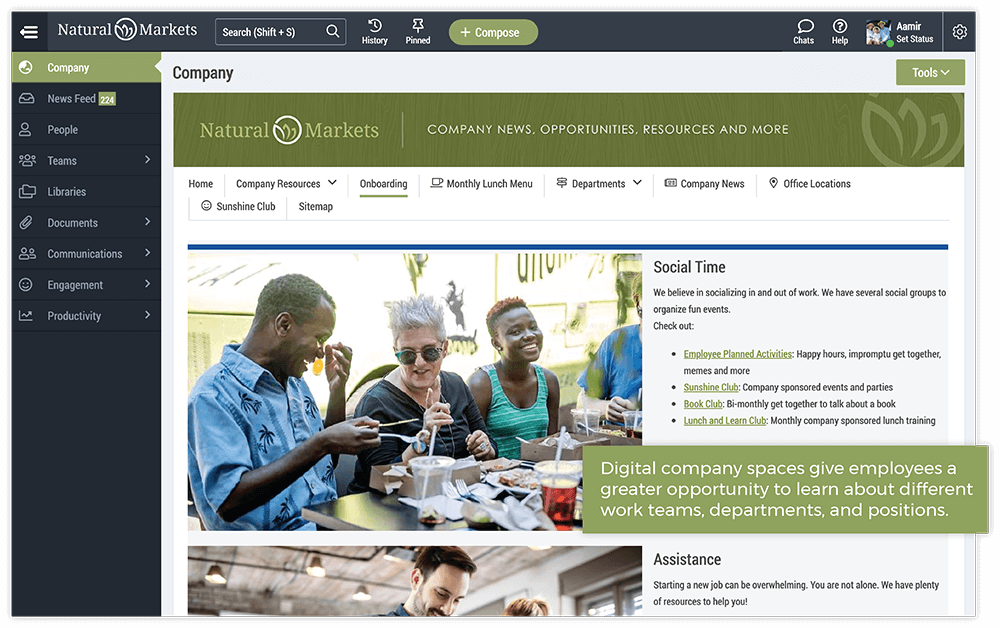 With MangoApps, employees can join groups for whatever area they're interested in learning more about, giving them the opportunity to ask questions to current employees and see work happening in a real-world environment. A completely digital company space also gives employees a greater opportunity to learn about different work teams, departments, and positions ordinarily unavailable due to geographical distances, language barriers, work schedules, or other obstacles. Employees can even connect digitally with mentors in other company areas, making it easy to communicate, share documents, and learn from each other right in MangoApps.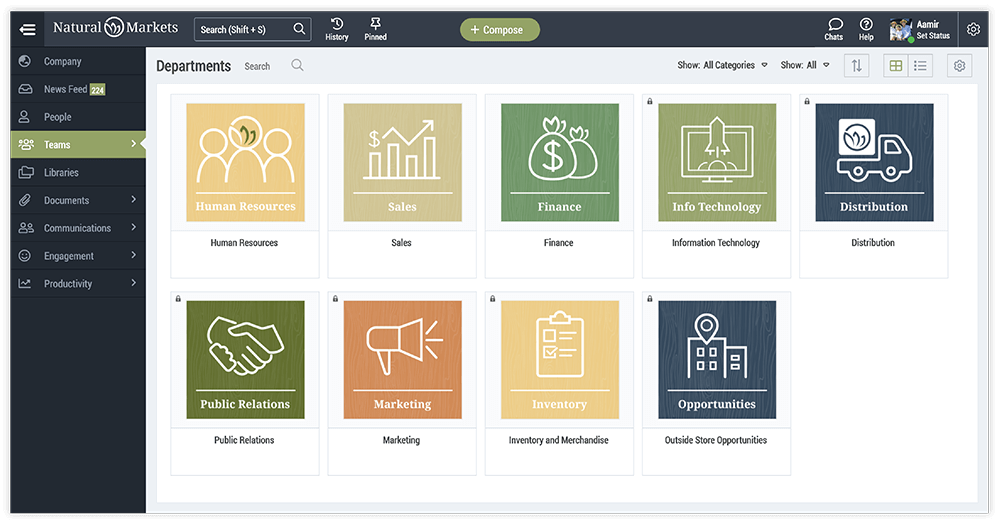 How To Create Groups:
1

Groups give teams a specific space to meet together, collaboration effectively, and work on topics without a specific end date or goal in mind. To create a new group, make sure the groups module is enabled in your domain, then go to the groups area and select the 'create a group' button.

2

Give your group a name and establish some of its basic details. Provide a description, establish permissions, enable or disable features, and more.

3

You're now ready to add users and get to work. Select the group tools button and then 'invite network users' to start adding group members.

4

Once a member has been added to a group, he or she can immediately begin posting, sharing, asking questions, submitting documents, and participating in everything groups have to offer.