View & Manage All Your Videos In One Place
See all of your video content in a single location to get an overview. It's user-friendly and easy to access.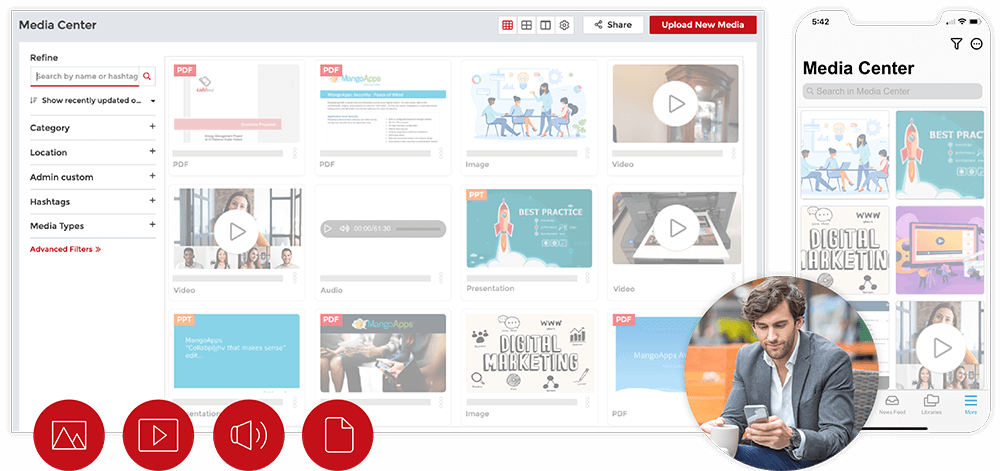 Stream Videos From Anywhere
Record, upload, share, and stream videos directly from the mobile app, letting your employees
consume media content from wherever they are.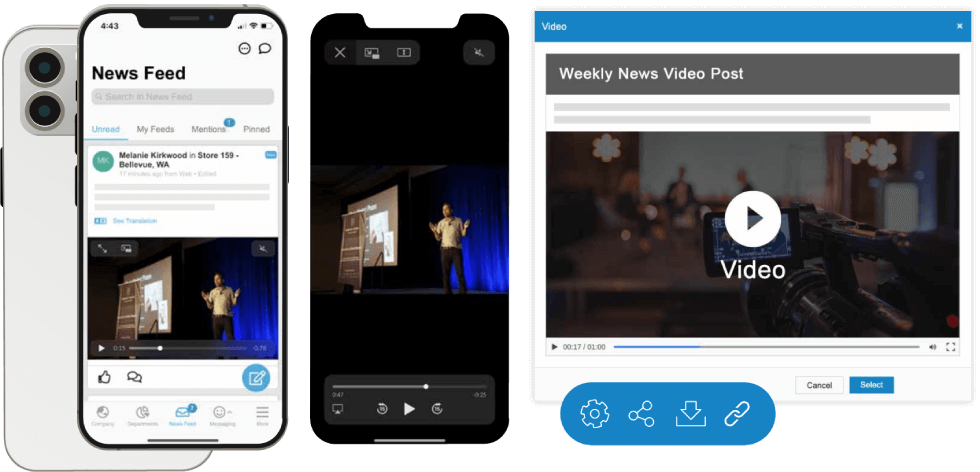 MangoApps allows you to educate people very easily. So if you find something that you think works better, or not, you can put it into a video and share it with your colleagues. It's kind of a self-learning platform.
- Phil Ward, Data Centers Market Manager, HUBER + SUHNER
View By Permission
Upload videos into specific teams, folders, and groups to ensure that the only people who can view it are those with permission. Videos can also be made public and shared company-wide, if needed.
Discoverable
Video Content
Quickly discover new video content with advanced filtering. Filtering options include category, type, hashtags, transcripts, and more.
Searchable Transcripts
Videos are automatically transcribed, making them easily searchable within your MangoApps intranet. Employees no longer need to sift through countless videos, trying to find a specific topic.
A Media-rich Intranet
Incorporate video content into every element of your intranet, including the News Feed, Dashboard, Posts, Pages, Libraries, and more.
How Our Customers Use Native Videos
Strengthen Company Culture
Enable leaders & employees to share videos across the organization
Instant Access
Easily access and view videos from a centralized location
Increase Employee Engagement
Track engagement with video content that's easy to consume
Searchable Video Catalog
Employees can quickly find what they're looking for without sifting through hours of video content