What Are Leadership Learning Centers?
Leadership learning centers are set aside areas designed to teach management and prospective leaders what they need to be successful. Learning areas provide leadership techniques, best practices, training opportunities, management tests, and whatever else leaders need to develop skills and stay successful. Learning centers also provide a space for leaders to collaborate together and share struggles, experiences, questions, tips, and success.
Lacking Centralized Leadership
If leaders want to do their best work, they need an area to openly share and learn from each other. But for most companies, there's no easy way to seamlessly connect leaders in both a top-down and side-to-side communication center. Instead, businesses are limited to sending out mass emails or working with other forms of one-way communication. Leaders are limited to impersonal information and without a way for coworkers to connect together and find information.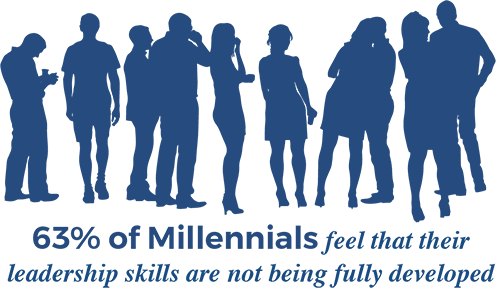 We're able to get all of our leaders into one group where they can talk to and support each other and know that they're not alone.
A Foundation For The Future
MangoApps brings leaders and learning centers together from all areas of the company, offering both top-down company content and peer-to-peer collaboration areas. With learning centers in Mango groups, leaders can access resources, ask questions, share experiences, and feel supported. Groups also make it easy to invite new employees, helping prospective leaders find the support and assurance they need.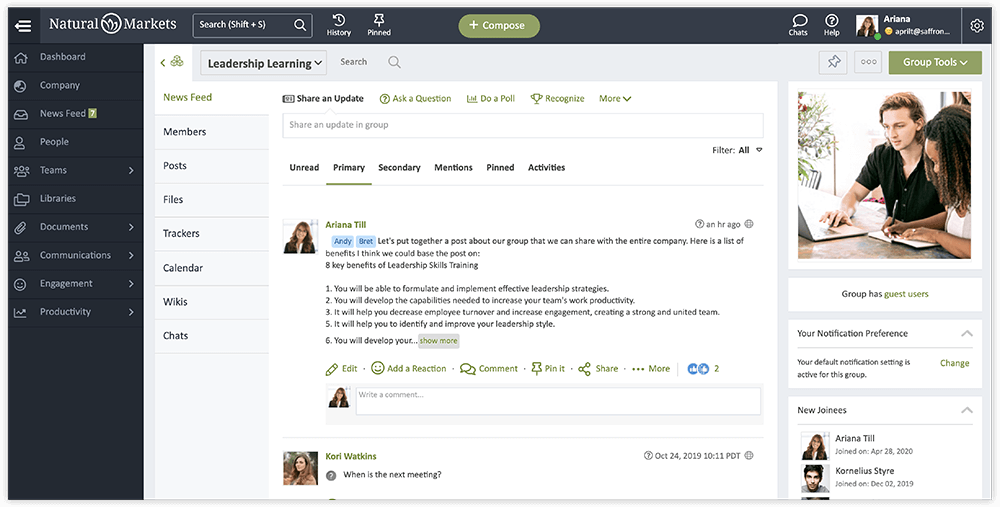 Mango Libraries are also an exceptional resource for finding and storing leadership information. Libraries allow companies to organize documents, files, hyperlinks, images, and any other useful resources into categorized areas, creating a digital index for your organization. Employers can build any number of different knowledge bases, making them the perfect place for storing leadership information.
How To Create Groups:
1

Groups give employees a space to meet together, collaborate effectively, and work on topics without a specific end date or goal in mind. To create a new group, make sure the groups module is enabled in your domain, then go to the groups area and select the 'create a group' button.

2

Give your group a name and establish some of its basic details. Provide a description, establish permissions, enable or disable features, and more.

3

You're now ready to add users and get to work. Select the group tools button and then 'invite network users' to start adding group members.

4

Once a member has been added to a group, he or she can immediately begin posting, sharing, asking questions, submitting documents, and participating in everything groups have to offer.
How To Setup Libraries:
1

Libraries make storing, accessing, and managing documents quick and easy. To create a new library, first make sure that the libraries module is enabled, then select the libraries icon from the left navigation menu.

2

Next, choose the 'add items' button

3

Pick the library, category, and item type where your new addition belongs and then choose your item from existing resources in the 'find and add item' area.

4

Select one of the save item options and then add any other additional library items.