What Are Product Backlogs?
A product backlog is a list of new features, bug fixes, product alterations, or other changes made to a new version of a product or service. Backlogs help both customers and employees know what changes to expect in a new version of a product and what upcoming changes are in store for the future.
Easy to share product backlogs have helped us share product changes and enhancements quickly with both customers and employees.
Struggling To Share Information
While product backlogs aren't typically difficult to create, they can be tricky to share. Depending on what products, services, or changes have been made, product backlogs either need to be shared widely with everyone or with only a few pertinent people. Either way, backlogs are generally shared over email, making them easy to lose, misplace, or miss altogether.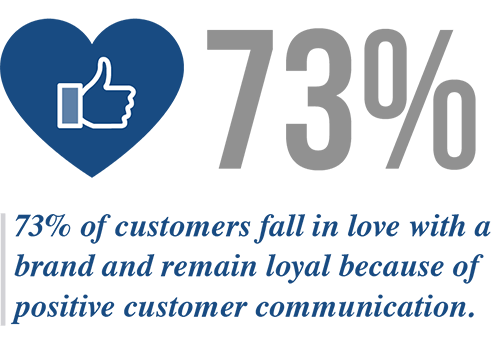 Perfecting Product Backlogs
MangoApps trackers make managing backlog information super simple, with a single master tracker dedicated to product requests, approved changes, and product progress all in one area. You can easily update trackers as work on products progresses, making sure everyone who needs it always has access to the most relevant and updated information. MangoApps trackers are also mobile-friendly and completely searchable, ensuring you can always find information or reference different details.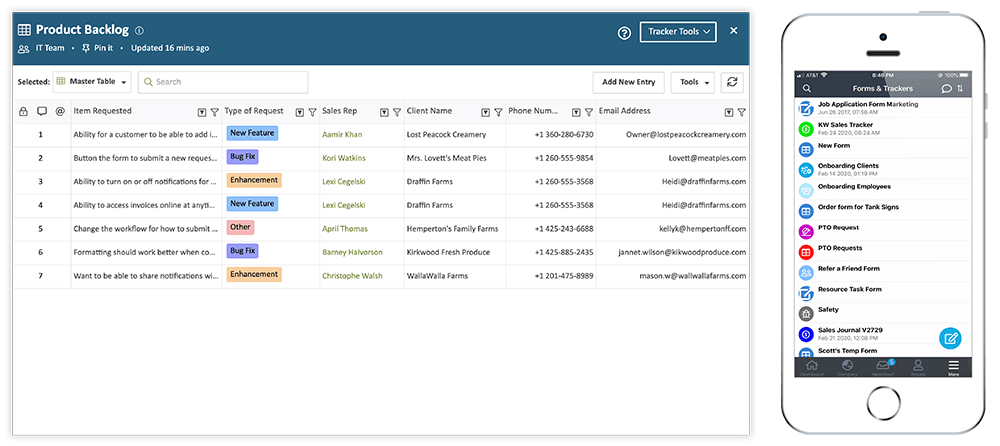 How To Create Trackers:
1

Trackers save time, simplify data management, and improve overall organization by collecting, storing, and analyzing information. To create a new tracker, first visit the company, department, or team area where you want your tracker to be.

2

Be sure that forms and trackers are enabled in the area and then select the trackers option from the left-hand navigation bar.

3

Next, select 'new' to start a new tracker and choose from either a wide variety of available templates or start from scratch with a blank tracker.

4

Add and remove content however you need until you're ready to publish.

5

Once it's published, users can easily input or view data at any time and submissions are collected and organized all in one place.