What Are Product Backlogs?
A product backlog is the space where a product team tracks new features, bug fixes, and other changes to their service. As these tasks move from conception to completion and rollout, the backlog helps both customers and employees understand what results can be expected in a new version of the product and where future developments are in the pipeline.
Problem: Struggling To Share Information
Although it's possible to just use a spreadsheet and distribute it via email, a product backlog works best as a living document. Think of this as the digital equivalent of a bunch of post-it notes working their way across a whiteboard as projects move through the stages of development. You want to be able to move things around and add comments as context changes, without the formatting falling apart.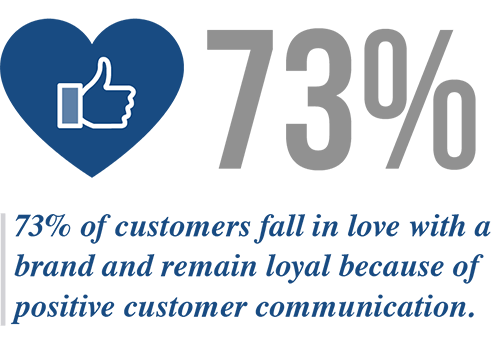 At any given time, a good product backlog can provide an up-to-date snapshot of the product team's current workload and future plans. However, this is only possible if it's easy to keep updated, and housed in one master location. Too often, organizations settle for a sloppy spreadsheet that has gone through years of rejiggering and has multiple conflicting versions floating around.
The collaboration space is the clear favorite. Our employees absolutely love the groups and projects, the fact that they can have all their information in one area and work on it together. With our previous intranet, we had extreme difficulties accessing it from outside our network. Having access to all our files from anywhere we like has been a massive bonus.
-Carolyn Prendergast, Head of Internal Communications, Tatts Group
Solution: Tracking Product Tasks As They Happen
MangoApps trackers make managing backlog information super simple, with a single master tracker dedicated to product requests, approved changes, and product progress all in one area.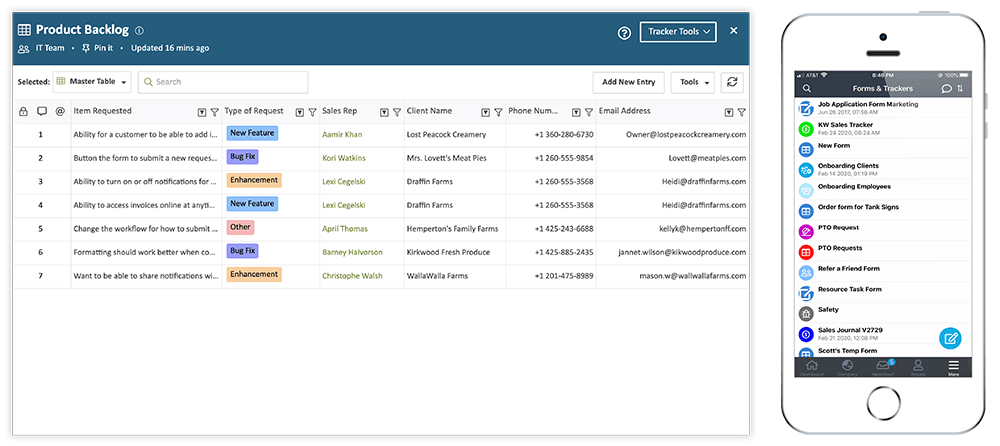 You can easily update trackers as work on products progresses, making sure everyone always has access to the most relevant and updated information. MangoApps trackers are also mobile-friendly and completely searchable, ensuring you can always find information or reference different details.
MangoApps also has a hashtagging system, which can be effective for product teams to categorize and follow potential new avenues of exploration.
How To Create Trackers:
1

Trackers save time, simplify data management, and improve overall organization by collecting, storing, and analyzing information. To create a new tracker, first visit the company, department, or team area where you want your tracker to be.

2

Be sure that forms and trackers are enabled in the area and then select the trackers option from the left-hand navigation bar.

3

Next, select 'New' to start a new tracker and either choose from a wide variety of templates or start from scratch.

4

Add and remove content however you need until you're ready to publish.

5

Once it's published, users can easily input or view data at any time and submissions are collected and organized all in one place.