What Are Must-Read Posts?
A must-read post is a means of communicating information so important that leaders want to know exactly who has and has not seen it. The person receiving the message has to click on a button acknowledging that they have seen it, so there is no ambiguity on whether or not they are aware of the information contained within.
Problem: Ambiguous Communication
Typical communication tools like email make it difficult to know if messages have been delivered, received, or seen. An email can be flagged as spam, overlooked, or read and ignored, and unless a leader follows up with each employee, it's impossible to know for sure.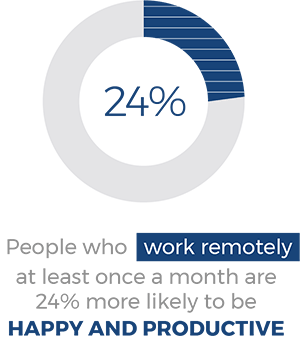 At organizations with primarily frontline workers who may not even have company email addresses, disseminating information is even harder.
This can cause frustration for everyone involved, and with important or time-sensitive information, the consequences can be more serious. As a leader, being able to determine exactly who still hasn't received an essential message empowers you to seek them out and ensure that they understand, saving you from problems down the road.
Sometimes we have to convey very time-sensitive and urgent information. It wasn't proving successful or effective to develop phone trees or even email. For some occasions, of course, it makes sense to pick up the phone, but on other occasions, you want to be able to quickly and effectively know that you are reaching the people that you need to be in touch with.
-Rebecca Ginsburg, Associate Professor & Director, University of Illinois
Solution: More Effective Messaging
MangoApps is miles ahead of email in this regard. Our must-read posts allow leaders to require an acknowledgement for important messages, and ensure that every employee receives a prominent notification.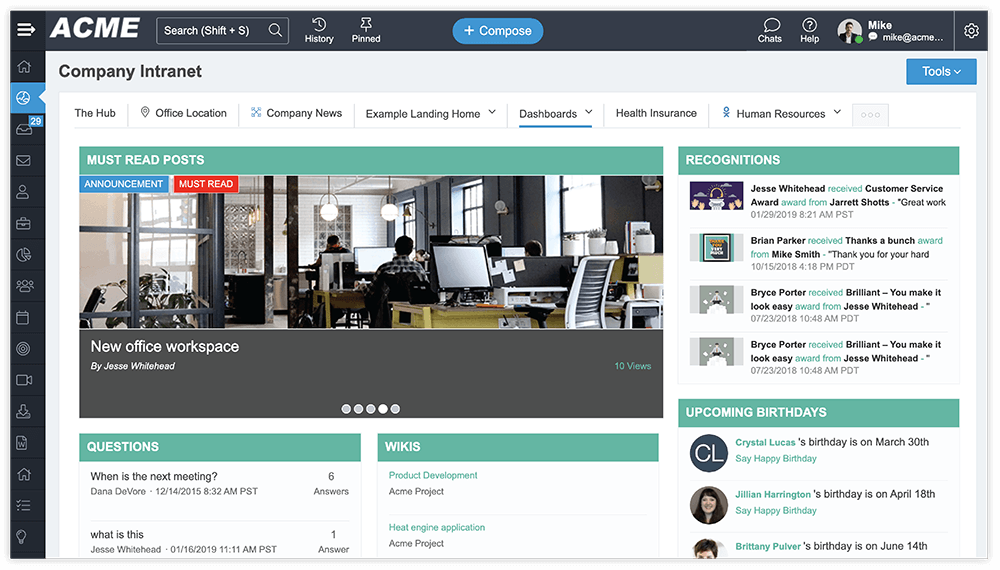 This means that content is never overlooked, and if anyone is disconnected and needs to be reached some other way, leadership will know immediately and be able to act accordingly.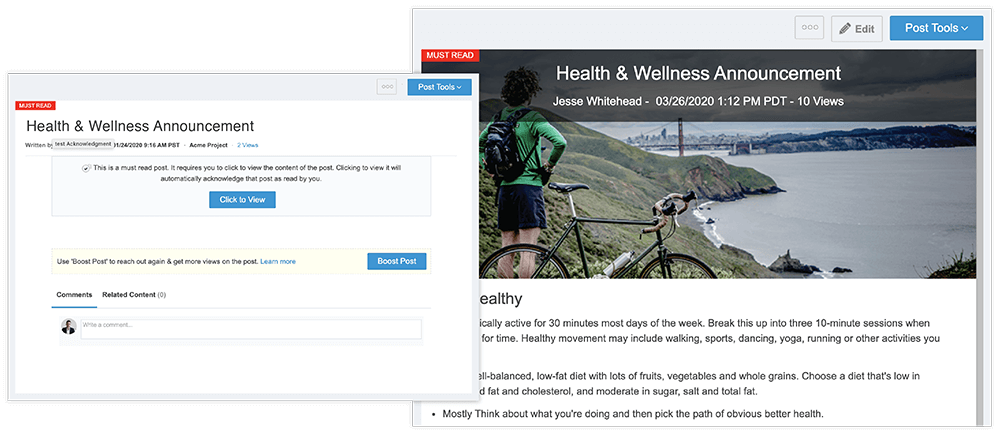 MangoApps posts, whether designated as must-read or not, are easy to create and can be targeted to the entire organization or a specific group of individuals. This ensures that no one is distracted by irrelevant information.
How To Create Must Read Posts:
1

MangoApps must-read posts quickly distribute important and emergency information to all affected employees.

2

To create a new must-read post, make sure that posts are enabled in your platform, and then select the posts icon from the left navigation menu.

3

Alternatively, you can select the 'Compose' button from the top of your dashboard and then the 'Post' button from the drop-down menu, under Share.

4

Next, decide who to share your post with, give it a title, and choose a template or start from scratch.

5

You can edit the post and add or remove content until it's exactly what you need. Once your post is finished, be sure to select the 'Must-Read' setting to ensure it becomes a must-read post.

6

Once your post and settings are all in place, select the 'Publish Post' button to finish.