What Are Employee Shout Outs?
Employee shout outs are a fun and casual way for an employee to recognize or highlight a coworker's accomplishments publicly, good news, or success Shout outs help workers build friendships, encourage each other, and increase engagement throughout the organization. Shout outs also let others know about and celebrate coworker success. While shout outs are often work-related, they can also be other important life events like weddings or birthdays.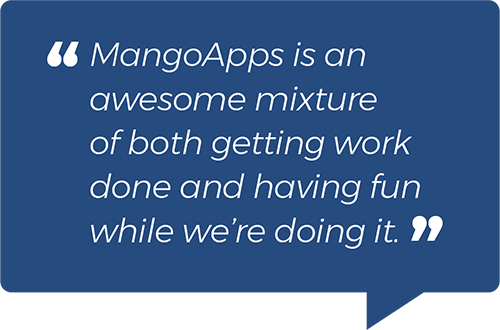 Trying To Share Success
Without a centralized communication source, shout outs are dependent on emails or other forms of one-way communication, making it hard to widely share news or allow others to celebrate and participate in the success. And without a quick and casual way to send out information, well-intended shout outs are often put off and eventually forgotten, losing the opportunity to uplift a coworker and provide a positive work experience.

Recognizing Friends From Anywhere
MangoApps connects everyone in the company together, helping everyone interact and celebrate all kinds of success. And with built-in recognitions available right in MangoApps, sharing team-centered or individual employee shout outs happens easily and instantly. Shout outs can be crafted from a wide variety of predesigned templates or unique company creations.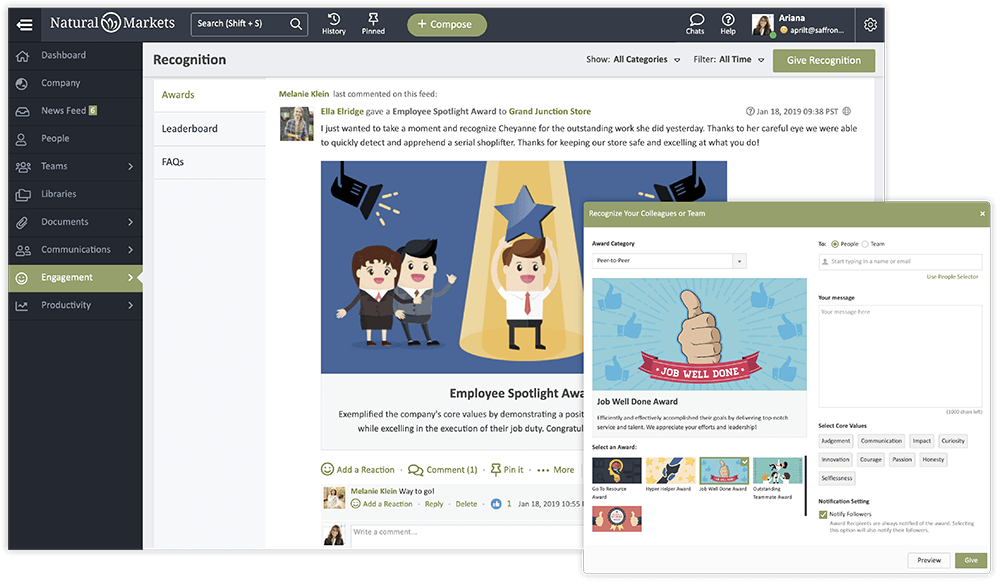 MangoApps is also completely mobile-friendly, helping you see and share employee shout outs wherever you are. Our intuitive and easy to use design means shout out never get delayed or forgotten, helping people feel appreciated, build friendships, and celebrate success.
How To Share Recognitions:
1

Recognitions are a great way to create shout outs and highlight employee success. To send an employee recognition, make sure they're enabled in your platform, select the recognitions icon on the left side navigation, and then choose the 'give recognition' button.

2

You can also select the compose button from the top navigation bar and then select the recognize icon or select the recognize icon from within a group or project area.

3

Choose the category and specific recognition you want to share, designate who the recognition is for, and include any additional message. Once you're finished, you can preview the recognition and then select the 'give' button.

4

Your shared recognition will appear on the team or recipient's news feed, where everyone will be able to see and react to their success.