What Are Remote Meetings?
Remote meetings are any meetings where not all employees can be physically present. Depending on the type of remote meeting, either the entire team or only a few employees could be communicating digitally. Remote meetings allow for participation from everyone, regardless of geographical distance, and keep team employees involved, informed, and included, wherever they might be.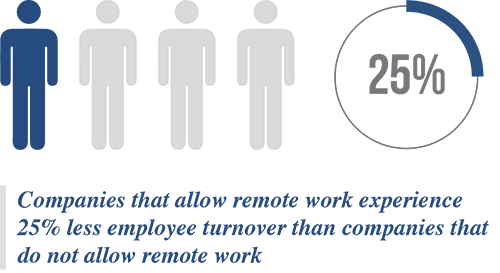 Difficult Remote Meetings
While remote meetings have amazing potential, they often come with their own share of issues. For most companies, incorporating remote capabilities also means having to work with another third-party tool and potentially even dealing with unsecured apps. These tools, while technically able to do the job, are often challenging to manage, introduce new technical issues, and are occasionally unknown by employees.
As an entirely remote organization, MangoApps has become our instructors, workshop facilitators, tutors, and most important tool for holding remote meetings and completing projects.
Meetings Made Simple
With MangoApps, video conferencing capabilities are built right into the platform, keeping communication centralized, simple, and removing the need for additional third parties. MangoApps helps users meet together with traditional video calls, comprehensive screen sharing, or a mixture of both. Meetings can even be scheduled in advance on a universal calendar, allowing everyone to add comments, ask questions, avoid confusion, and prepare in advance.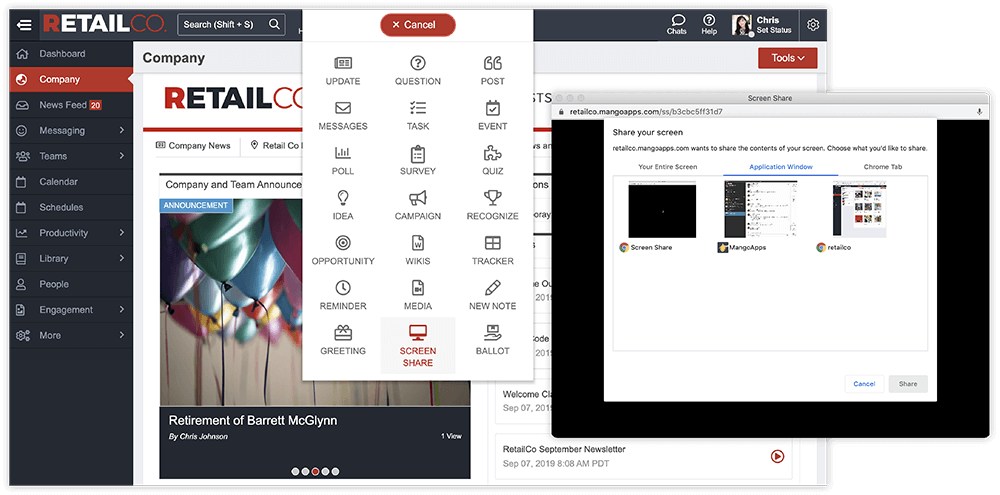 Because video conferencing tools exist within MangoApps, there's no need for employees to implement or learn another system, and existing notes, documents, images, or anything else you might need are readily available. Staying centralized also makes it easy to invite anyone from individual users to entire teams to a remote meeting.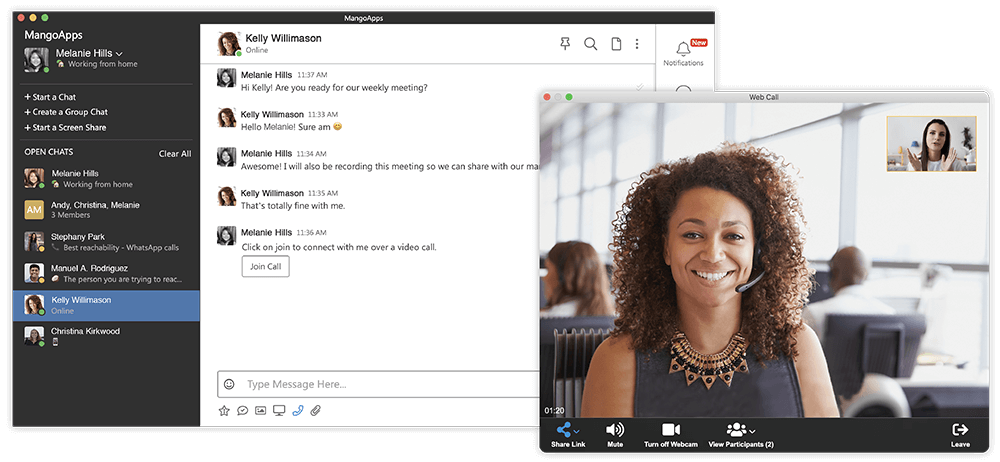 How To Make Video Calls:
1

Video calls simplify remote communication and let users share in a naturally and visually engaging way. To start a video call, open the instant messaging window of the employee you want to talk to

2

From the instant messaging window, select the small 'actions' square and then 'call' from the drop-down menu

3

MangoApps will instantly begin initiating your video call. Once the recipient answers, you're all ready to go!

4

To answer an incoming video call, just select the 'join' button that appears on your screen

5

During your call, you can also initiate a handful of helpful actions like muting microphones, disabling video, and enabling screen sharing.