Employee Access to HR Content
From newly on-boarding employees to seasoned CEOs, every employee needs regular access to HR information. But because of its high quantity and variety, HR content can be difficult to organize effectively. Despite their best efforts, most of the time workers are forced to take time to track down an HR representative, fill out paper forms, and then wait endlessly for information to be processed. Or employees end up missing out on fantastic company programs or opportunities because they just aren't aware they are available.
With our old platform, information got stale and outdated almost right away and our users lost interest. With MangoApps and their easy access to HR content, we've got a lot of confidence going forward.
Trying To Find HR Information
Even though its essential information, not every employee has ready access to HR content. In too many workplaces, HR information is lost in some sort of digital database, only available through HR representatives, or initially distributed in print form but long since lost and forgotten. Either way, quick and convenient access to what you need just isn't available.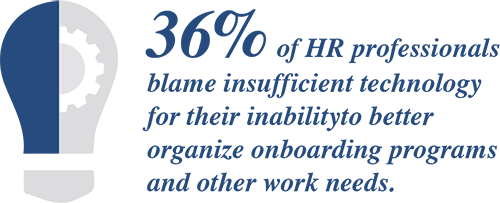 Fast and Efficient HR Access
MangoApps dashboards are designed to consolidate all of the tools employees need in one instantly accessible area. So naturally, they're the perfect place to store frequently used HR forms, resources, and information. Dashboards operate at a personalized level and can provide workers with updated dynamic content, so regularly changing information like current PTO balance, are always up to date.  Dashboards also include links to commonly used forms, like vacation requests, so submitting HR information is fast, efficient, and easy.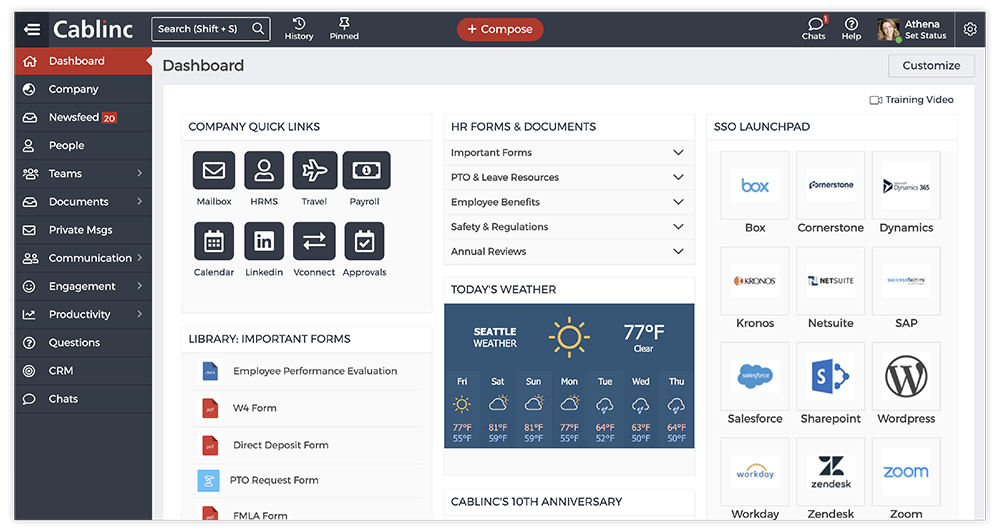 Dashboards also store unchanging and static HR information, like pay dates, employee handbooks, and health plans. These resources offer workers a quick reference guide to check resources and look up information from anywhere and at any time. With content continually available on a dashboard, employees no longer need to save paper copies, dig through old documents, or track down others to find what they need.
Dashboards can even integrate quick links to frequently used external services. From paystub access on third-party platforms to industry-specific repositories, dashboard quick links help employees easily access all of their tools and resources, whether inside or outside of MangoApps.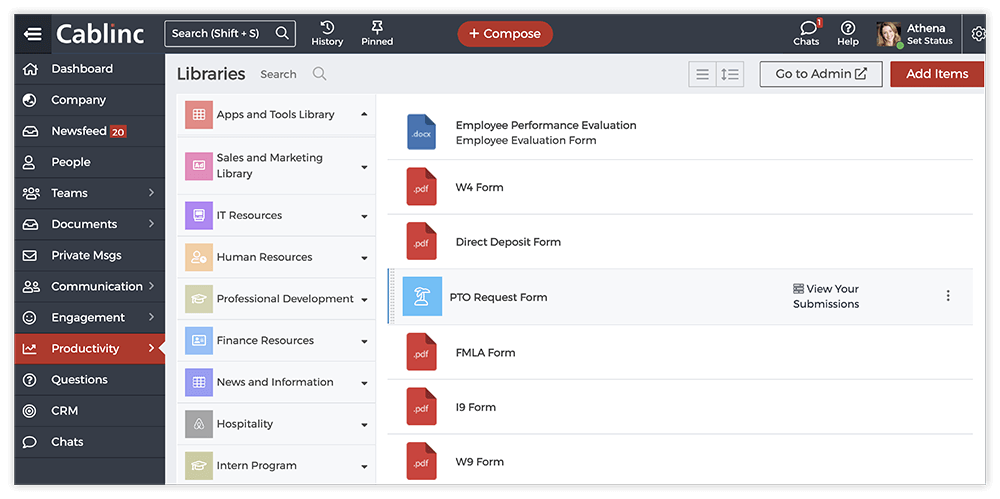 In addition to Dashboards, Mango Libraries are a fantastic place to access, store, and share HR content. Libraries allow companies to organize documents, files, hyperlinks, images, and any other useful resources into categorized areas, creating a digital HR index for your organization. Employers can build any number of different knowledge bases as well, so managing and arranging HR content stays straightforward and simple, making them the perfect place for storing leadership information.
How To Make Customized Dashboards:
1

Dashboards help employees stay productive and engaged with up-to-date and easy access to all of their essential resources.

2

To create a dashboard that is available for all of your employees, first ensure that dashboards are enabled in your domain. Then select 'dashboard' under modules in the domain admin to set up your dashboard.

3

Select the 'customize' button to start building a dashboard designed to meet your company's unique needs.

4

The widget gallery has a wide variety of detailed widgets and many can be customized. You can search for a specific widget or just browse the available list.

5

Rearrange and resize your dashboard widgets however you like. Once you've found the perfect layout, select done to save your work.