Newsfeed
Never Miss Out On Important Information Again
The News Feed provides a central source for company updates and news. Inform and engage your factory employees with detailed posts and real-time updates.
Learn More >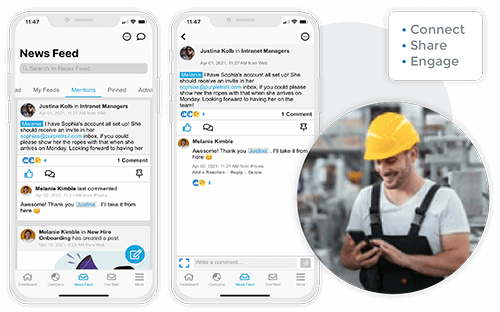 Forms, Trackers, & Workflows
Organize Your Employee Information
Collect information from your factory workers via user-friendly forms that populate to interactive spreadsheets for your corporate teams to track and act on.
Learn More >
Critical Alerts
Quickly Communicate
Important Updates
Take immediate action and notify affected employees of a workplace emergency or accident. MangoApps' mobile notifications allow employees to quickly see the message and respond accordingly.
Learn More >
Posts & Newsletters
Communicate Effectively
With Your Employees
Top-down communication is easy with posts and newsletters, which allow you to create interesting and dynamic updates that reach targeted audiences within your company.
Learn More >
Chat
Quickly and Easily Communicate
With Colleagues
Send quick messages back and forth from desktop or mobile, so you can reach a specific person or group and get a real-time response.
Learn More >
Rewards & Recognition
Show Employees That They Are Appreciated
Increase employee satisfaction and engagement by celebrating their success. Give employees badges or awards to show appreciation for their hard work.
Learn More >
Language Support
Support For Your Diverse Workforce
Save money and reduce the hassle of translators. Effortlessly communicate with your workforce with our automatic user content translation.
Learn More >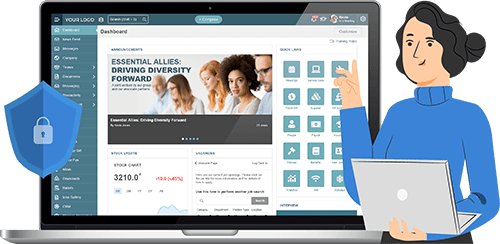 Security & Certifications
Protection That Safeguards
Your Operations
MangoApps security features span across application, platform, and cloud levels. MangoApps prioritizes your data protection and security needs so your employee information is safe and secure.
Learn More >
What MangoApps demonstrated was not only a well thought-out solution but also the ability to be flexible and incorporate our feedback into the product. Even for our go-live, we were able to include a number of enhancements that we felt would really make a difference.
- Jim Maul, CIO, Kelly-Moore Paints
Break free from legacy systems and move forward faster with MangoApps.
A unified employee experience saves employees time, improves workplace efficiency and agility.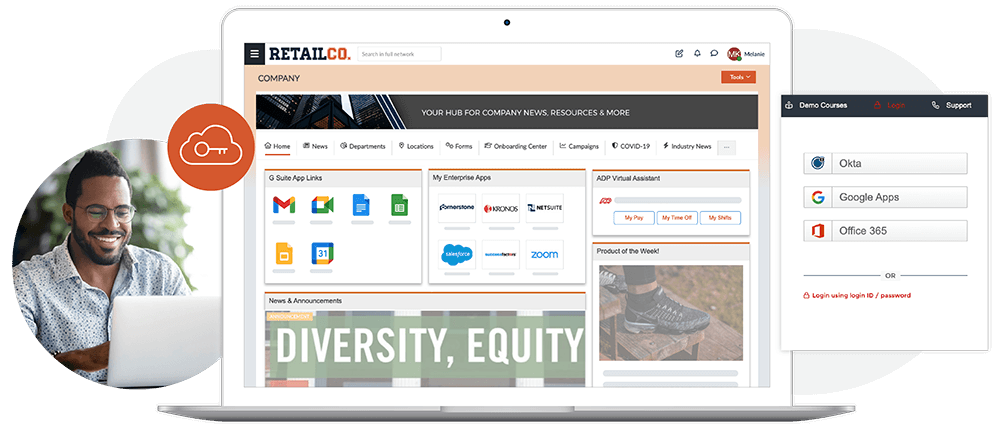 Talk to a product expert to learn more