Designed For Every Person
In Your Company
We believe that the true power of an integrated workplace is achieved when every employee benefits from the same platform. MangoApps is designed so that employees at every level get a targeted experience that enhances their daily work experience and boosts productivity.
Associates
Creating a seamless experience and giving your employees a voice ensures that they feel valued,
reducing turnover and improving efficiency.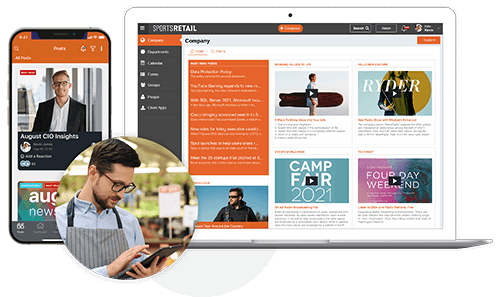 Centralized store operations
Your frontline workforce can find everything they need within the MangoApps mobile app, like next week's schedule, the company vacation policy, or the latest product training update.
Targeted company news
Push information out to segments of your workforce, so each associate's news feed is full of updates that are relevant to them.
A voice for everyone
Surveys and polls allow you to collect feedback from all employees, and make decisions with greater visibility into company-wide sentiments.
Dynamic store schedules
Rather than a messy spreadsheet or photo in repeated Whatsapp messages, view the most updated store schedule at all times via desktop or mobile app.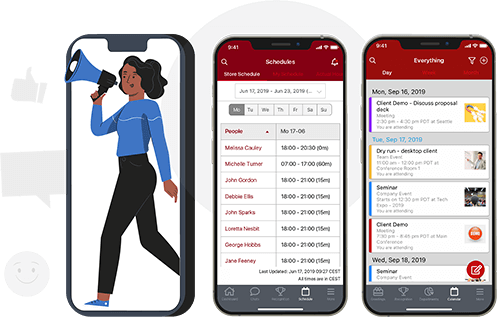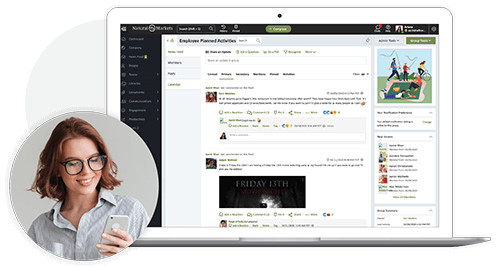 Connection between locations
Make the company feel smaller by creating a community where associates can connect across roles and locations with individual and group messaging.
Better understanding
Improve visibility between departments that don't usually communicate, by giving them a platform for simple, social media-like communication.
Managers
Improve store performance by allowing store managers to focus on high-level execution instead of repetitive processes.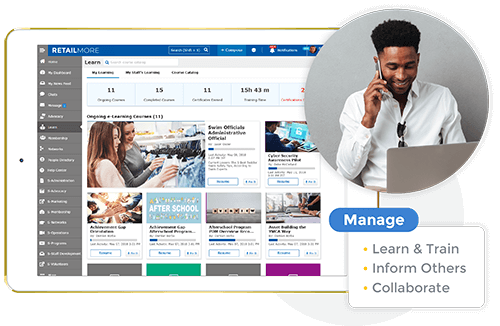 Hands-off onboarding
Streamlined onboarding of associates saves time for busy store managers dealing with high turnover and seasonal changes.
Reduce repetitive questions
When associates have their schedule and shift information in a mobile app, managers can spend less time fielding questions.
Effective store communication
A single communication environment makes it easy to reach both corporate employees and store associates with quick messages.
Better information distribution
When corporate can communicate updates directly to associates, managers don't have to be intermediaries, saving time and ensuring a more consistent message.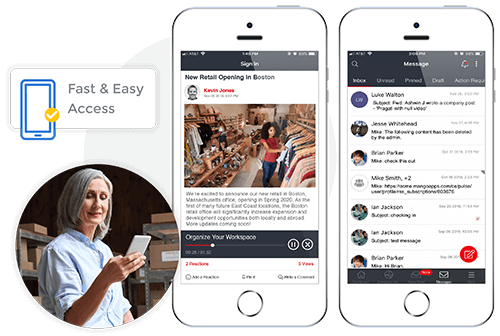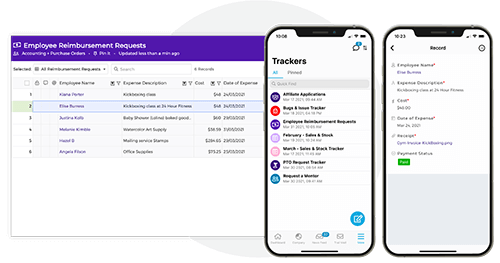 Reliable task management
High-level store tasks and operations are easier to manage with tasks and to-do lists, and materials from corporate stay organized and updated.
Real-time visibility
Gain real-time feedback on store execution and performance. Information can be easily shared with corporate, leading to more impactful changes.
Employee shout-outs
Celebrate employees' successes and build goodwill with rewards and recognition that are visible to your location or the entire company.
Connect between stores
Give store managers from different locations a space to network and learn from each other.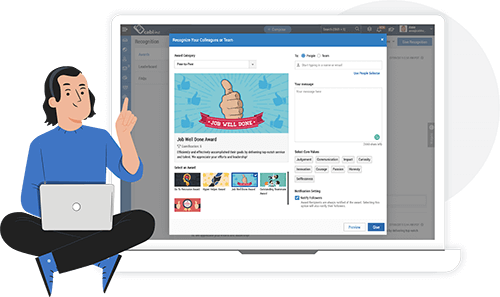 Business Leaders
Align employees to your company brand and values and get deep insights into
operations and performance from your locations.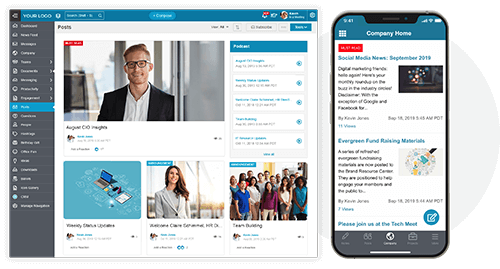 Reach all your stores
Easily create and distribute posts and newsletters to communicate company-wide updates or distribute news to segments of your workforce.
Reinforce your brand
Enhance employees' attachment to your brand and values by connecting them to each other and common purposes.
Highlight your values in action
Create a space for awards and employee stories that are tied to your core values.
Manage seasonal tasks
Tasks and to-do lists make it easy to deploy projects to store managers and track their progress in real time.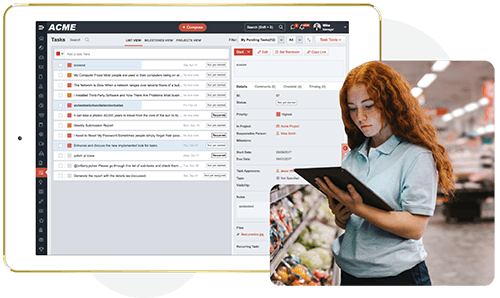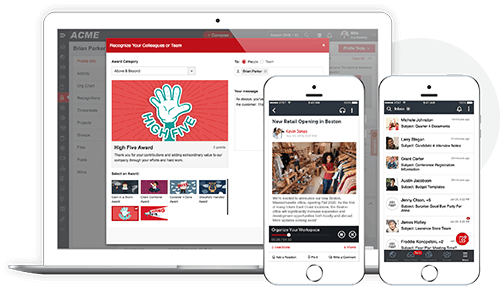 Increase engagement at all levels
Establish an engaging culture with likes and comments on company posts. Celebrate hard work with public rewards & recognitions.
Gain store insights
Ensure that you are reaching your ROI with our comprehensive insights and analytics page. Make informed changes to increase productivity and engagement.
Improve employee experience
Create a modern employee experience with a digital space for performance feedback, coaching, and friendly competition with gamification.
Collect valuable feedback
Use surveys and polls to gauge employee sentiment and get input factors like schedule quality, task best practices, and working conditions.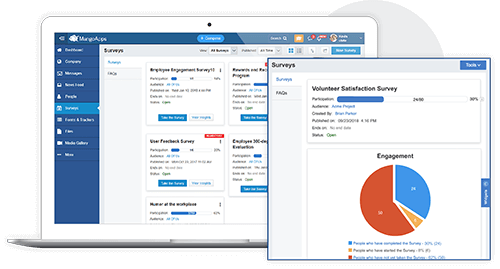 RETAIL CUSTOMERS:
Break free from legacy systems and move forward faster with MangoApps.
A unified employee experience saves employees time, improves workplace efficiency and agility.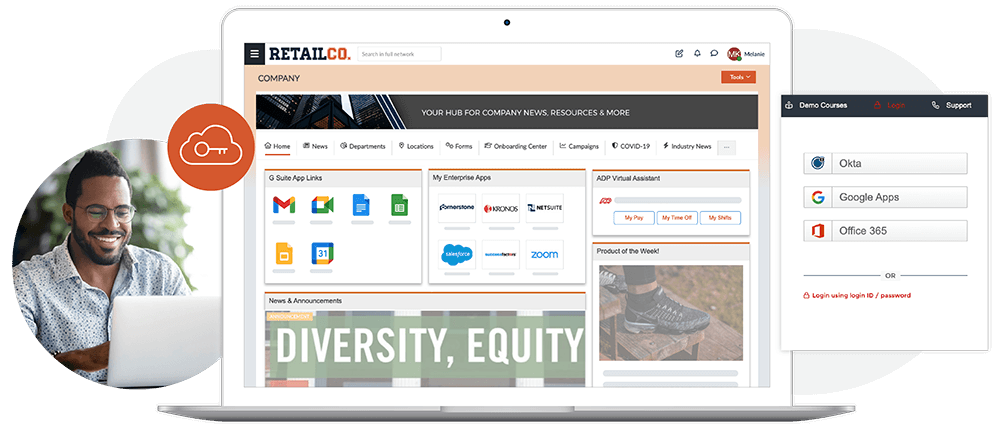 Talk to a product expert to learn more