External collaboration with partners and vendors
Team communication with external partners, vendors and suppliers can resolve roadblocks faster and help build a more engaging business relationship.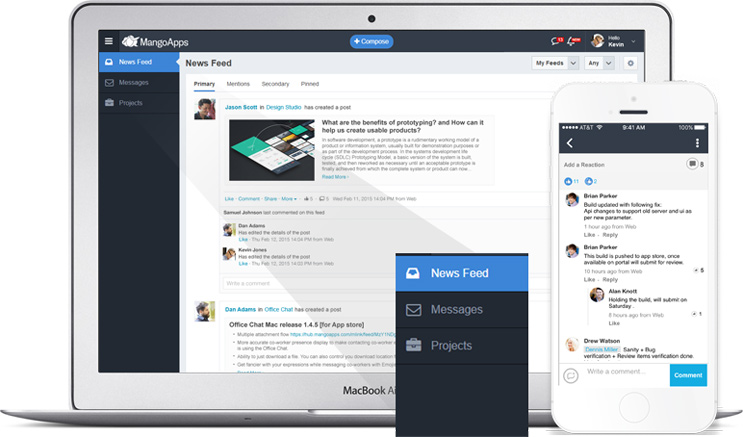 Guest user profile, email notifications and more
Customers, partners, vendors and suppliers invited to the network control their own settings.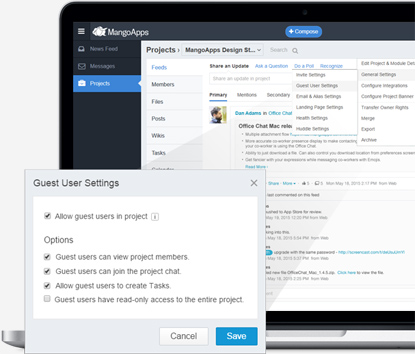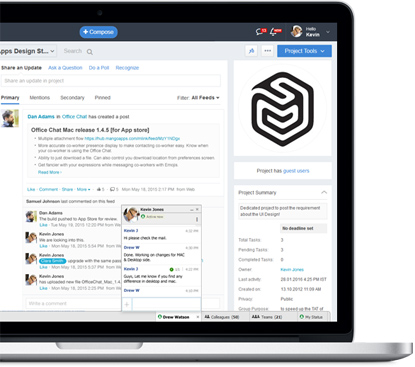 Real-time messaging enabled for guest users
Customers, partners, vendors & suppliers invited to the network have direct and real time access to company experts, marketing and support team members from within the company who are made part of the projects.
Replace email for external collaboration
Do focused one-to-one and one-to-few people conversations – such as email -- directly with your customers, partners, vendors and suppliers. No need to remember their email addresses. Securely share pricing and confidential information with your prospect customers and speed up buying decisions.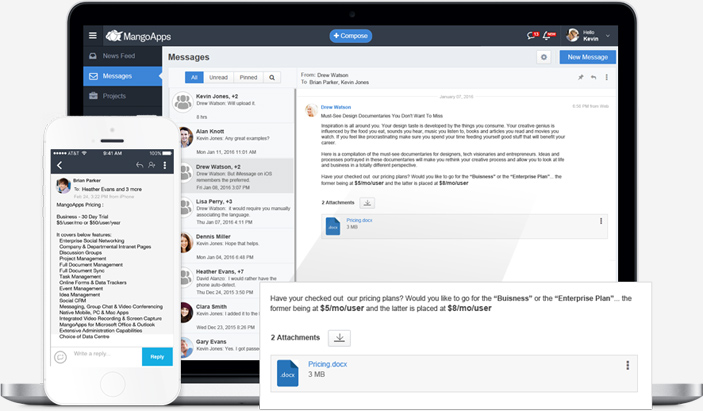 Provide stellar service to guest users
Build deeper customer relationships with direct customer interaction. Enable your service agents & domain experts to handle most complex and impactful issues while building brand affinity and driving repeat business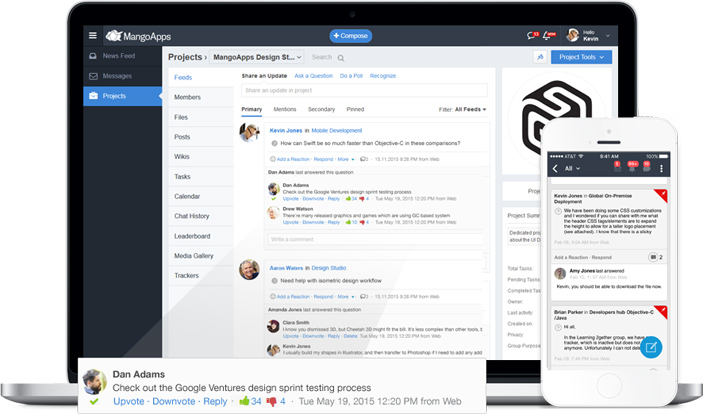 Keep all information and content shared with a customer in one place
Use "network only" feeds while internally discussing an issue in the customer project, then when ready share files and final resolution with the customer. Keeping full history of external, internal conversations, contracts shared all at one place - fully searchable from any device.