Lower Your Costs
With MangoApps, you can take complete control of your internal communications, at a much lower per-user cost.
Receive a focused, customizable experience that accommodates the unique needs of your frontline employees.
Remove the licensing costs associated with individual email accounts and pay for a complete, unified employee experience.
Improve productivity and efficiency by providing employees with a clear, easy-to-use internal communications platform.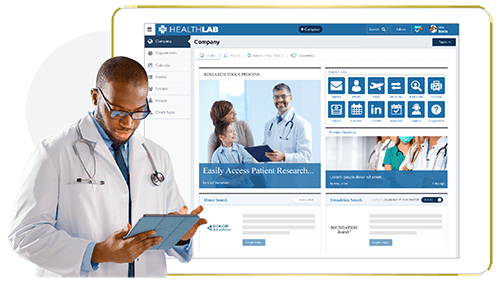 Targeted Messaging
Cut through the clutter with targeted campaigns that deliver personalized messaging to your teams.
Remove the flurry of irrelevant messages and notifications, and ensure that your employees only receive information that applies to them.
Top-down communications allow you to get information out to your teams with targeted announcements, newsletters, and real-time crisis communication.
Gain insights into employee behavior and adjust your communications accordingly.
It is completely different to email. It's not like email at all. It's more engaging so that it's easier to see a conversation and a thread, and we use it much more socially. There are conversations that happen in MangoApps that would just never have happened at all in the business on email.
- Jo Mackie, Customer & People Director, SuperDrug
Remove Ad Hoc Solutions
MangoApps promotes visibility and collaboration by making it easy for teams to find and connect
with people in other parts of the organization.
Remove the siloed teams and duplicated work that are associated with using ad hoc solutions.
Protect sensitive company information by shifting to a secure internal communications platform.
Promote knowledge capture by ensuring that information and resources are readily available, when needed.
Email inboxes can get messy. You can lose the thread of discussions, other conversations come up, information is lost, stuff is stored in attachments ... it's in a silo in your individual inbox. It's not easy to share that information and essentially once you've dealt with it, it doesn't go anywhere and it's not shared. MangoApps is great for surfacing that information to our end-users and making sure that they can access the information that they need.
- Leanne Manchester, Senior Comms Officer, Wildlife Trusts
A Unified Platform
With MangoApps, you can create a central repository of information and conversations, so that work doesn't happen in silos.
MangoApps provides a framework for open communication that can help foster natural connections between your employees.
Create teams, groups, projects, or departments where employees can collaborate and communicate in public or private workspaces.
Create a central, searchable database of employee information and resources that is accessible anytime, anywhere.
Firm-wide emails get lost. It's not searchable. So if I didn't read it, or if I didn't see it, or if it gets a hundred down in my inbox, or I hit the delete button by accident, there's no institutional memory. MangoApps gives us institutional memory. We know what we did, and when we did it. We know where to find the answer if we're not sure what we said. This creates an archive and holds us to what we said we were going to do, which is fantastic. People have better access to information all the time, when they want it.
- Debra Helwig, Senior Internal Communications Manager, KCoe Isom