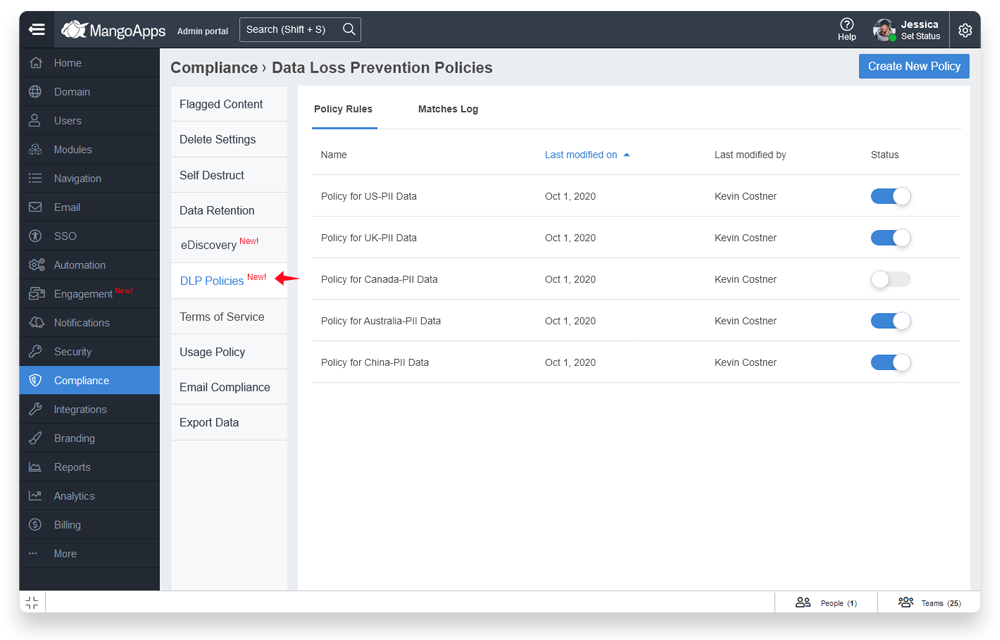 Pre-shipped templates to identify common data patterns
Our PII and Finance patterns, for common data types like credit card and social security numbers, automatically identify data loss problems across all content types with MangoApps, and bring them to the attention of compliance admins. It's also easy to create your own patterns in minutes with no coding or support.
MangoApps comes with following patterns to identify sensitive information
US Social Security Number (SSN)
US Passport Number
US Driver's License Number
US Taxpayer Identification Number (ITIN)
US Bank Account Number
Credit Card Number
Make Compliance Admins' Jobs Easier
Compliance admins are alerted any time we detect a policy violation, and can see the content (or not, in some cases) and message the user for removal. They'll also receive a daily digest email of any policy violations, which can be turned off. This allows for a thorough, proactive approach to data loss that prevents potential legal issues before they do any harm.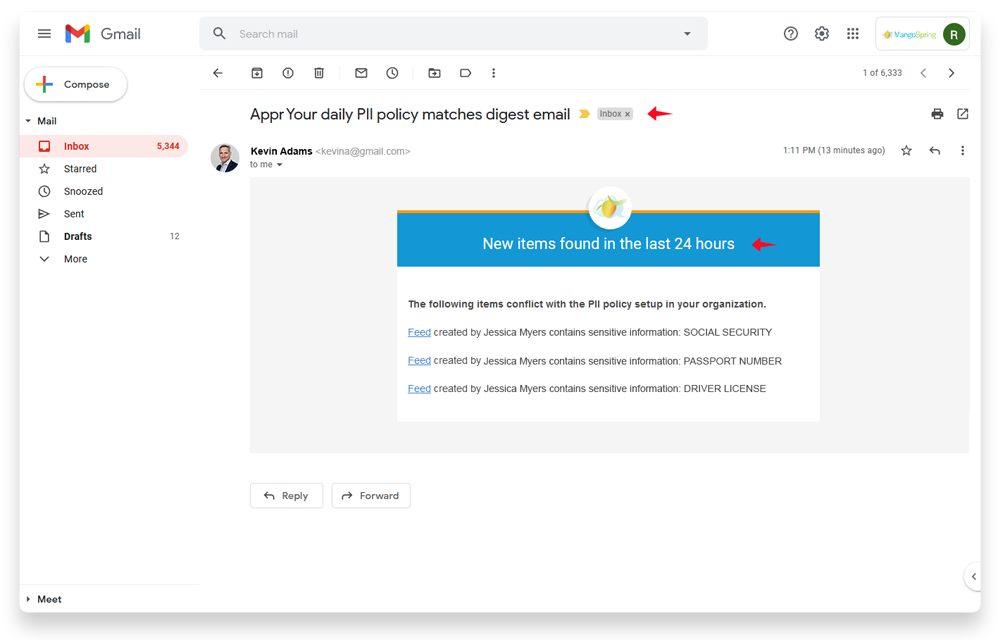 Policy Alert Lifecycle Management
DLP policy match alerts are generated when users post content with sensitive information that matches the pattern configured in a policy rule. Domain and compliance admins can then address the alert and close it, with an explanation for why they closed it. Alerts can be reopened at any time.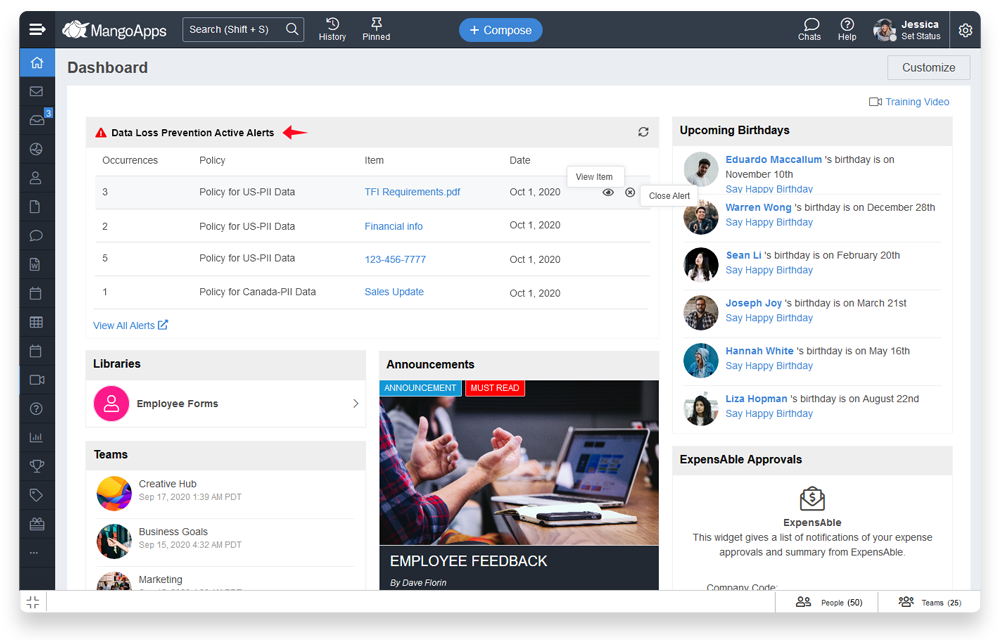 How Our Customers Use DLP
1

Stay ahead of potential data loss or legal issues

2

Empower compliance admins with time savings and data

3

Get employees educated on PII and avoiding data loss
Bring your frontline and office teams together on one common platform
It has never been this easy to create the perfect employee experience for your deskless and deskbound workers. Contact us to discuss requirements, pricing, rollout and support. Get your free demo today!