All the functionality with good looks too that can be custom branded
Custom brand using company logo, favicon, themes and advanced branding using custom CSS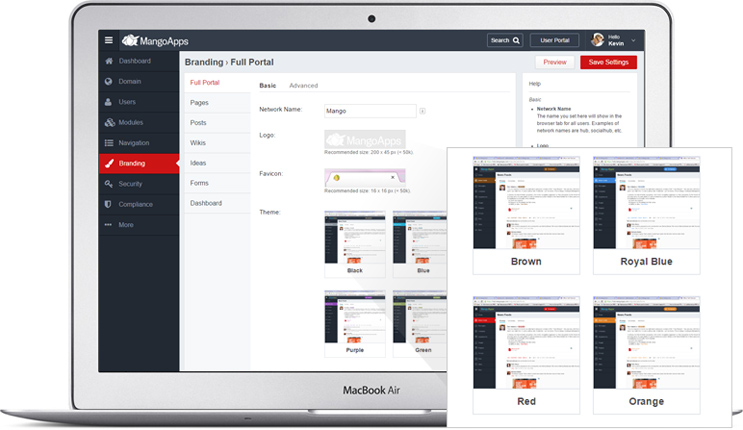 Customize fonts, link colors and more to match your brand styles
Simple to select options to implement your company's style guide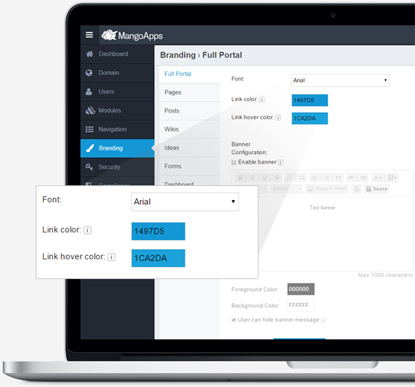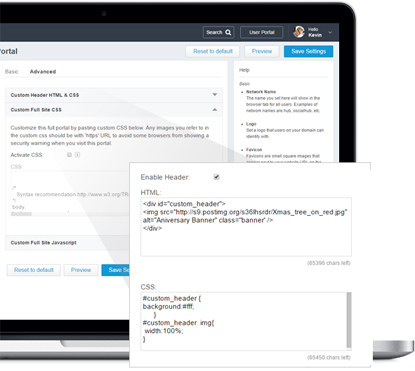 Full control to make it pixel perfect using custom CSS
Alter the visual elements to match your brand look and feel and create an immersive employee experience
Even your content can be branded as per your company design rulebook
Content in pages, posts, wikis, ideas, forms and dashboard can have standard look confirming to your company's style guide.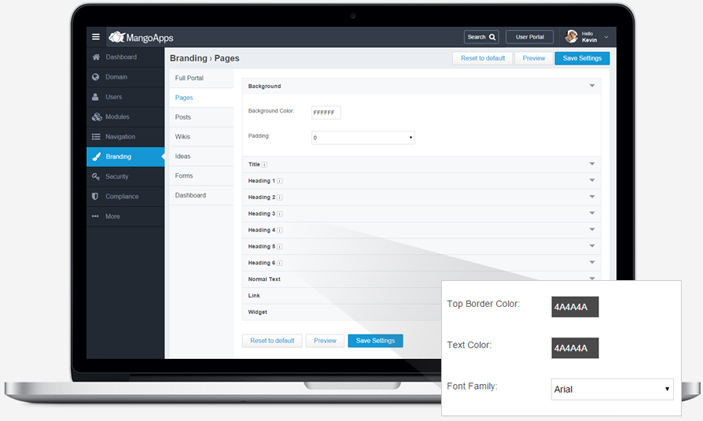 Customize dashboard and make it standard for all employees
You can allow your users to choose which widgets appear on their dashboard. But if you want them to start an unified vision for your company, setup the dashboard and apply it all employees.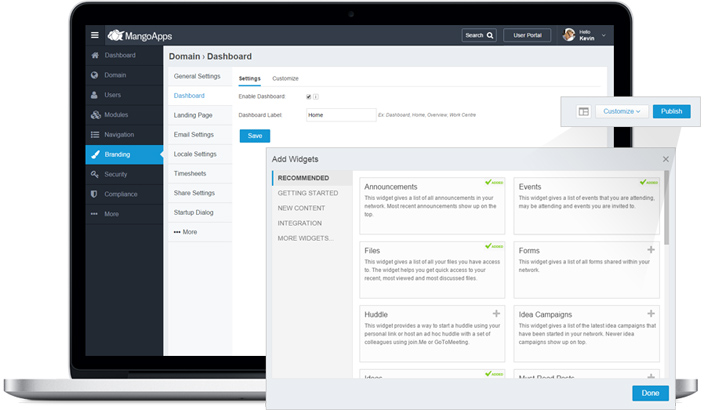 Customize the modules to meet your internal communications and business goals
Setup MangoApps intranet portal software to suit your needs. Each module turns on and off certain functions, or groups of functions. Admins can customize for everyone in the company while individual users can select from these modules to further customize their personal view.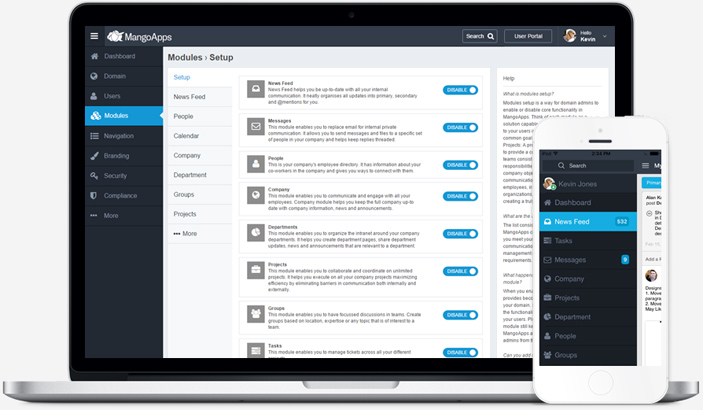 Customize employee recognition, anniversaries and office fun modules with your company specific images and icons
Everyone loves to be recognized for their hard work, and MangoApps makes it easy. Admins can upload custom award images for employee recognition, birthday reminders and office fun to match your culture and branding.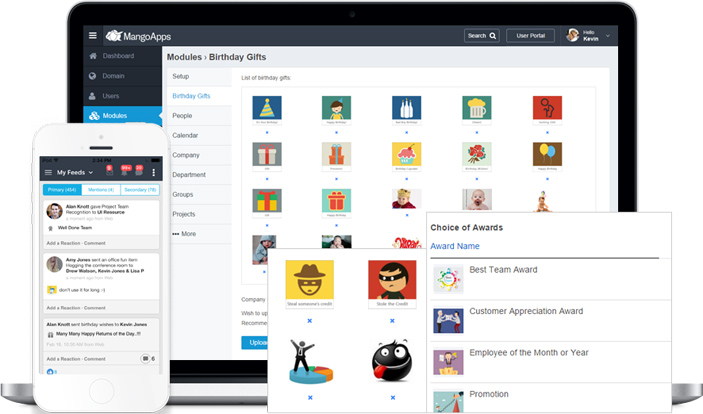 Go beyond internal customization with MangoApps
Go beyond built-in functionality by adding your own code to MangoApps. A custom page? change behavior with Javascript? bring in data from another system? A single sign-on to another system? It's all possible.