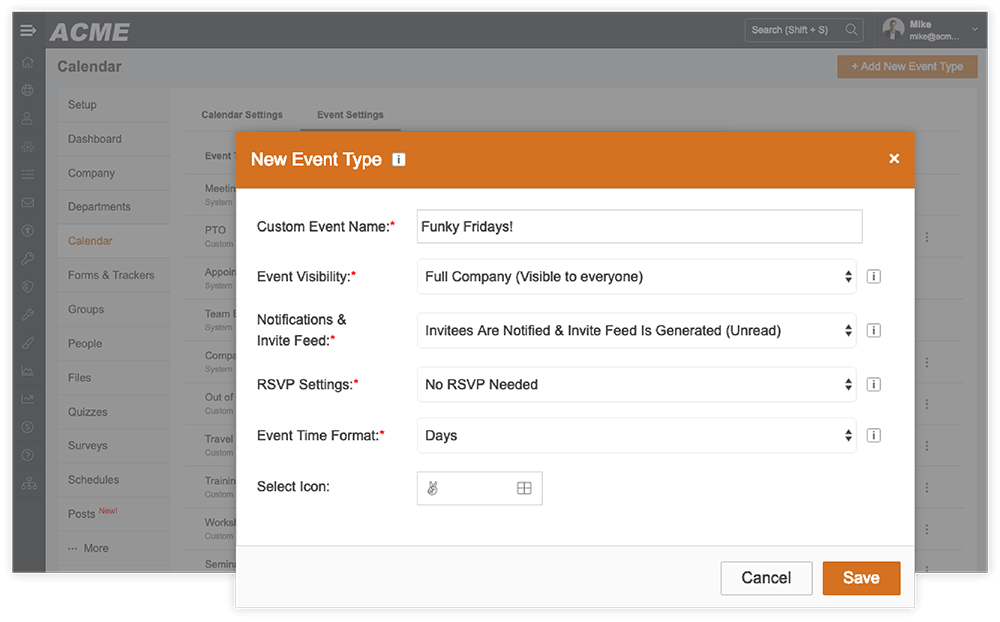 Create Custom Calendar Event Types To Suit Your Company
MangoApps gives domain admins the freedom and control to activate or create custom and unique event types that match the needs and culture of the business. While pre-shipped with a handful of standard event types, MangoApps allows admins to create custom event types for anything else.
Posts and Newsletters Are Easier With Templates
There are 8 ready-to-use post templates shipped with MangoApps. Domain admins have the freedom to customize any number of additional templates to fit company branding and internal communication needs, allowing users to save time and remain consistent across the organization.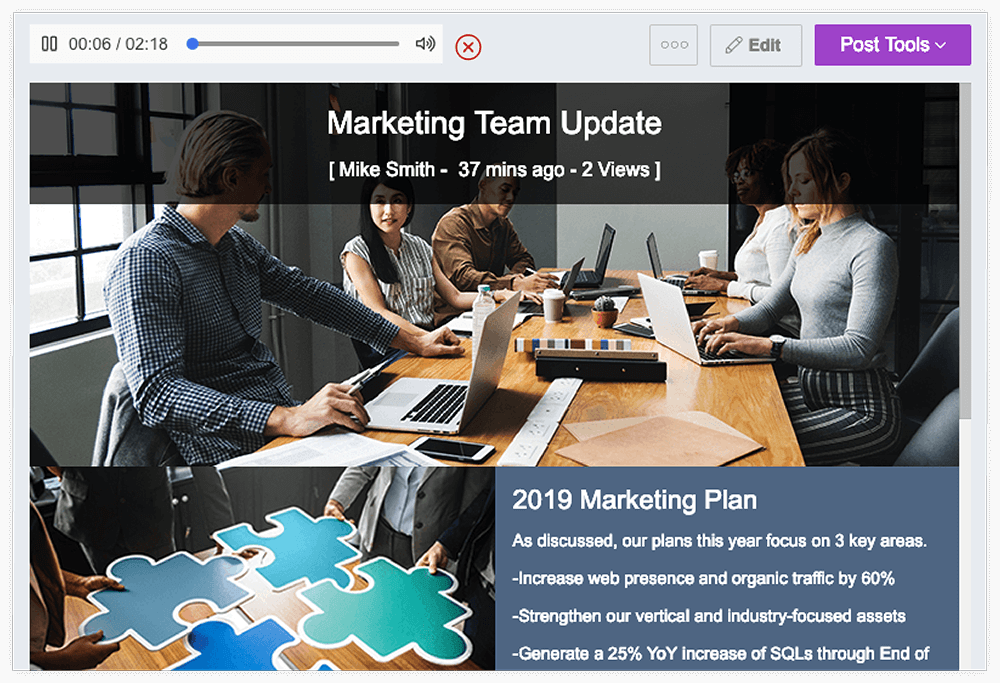 Additional Customization and Branding Features
Endlessly Adaptable
MangoApps lets admins go beyond built-in functionality by adding their own code directly into the program.
Flexible Dashboards
Admins can create a global dashboard that is universal for all employees or allow workers to personalize their own.
Adoption Made Easier
Company-specific customization makes the adoption and continued use of MangoApps an easier and more intuitive process.
Build Brand Champions
Integrating company ideals into MangoApps help employees feel more connected and become natural brand champions.
Company Brand The Web IM Bar
The user interface and appearance of the MangoApps web instant-messaging bar can be changed as per your company branding.
How Our Customers Use Customization and Branding
1

Adapt MangoApps to meet their specific needs

2

Strengthen company culture and community

3

Create consistency between new and existing content

4

Give users a greater sense of pride and investment, using a tool that reflects their brand and encourages engagement
Bring your frontline and office teams together on one common platform
It has never been this easy to create the perfect employee experience for your deskless and deskbound workers. Contact us to discuss requirements, pricing, rollout and support. Get your free demo today!