What Are Company Employee Directories?
A company employee directory is an organized area with important contact details for all of the employees. Employee directories help workers put a face to a name, find company experts, and know-how to contact coworkers. They also often include a company org chart that outlines various roles and responsibilities.

Inaccurate or Mismanaged Information
For most companies, keeping employee directories updated feels almost impossible. The task typically falls onto a single employee who, in addition to regular work responsibilities, now has to track, manage, and update every change. In most cases, it becomes a losing battle, and eventually directories can only offer limited information at best. Employee directories typically aren't centralized either, so without a paper copy or a digital file on hand, accessing information on the go is impossible.
MangoApps actually doubled the amount of communication we've seen in our organization. It's put an awful lot of people in touch with each other who otherwise wouldn't have been.
Simplified Company Communication
With MangoApps' integrated employee directories, leaders can easily upload initial employee information by synching LDAP or other similar systems right into the platform. Workers can quickly update their own information as well, managing future changes and keeping information continuously up to date.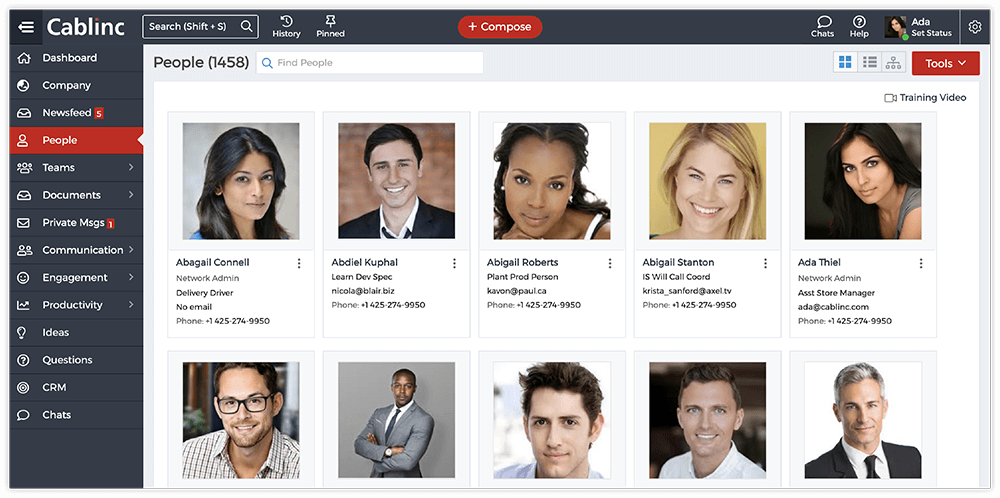 Employee directories are also mobile-friendly, digital, and completely interactive, helping workers access information on the go, save contact details, make phone calls, and pull up addresses instantly. You can even search for peers by name, job title, location, and other traits to help you find exactly who you need.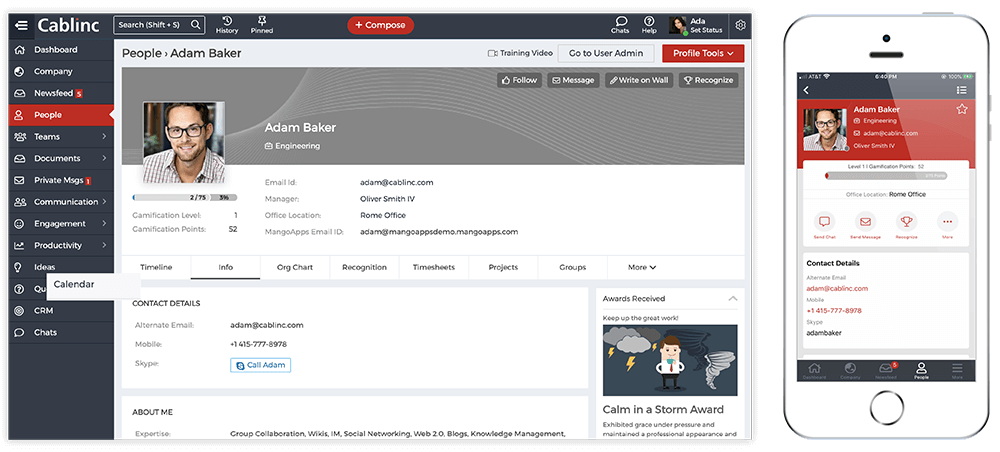 Best of all, directories in MangoApps include detailed employee profile pages, offering a wide variety of additional information like employee specialties, completed work projects, interests and experience, and much more, giving you a comprehensive understanding of every individual.
How To Setup Employee Directories:
1

Employee directories keep employees connected and in touch with each other. To utilize employee directories, first, make sure that the people module is enabled on the platform.

2

Once the module is activated, MangoApps will automatically incorporate all active users into the employee directory, using the information provided in their employee profile.

3

 To access employee directories, select the people icon on the left navigation bar. You can then see employees, access the org chart, or select an individual to see their detailed employee profile.