What Are Company Employee Directories?
A company employee directory is an organized area with important contact details for all of the employees, ideally with advanced search functionality and an org chart that outlines each person's role, responsibilities, and place in the company's hierarchy.
Having this tool at their disposal allows employees to find and contact company experts, put faces to names, and more easily find colleagues' information. It can be especially helpful in a large, distributed organization where employees don't necessarily all know each other.
Problem: Inaccurate or Mismanaged Information
For most companies, keeping employee directories updated feels almost impossible. If it's happening at all, the task typically falls onto a single employee who, in addition to regular work responsibilities, now has to track, manage, and update every change.

This is inevitably a losing battle, meaning directories that can only offer limited information at best. In many cases, what ends up happening is that each office location has a spreadsheet of local employees, which is not up to date and therefore not all that useful.
Even in a better scenario where an up-to-date directory exists, if there is no centralized location for it, it is hard to track down and impossible to know if you have the latest version.
We've got such a large workforce in a number of different locations, and Mango's just brought everybody together. One of the biggest comments I've heard is. 'I feel like the business got smaller because I can contact more people, and I've got friends that I didn't even know existed before.' It has been absolutely transformational for us.
-Jo Mackie, Customer & People Director, Superdrug
Solution: Simplified Company Communication
MangoApps' integrated employee directory ensures that every person in an organization has access to updated information on all of their colleagues, built right into the same platform where they communicate and collaborate.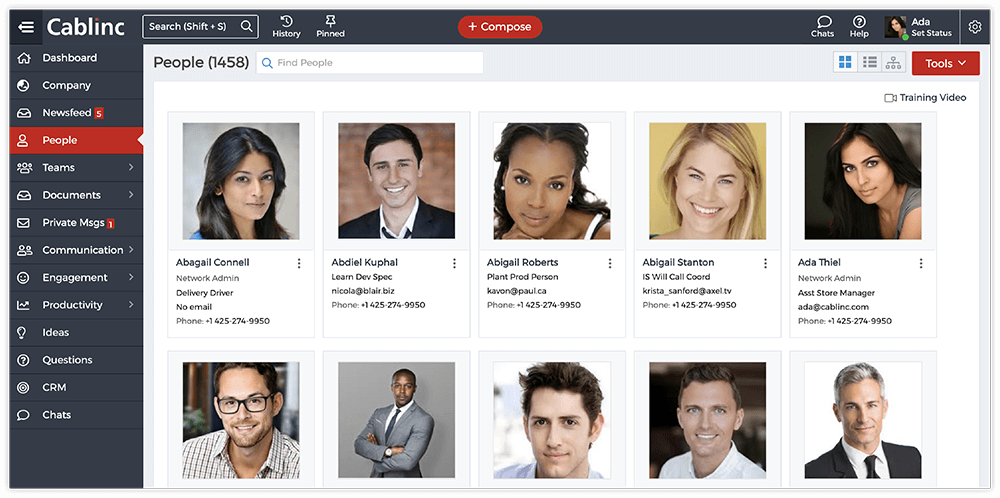 Information can be synced from LDAP and similar systems, as well as updated manually, and our rich profiles on each person make it easy to glean a great deal of information in seconds. The end result is that everyone is better-connected, and can create new avenues of potential by connecting with people they might not otherwise have even known about.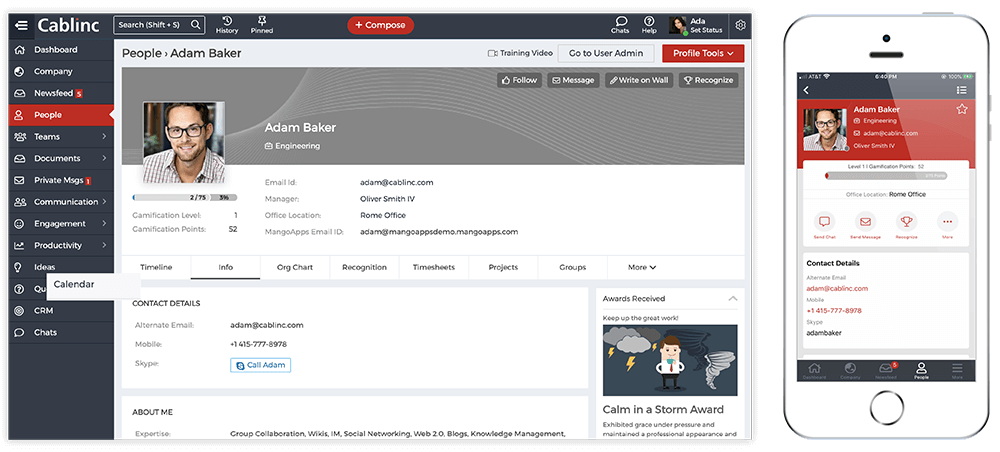 Employee directories are also mobile-friendly, helping workers access information on the go, save contact details, make phone calls, and pull up addresses instantly. Our advanced search functionality lets you filter your peers by name, job title, location, and many other traits, including any custom industry-specific fields that you choose to add at the company level.
How To Set Up Employee Directories:
1

Employee directories keep employees connected and in touch with each other. To utilize employee directories, first, make sure that the people module is enabled on the platform.

2

Once the module is activated, MangoApps will automatically incorporate all active users into the employee directory, using the information provided in their employee profile.

3

To access employee directories, select the people icon on the left navigation bar. You can then see employees, access the org chart, or select an individual to see their detailed employee profile.
Bring your frontline and office teams together on one common platform
It has never been this easy to create the perfect employee experience for your deskless and deskbound workers. Contact us to discuss requirements, pricing, rollout and support. Get your free demo today!