Built-in Security Features
We help keep your data secure and your organization compliant with built-in security features.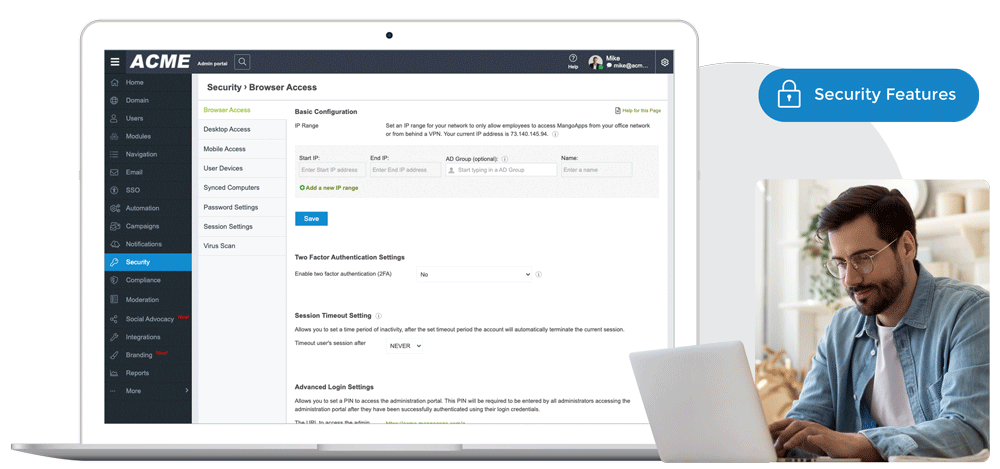 We had an audit last July and received some queries to reinforce security measures. It's nice for us to have a platform where we don't have to deal with the technical stuff. We don't have the skills for that. It's very easy to trust the MangoApps team and let them take care of it for us.
- Guillaume Sourd, IT ERP Specialist, Ekspert
Universal Login Provider
Modern Identity Management (SSO) allows you to authenticate users to all 3rd party cloud,
and on-premise company applications.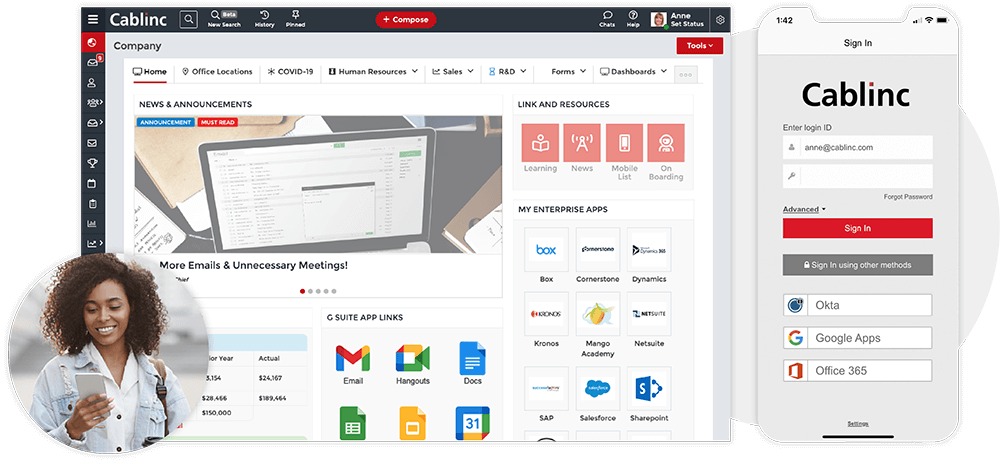 Audit Logs
Keep track and log all admin-made changes. Actions like export, activations, deactivations, deletions, and more can be tracked in the audit log.
Custom Admin Roles
Custom admin roles make it easy to split duties and keep everything organized. Create custom admin roles to give specific users access to the admin portal for the administration of modules and features.
Remote Device Management
Securely offboard employees by automatically deactivating mobile/desktop devices when an employee departs your organization. Devices can be wiped out, disabled, and retired in bulk actions.
Recover Deleted Content
Network and user-level trash cans allow for the recovery of deleted content without IT intervention. After a predetermined period of time, any content that resides in a trash can is permanently deleted.
eDiscovery
& Legal Hold
Audit-ready logs of content, conversations, and actions can be generated in the event of a legal hold.