Integrate Existing Schedules
Sync files across devices and platforms with a standalone, robust client for both PC & Mac.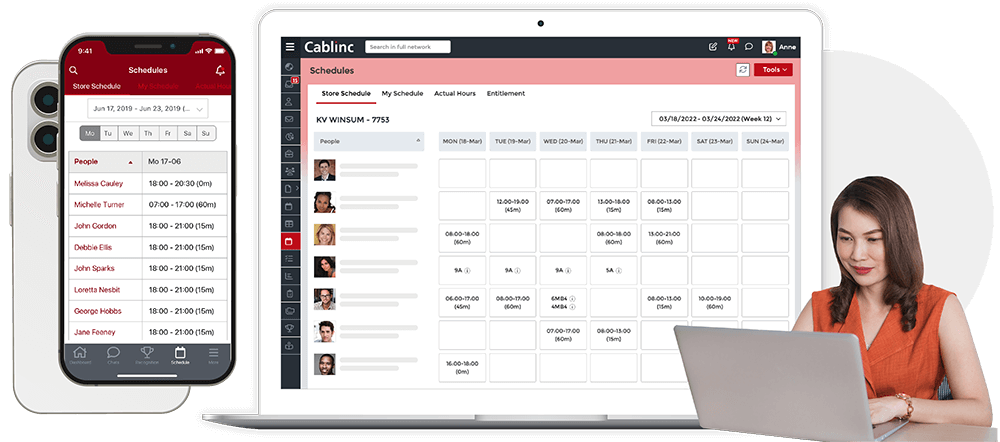 Quickly Sync Information
Employers can continue to use their existing scheduling system and automatically sync updates and changes right into MangoApps. This allows employees to see updates and changes as they occur.
Access From Anywhere
Employees can access MangoApps' Schedule Connector from any mobile device, ensuring the information is up to date and accurate.
Convert To PDFs
Schedules can be quickly generated into a PDF for employees to print out, save, or share.
Every employee, 24/7, on their mobile devices, on their way to the store, can actually look at their schedule to make sure they know what the plan for that day is like. And that is the absolute number one for our employees.
- Jan Carel Uylenberg, HR Director, A.S. Watson Benelux
How Our Customers Use Schedule Connector
Identify Hours Worked
Help employees to view their own actual worked hours
Quickly View Schedules
Provide employees with easy access to current and future schedule information
Improve Operational Efficiency
Improve shift management solutions by allowing employees to view coworker schedules