We Care Deeply About Our Customer's Success
With our customer success program, design services, company branded clients and support services we help you grow and succeed in your business goal.
Turnkey web app branding
Your company app should reflect your brand & culture. MangoApps is designed to ensure it can be customized to match your company identity. Our in-house design team will make MangoApps look and feel like your brand.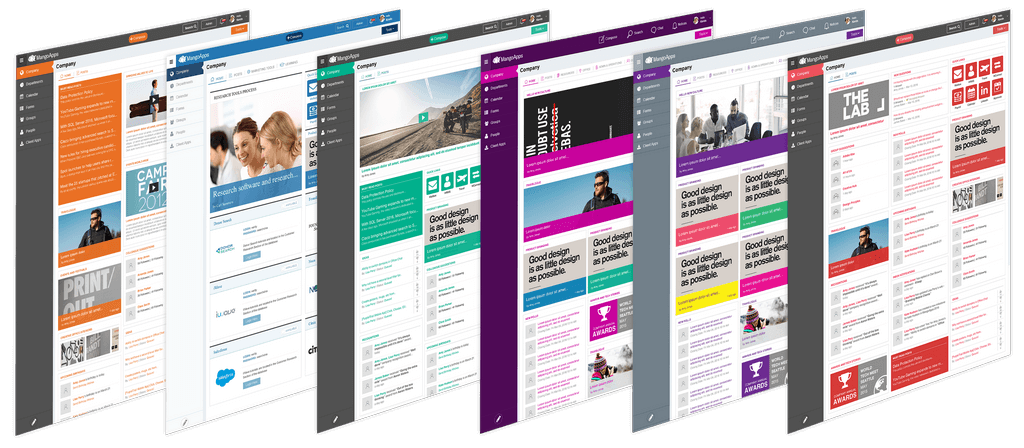 Company branded mobile apps
Just like the web interface, MangoApps native mobile apps can be customized to match your company identity.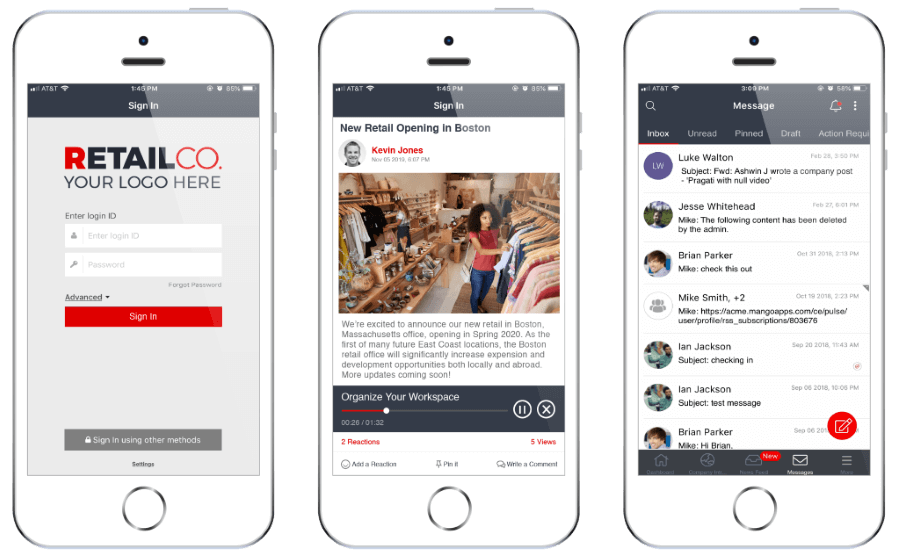 Get setup quickly with our proven step by step process
At MangoApps we pride ourselves on delivering the best service to our clients throughout the entire project process. We provide unlimited administrator training, system set-up, and support to all MangoApps customers. We know that learning how to use, administer and customize your MangoApps implementation is the key to your success.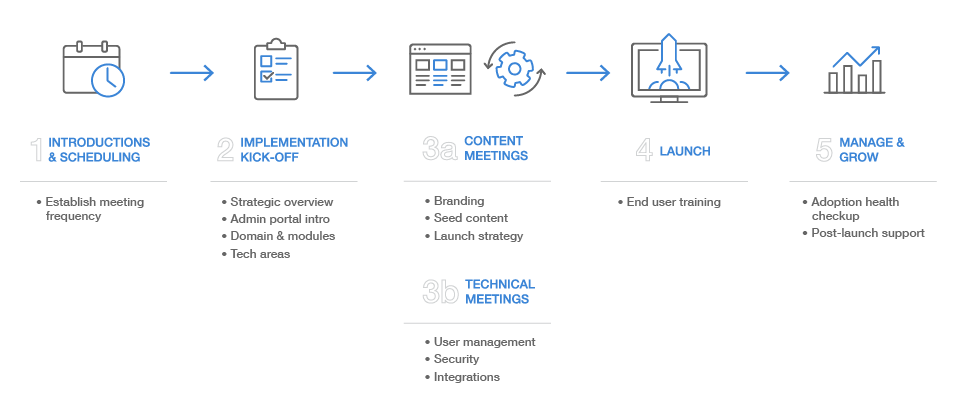 In-house MangoApps experts provide all support and training. Once you are setup, and on your way, we are always around to keep things running smoothly and to make sure it continues to be a success.
Custom development to make sure MangoApps meets all your needs
Out-of-the box, MangoApps will likely meet 90+% of your digital hub requirements. As company culture and day-to-day processes are unique, there is always something that we don't quite have yet. We understand and appreciate those needs. That is why we have designed both the MangoApps platform and our processes in a way that adding custom customer needs is part of our normal deployment process.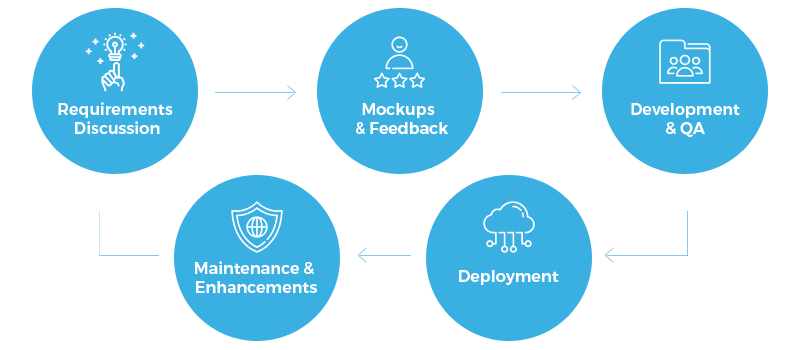 From integrations with other enterprise systems to adding new custom capabilities, let us know what customizations you have in mind and we would be happy to discuss.
Support and free upgrades
We genuinely value every client relationship and work hard to provide an exceptional experience. Customer service is our highest commitment, and to honor this commitment we provide each enterprise customer with their own support team for easy communication and ongoing assistance.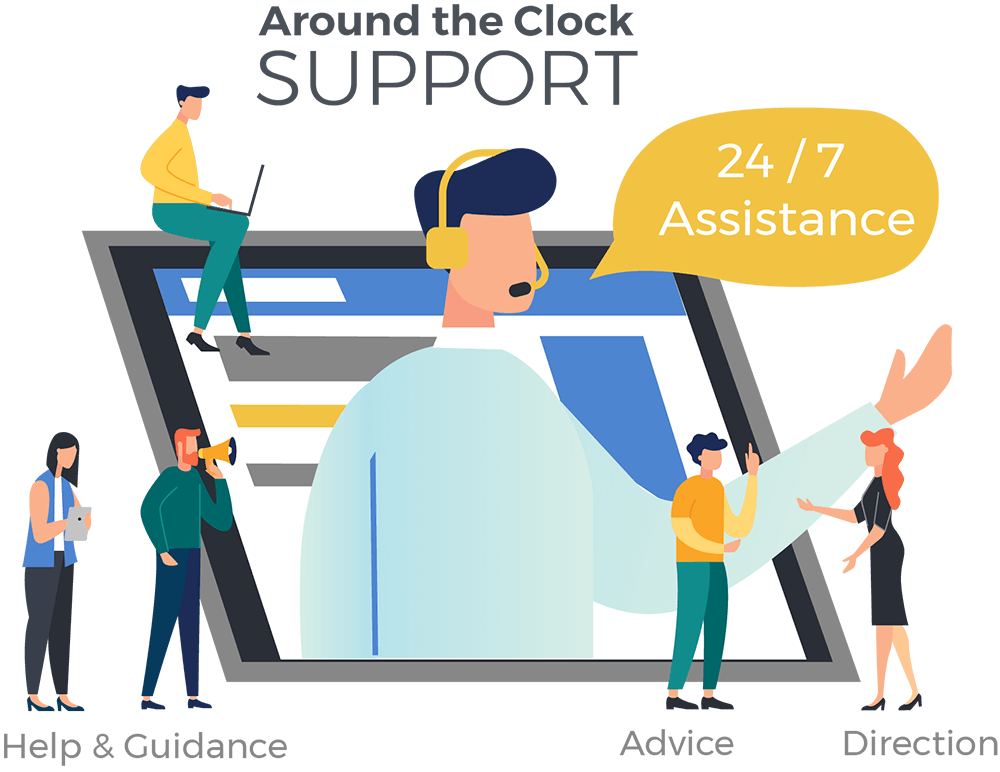 MangoApps works with organizations from all over the world, so we're all over the world too. To provide customers with the best possible care, we have offices in multiple time zones, helping us serve you around the clock.