Enterprise-Ready Features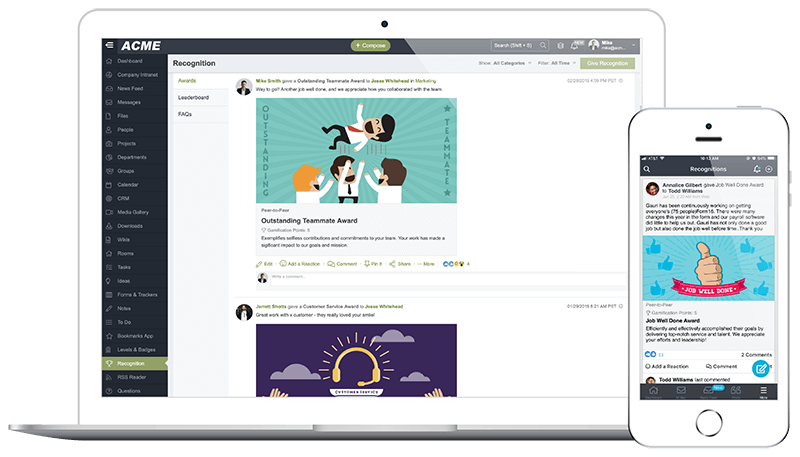 Over the last 10+ years, we have carefully added features that satisfy the needs of even the largest enterprises. A partial list is included below. The best way to see all the capabilities of is to let us walk you through them.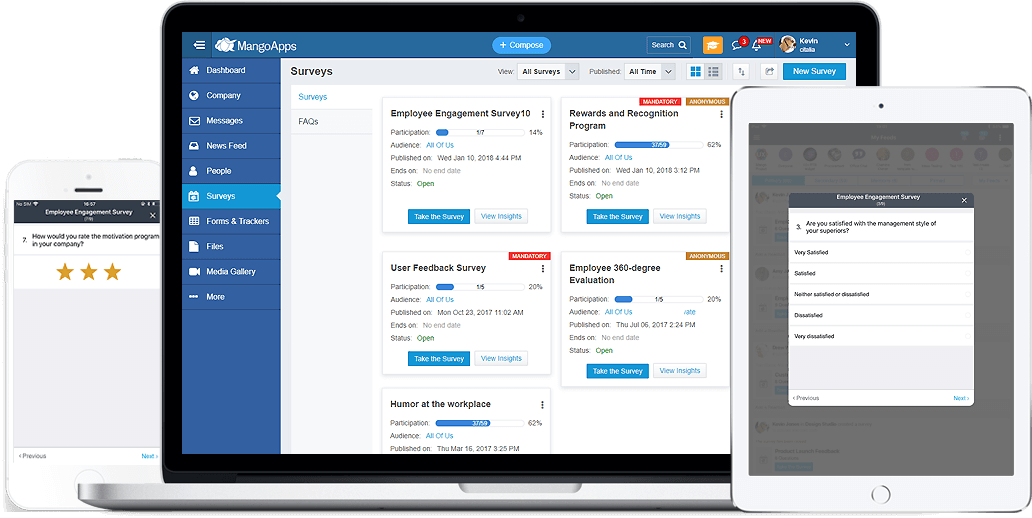 Collect Meaningful Insights with Powerful Surveys
Build a better workplace with employee and HR surveys. Measure job satisfaction, evaluate performance, and get crucial feedback from employees.
Create a Fun Company Culture
Quizzes enable an organization to design any set of questions allowing them to test employees' knowledge, conduct competitions, and drive fun employee learning through the company. Since users are already engaged in the platform, getting all or specific people/teams to participate is quick, safe, and easy without the need for a 3rd party site or getting lost in your employee's spam.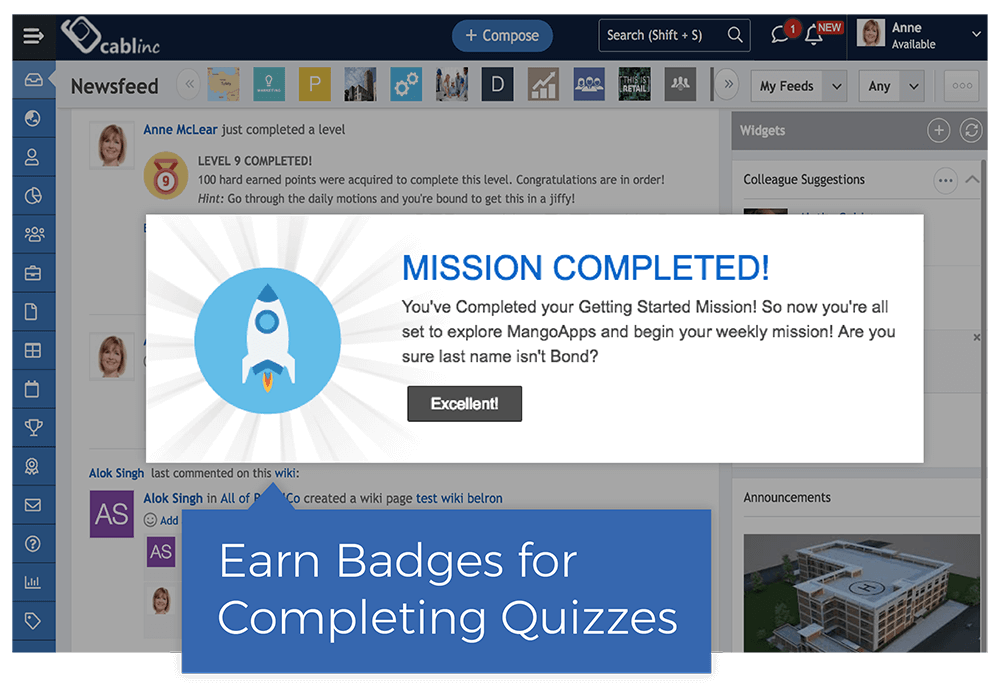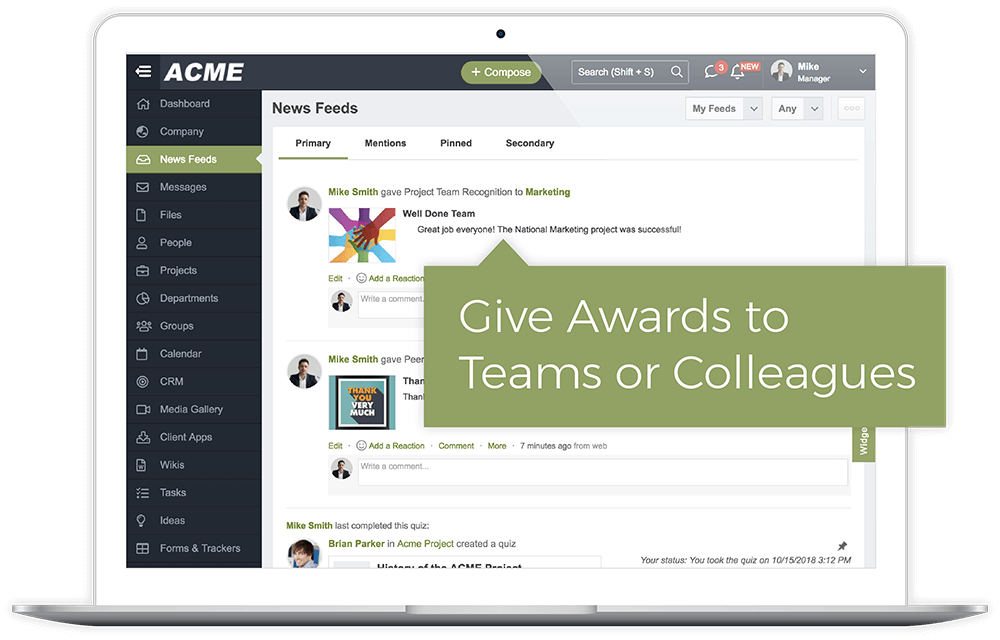 Recognize top performers, influencers and contributors
MangoApps makes it easy to recognize employees for exceptional achievements and special events. Admins can upload custom images for employee recognition, birthday reminders and office fun, specific to their company culture.
Spread office cheer and positive culture by creating more reason for interaction
Creating and fostering a healthy company culture is paramount to the happiness of employees and success of the company. With greetings, colleagues are given the opportunity to interact and send best wishes to each other to celebrate birthdays, anniversaries, well wishes, congratulations, and more.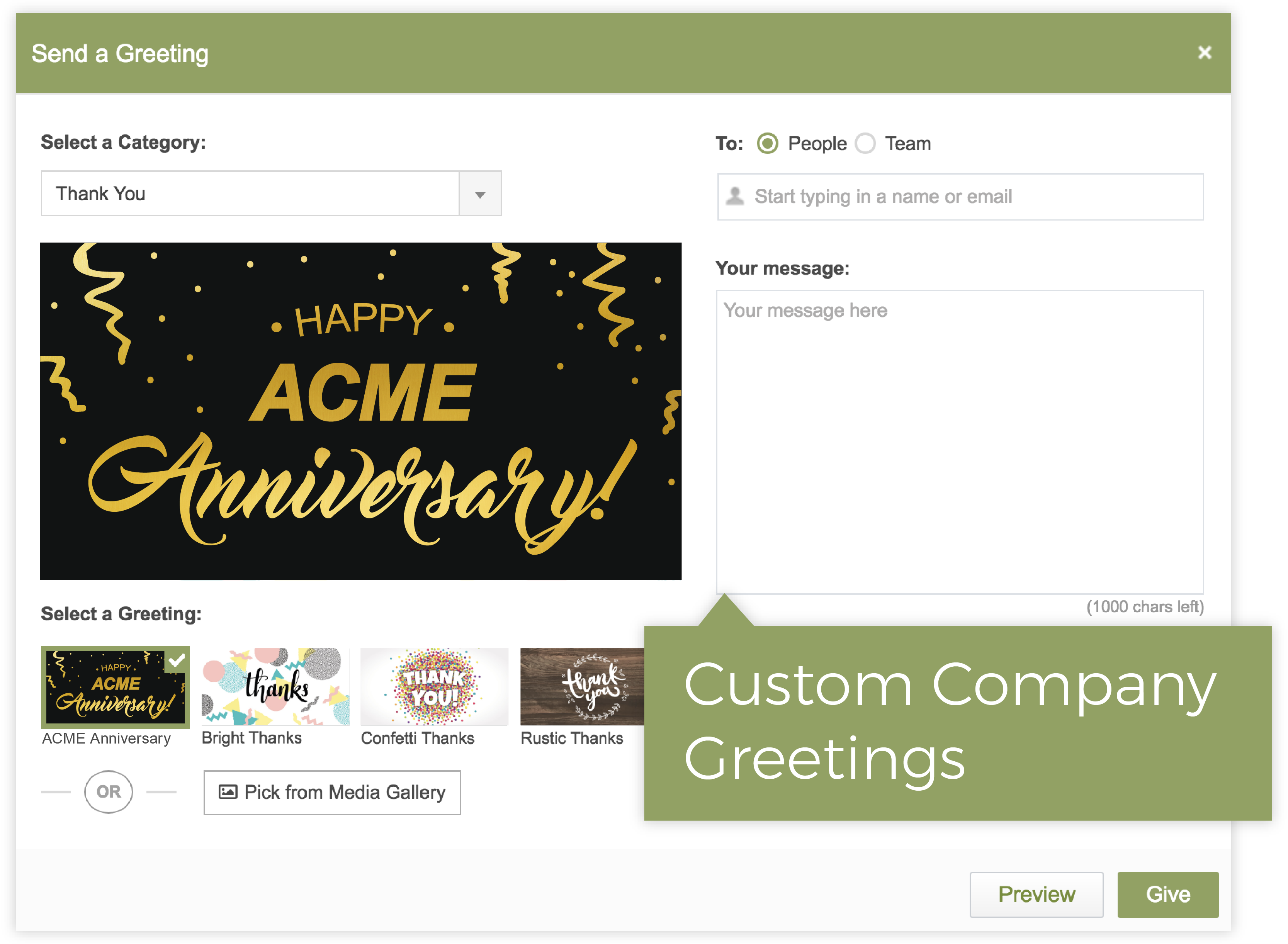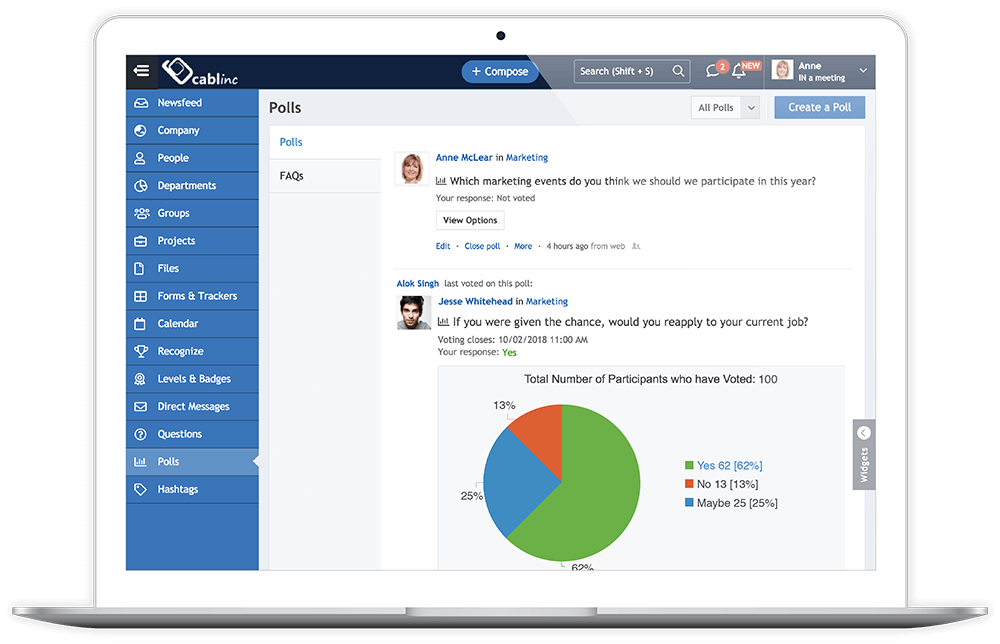 Gauge employee interest on topics and ideas and make critical informed decisions
Targeted polls make it easy to determine who should be invited and what access they have, while finding relevant information without ever leaving the MangoApps environment.
Enterprise gamification designed to keep employees engaged
Points are allocated for activities a user performs across the domain. Receiving points also depends on key attributes such as frequency of participation, contribution type, contribution to projects, etc. The points create a sense of progression for the user, adding to the gamification and engagement strategy.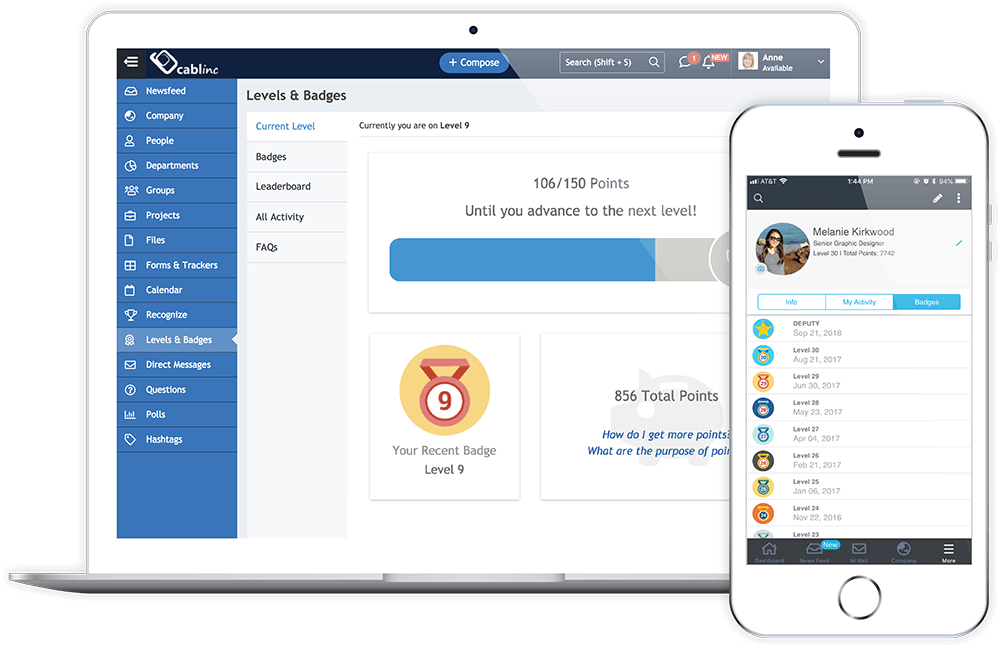 Extensible, Secure, Easy to Deploy and Maintain
As Mango Pulse is built on the world's most powerful employee platform, you automatically benefit from 10+ years of carefully crafted capabilities that are part of the MangoApps platform.
Almost all single sign-on options
Advanced security controls
Data compliance and retention controls
Cloud and on-premise deployment options
Extensive open APIs for custom integrations
Reliable and infinitely scalable design
Instantly add other MangoApps applications as you need them