Why Modernize Your Intranet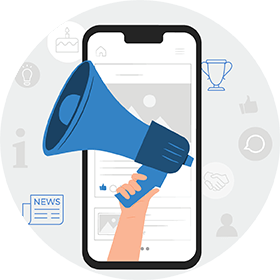 Increase company-wide alignment & awareness
Majority of the workers feel they are missing out on information. Reach every employee with the information they need to succeed.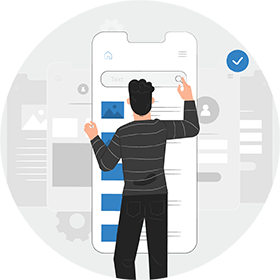 Increase efficiency & productivity at all levels
Bring all of your tools and information in one centralized hub to improve employee experience and save valuable time spent searching everyday.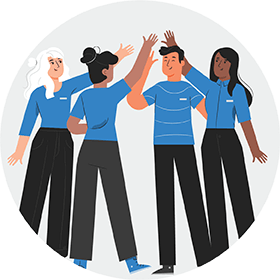 Build a culture of trust & self-service
Empower employees to embody your company values and establish a continuous dialogue of feedback, ideas, and insights.
The Ultimate Dashboard
Each user sees their job-critical tools and news, front and center. No irrelevant updates.
User-friendly Experience
Modern and intuitive, so every employee can jump right in and contribute to the company brain.
Easy Deployment
MangoApps adapts to your workflow with quick, seamless deployment. No headache, we promise.
Unparalleled Organization
Department spaces keep teams organized and friendly, and show project status at a glance.
Smart Search Features
Quickly locate key information and find matching documents with powerful predictive search.
Trusted Security
Our robust, enterprise-level security will meet your needs, whether you're a fledgling enterprise or a massive government contractor.
MangoApps Use Cases
Learn about some of the ways companies and organizations of all sizes and industries use MangoApps.
View all Use Cases
Distributing High-Level Updates
Information Organization & Sharing
Resources & Knowledge Management
Employee Engagement & Well-being
Integrated HR & IT Service Delivery
Hub for Office & Deskless Employees
Full branding and style for your Intranet
MangoApps is highly customizable. This means you can give it whatever identity you like. As part of your setup, we take care of web branding and style for you.
Schedule a demo with our sales team to see live examples as well as receive the Mango Book with other examples and casestudies.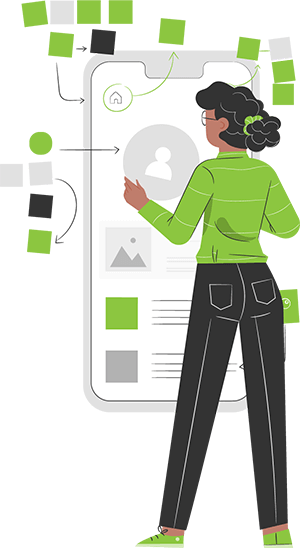 How Our Intranet Platform is Different
Our modern intranet feature set, modular approach, and pricing give you an easy way to meet your employees where they are, with a unified employee experience.
Over a decade of working with our customers has enabled us to build a deep, wide platform that can deliver nuanced solutions to a wide variety of common problems, and scale with your needs in a way that makes sense.
Learn More
Modern Intranet related resources to help you make an informed decision
Get Started
It has never been this easy to create the perfect company intranet. Contact us to discuss requirements, pricing, free trial, rollout and support.