Share Status, Thoughts, And Ideas
Team messages allow users to share updates or create quick discussion around thoughts or ideas.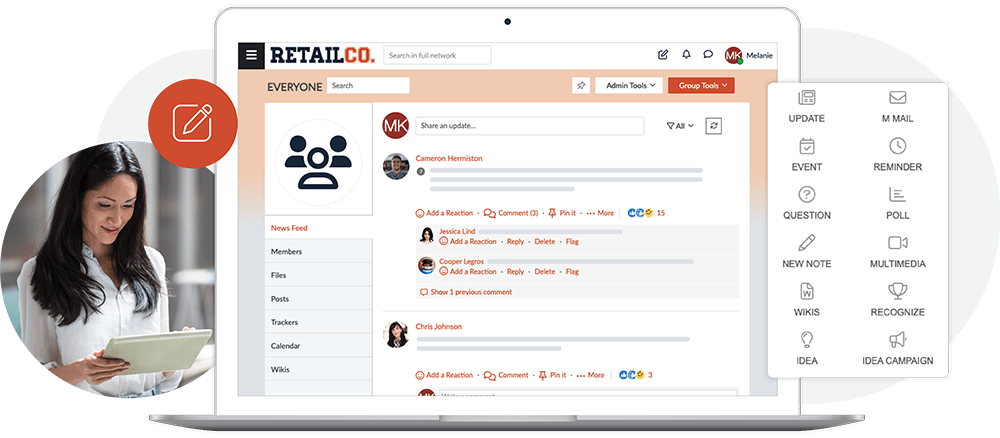 Pin for Quick Access
As users contribute more, pinning the most important posts makes it easier for anyone to access or refer to the topic again in the future.
Ask a Question,
Do a Poll, or Run a Survey
Updates are a great way to get answers to questions when a user doesn't know which group to ask. Executives can conduct a quick poll or survey to gain employee feedback.
Add Attachments
Users can attach files, documents, or media to add to the context of their message or encourage specific thought.
Monitor Audience Reach
Users can enable 'read receipt' to know who has viewed their post.
How Our Customers Use Team Messages
Foster Communication
Share ideas, thoughts and updates on any topic with network followers
Break Down Barriers
Break barriers and connect employees across departments
Gather Feedback
Run surveys, polls, and ask questions to gather feedback or ideas
Share Files
Share files and media with a broad audience of followers