Secure File Access For Current
& Former Employees
With the Employee Vault, you can create a space where individual employees can access documents
like pay stubs and tax information, even after they leave the company.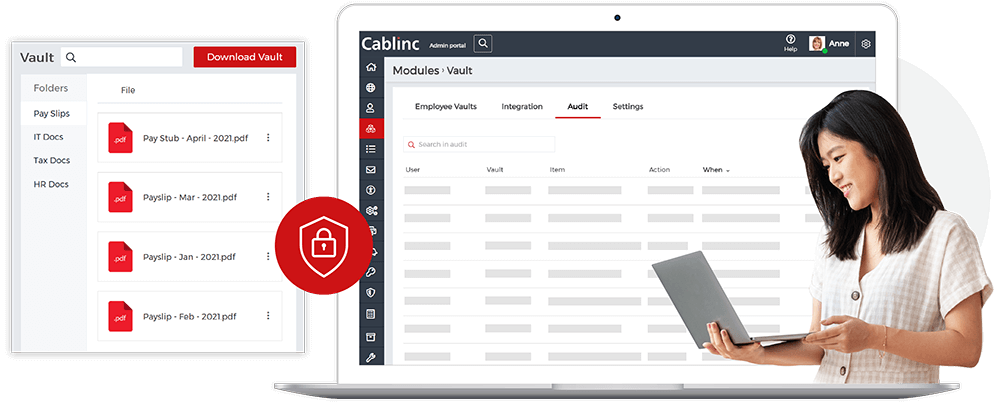 Alumni Access
Former employees retain access to their vault so they can access relevant documents following the end of their employment. Vault settings can be configured to enable/suspend access of former employees to their vault.
Vault Permissions
Create a custom admin role that has vault admin capabilities. Only vault admins have full access to employee vaults. They can add/remove files from the vault, configure 2FA for the vault owner, and much more.
Audit Log
The vault audit log keeps track of all activity - views, downloads, and much more. If the vault owner opens any document/file, it is logged and recorded for quick easy audit trails.
User Lists
Activate or deactivate vaults in bulk with user lists. Filter user lists to get a list of all former employees with an active vault.
How Our Customers Use The Employee Vault
Pay Stubs
Distribute pay stubs to employees in a secure environment
Tax Information
Provide access to tax information for current and former employees
Share Private Documentation
Securely share private documents/resources with individual employees
Automated Distribution
Automate the distribution of sensitive documents to employees (pay stubs, yearly tax documents, etc.)