Email, SMS, and Newsletter Campaigns
Admins can create engagement campaigns with email, newsletter, or SMS. Email and SMS campaigns allow you to send smart personalized messages over email or SMS to a targeted segment of disengaged users. A newsletter campaign utilizes the same targets, with the ability to attach multiple existing posts, highlighting more than one message or announcement to specified users.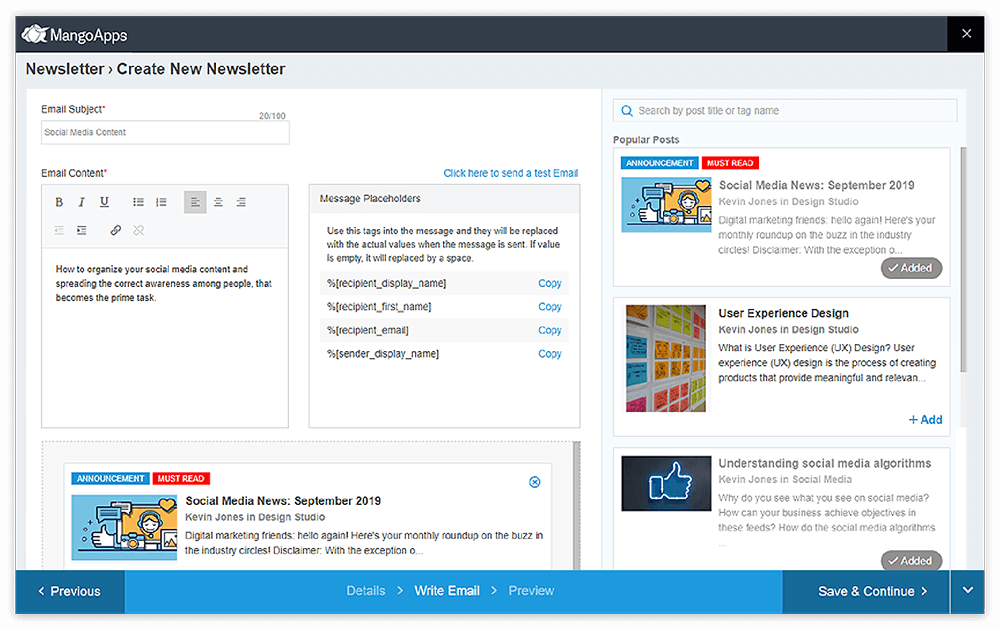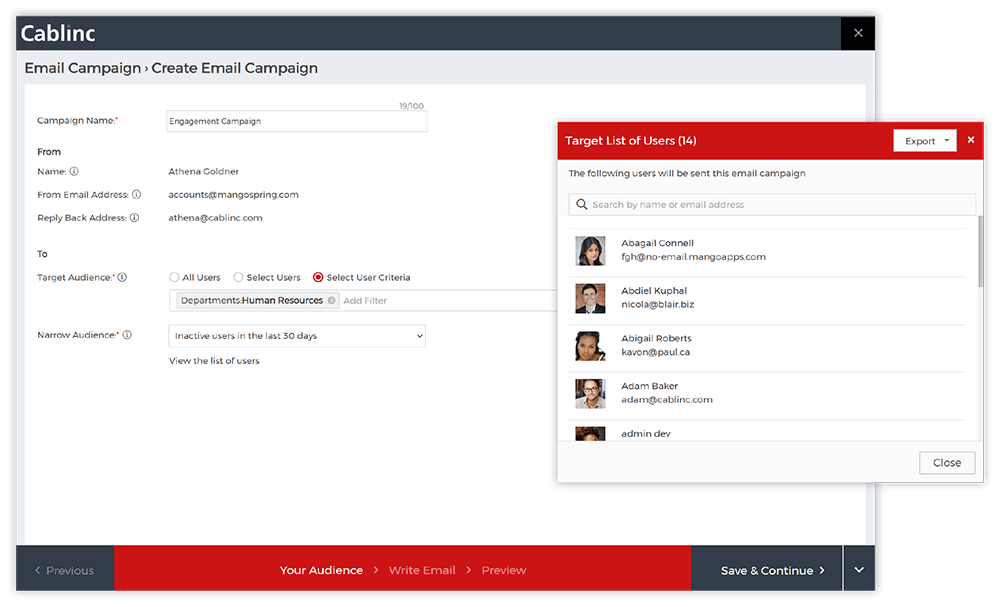 Target and Narrow The Audience
Selecting an audience is easy by utilizing filters to navigate and narrow the company by organization, location, department, join dates, and levels of inactivity on the platform. Engagement campaigns will only reach network users and skip guest users in any group or project.
Gain Insights and Boost a Campaign
View rich engagement campaign performance results and measure reach. Reporting allows admins to view a day by day graph of views and data around opens and clicks. This data makes it an easy determination to boost a campaign as needed to further its reach to the audience who has not yet opened/read the email or SMS.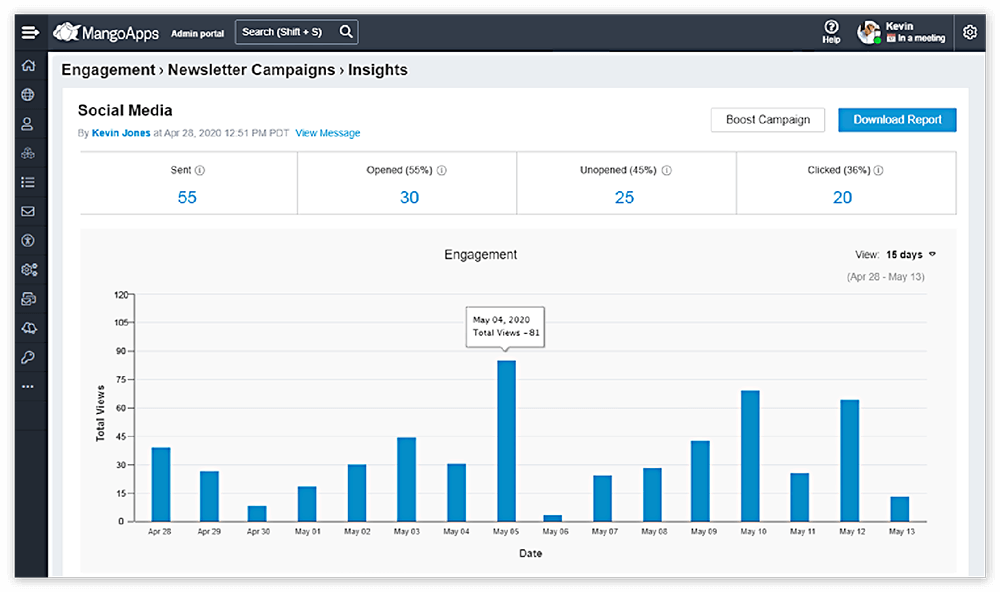 How Our Customers Use Engagement Campaigns
1

Target and reach network users who are inactive or disengaged

2

Send a newsletter to inactive users as a rollup of important posts and announcements

3

Get users to login and increase intranet adoption

4

Improve the company culture by encouraging community engagement
Bring your frontline and office teams together on one common platform
It has never been this easy to create the perfect employee experience for your deskless and deskbound workers. Contact us to discuss requirements, pricing, rollout and support. Get your free demo today!