Mobile Intranet
Ready-to-go intranet for businesses. Simple, smart and beautiful.
Mobile information hub for your workforce
MangoApps for mobile intranet has the same dashboard for non-desk employees as the ones who are in front of their PC. The dashboard provides a smart and very easy to use information layer that connects multiple sources of news and information across the company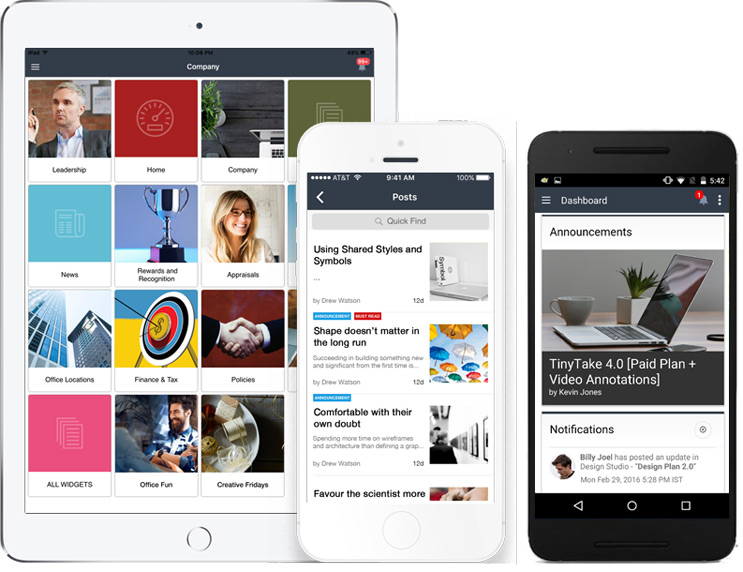 Mobile employee gets access to departments, groups and more
MangoApps brings team collaboration modules and features for employees on the go.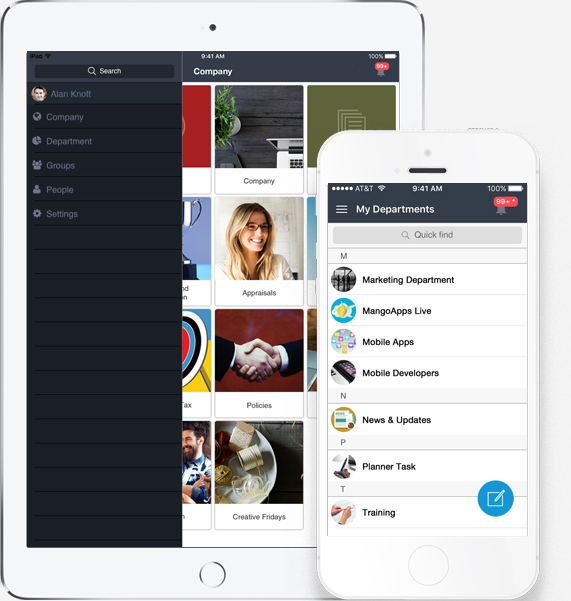 Your department on mobile
Reach all employees and not just information workers in your department with updates, polls and questions. Feeds, post, pages, files and more of your department are accessible, no matter where you are.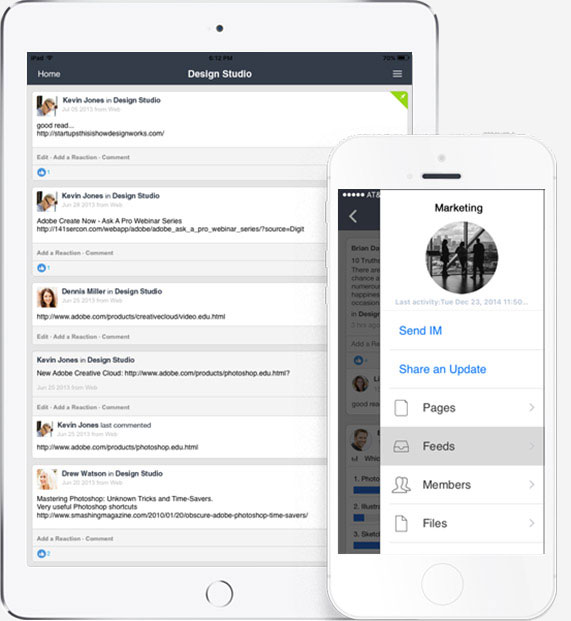 Groups keep the non-desk employees connected with their desktop co-workers in the company
Give your production, warehouse, or back-office workers a place to discuss, gather feedback, share files. This is key for employee engagement and closing the digital communication gap for non-desk employees.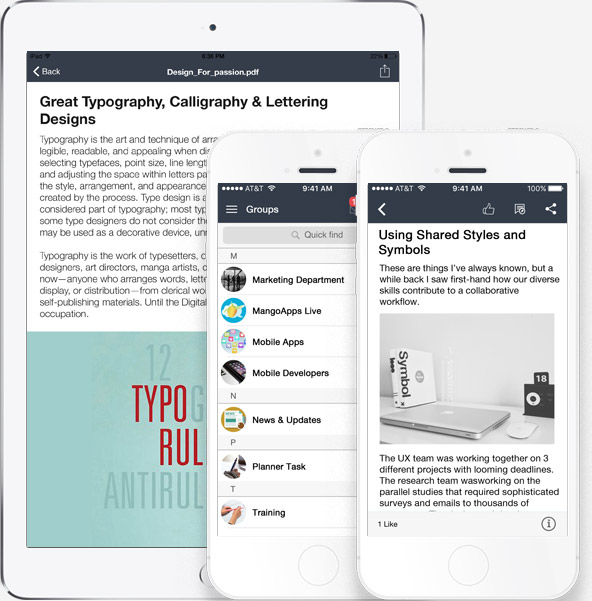 Birthdays, holidays & important dates and more notifications
Get notified of co-workers birthday or an upcoming important date on the mobile so you never miss the connection with rest of the company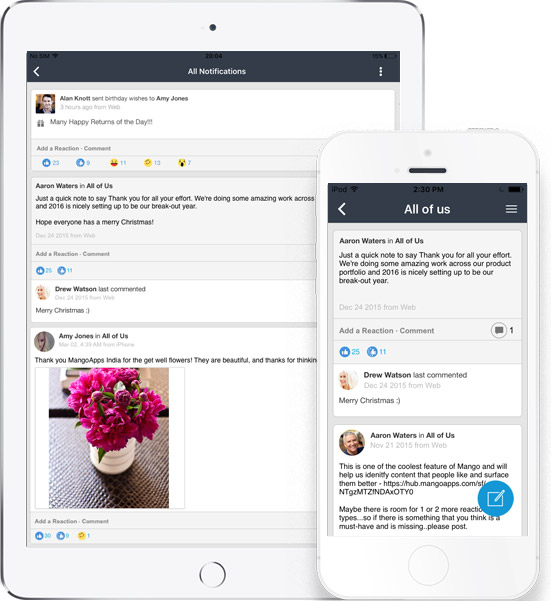 Mobile employee directory of your company
Secure employee directory that helps you find the right people in your company, when you need them most, from wherever you are.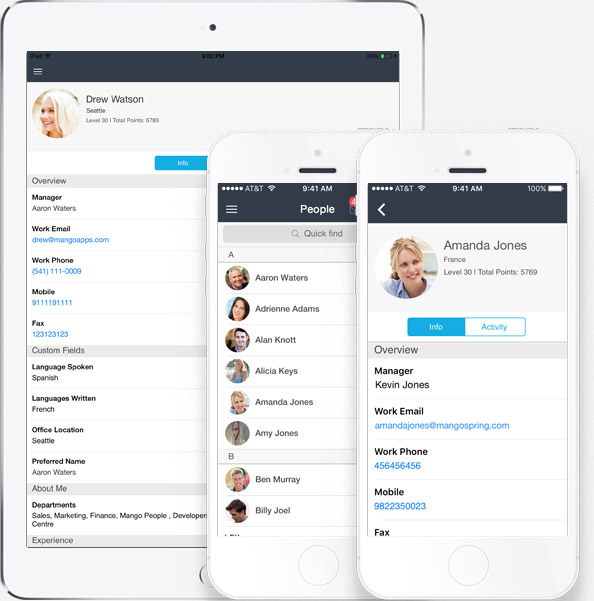 Enabling a highly secure mobile experience
Lost or stolen? No worries, you are still protected. Remotely logout a user and delete MangoApps application data on a lost or stolen device. Further enforce all employees to set a secure PIN and with all communication from any device being encrypted over HTTPS you company confidential information is safe.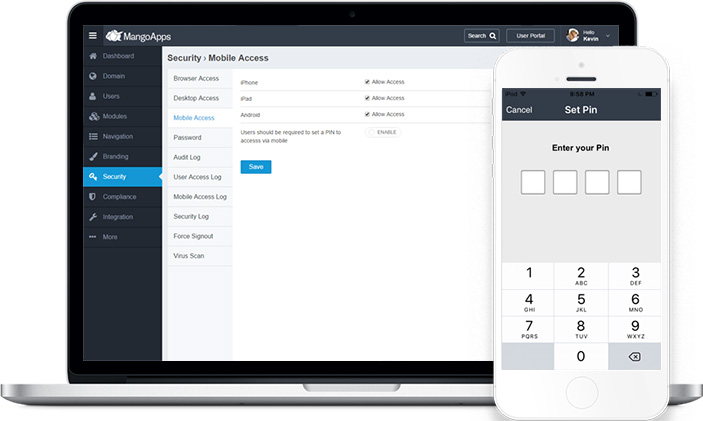 Make it your own with our company branded mobile apps
Like web, you can get your company branded mobile apps on iPad, iPhone and Android. You have the choice to distribute it via the public app store / play store or register for apple's enterprise developer program and then you can distribute the apps via an internal channel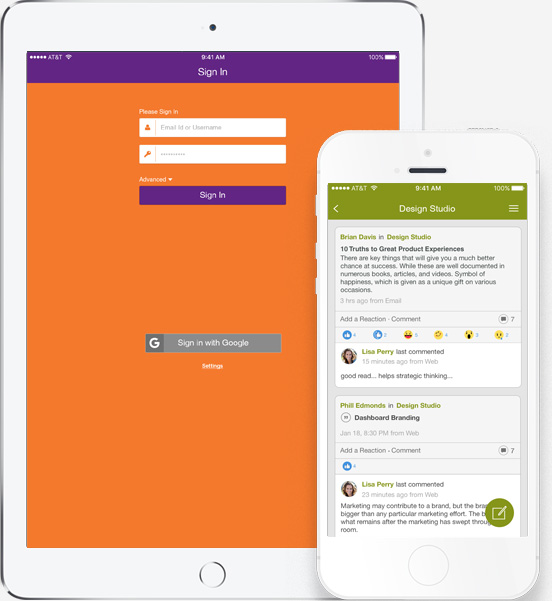 Push notifications & settings as per your working style
Higher control on how to be notified on mobile helps the non-desk employees to be served well via MangoApps for mobile apps