Company Calendar
Discover and manage events, trainings, meetings across your whole organization
Keep events and people in sync
Start events inside your MangoApps and invite people to them - whether they're in your MangoApps or not. we'll handle the RSVP. You can sync your MangoApps calendar as an attendee with Outlook, Google or iCal. This is a great way to share events like a sales demo, without doing the work twice and set timely reminders the way you do today.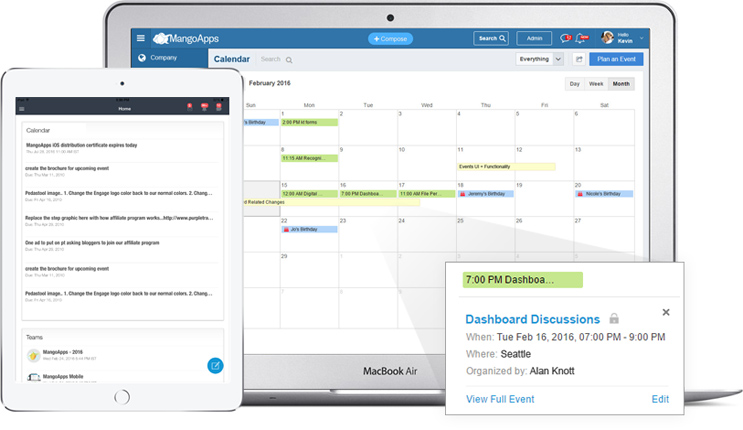 View your calendar by month, week or day, and adapt your calendar to fit your working view. Colour coding allows for at-a-glance identification of event types.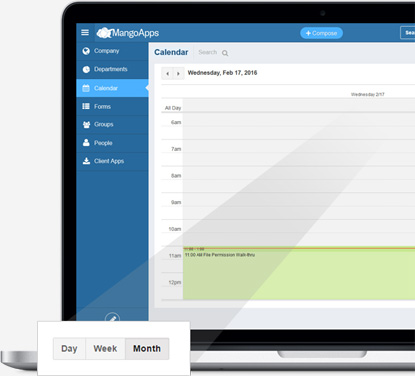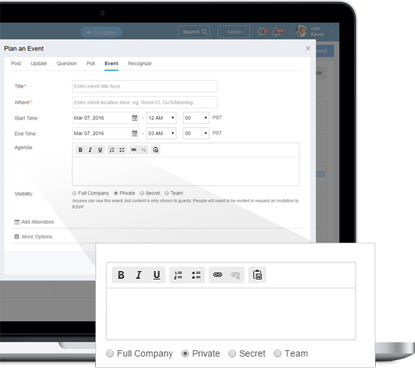 Plan a new meeting, specify agenda, category and decide the appropriate visibility on the calendar
Plan all events and meetings with MangoApps calendar and make your intranet the go-to place to discover them across your whole organization. Categorize events for better at-a-glance views.
Effortless events, trainings and meetings management
MangoApps calendar allows you to manage your company-wide events meetings, trainings via a single interface of your intranet. Set events as public (a.k.a. open attendance) or private/secret (invitation-only) or team event (a.k.a. particular department or group members only), invite external users who aren't on MangoApps, manage RSVP, setup a 2-way communication channel with comments and huddle.

Events can be integrated with GoToMeeting and Join.Me services for quick inter-office team huddles.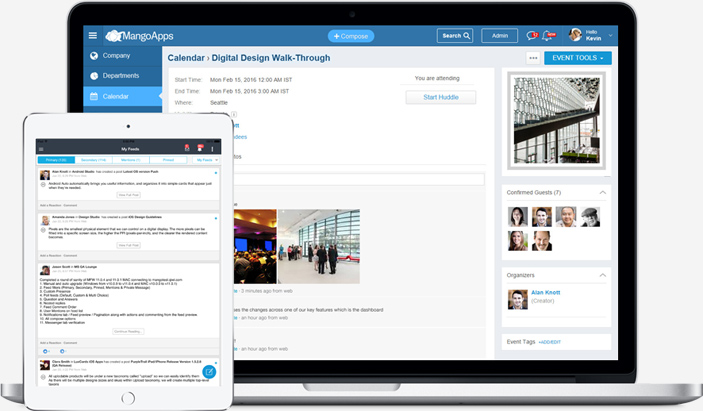 Tools to make calendar more productive and social
Filter events by categories (e.g., location), export event guest list in CSV, keep your minutes with the meeting in comments, @mention coworkers in comments to alert them, add events directly to personal calendars with iCal, Outlook and Google and more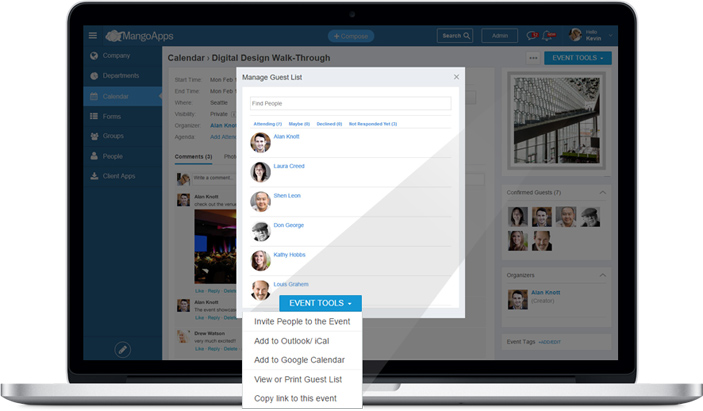 Administration control over who can create & manage events in the organization
Great controls over who can create events on the company calendar to align with how your company plans and schedules things on the calendar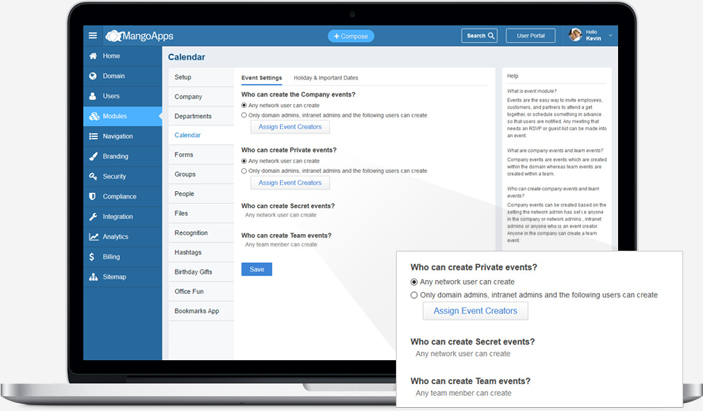 Add holidays and important dates to the company calendar making it the single place to get this information from
Admins can setup the company calendar for the full year with company holidays and other important dates. Employees are automatically notified a day before the date and don't miss it