Dashboard
A Home For Key Resources & Tools
Employees can choose their own widgets, so their dashboard is useful and relevant to their position.
Learn More >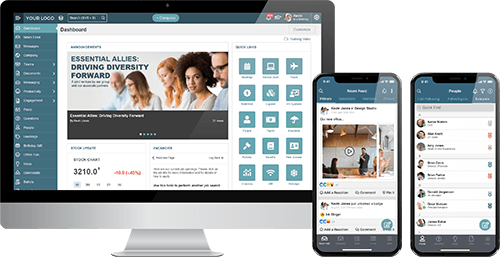 Newsfeed
Never Miss Out On Important
Information Again
Inform and engage your employees with detailed posts and real-time updates, creating a central source for company and team updates.
Learn More >
Groups
Organize Your Employees Based
On Company Needs
Create separate spaces that help teams focus on projects and share resources, so information stays organized and projects get completed.
Learn More >
Inbox
Communication Free Of Distractions
Private messaging creates a focused space for internal communication without the clutter of an email inbox.
Learn More >
Security & Certifications
Protection That Safeguards Your Operations
Prioritize data protection and security needs so your bank is always audit-ready and operates stress-free.
Learn More >
Project Workspaces
Collaboration Without Any Boundaries
Consistently meet KPIs and business objectives with feature-rich project spaces where teams can collaborate.
Learn More >
File Sharing
Unlimited Information Sharing Possibilities
Attach, share, and view files right on the platform, with permissions, collaborative editing of documents, and modern search capabilities
Learn More >
Trackers & Workflows
Organization Every Bank Needs
Quickly visualize data in an organized tracker to stay on task with projects and client needs.
Learn More >
SSO
Secure and Simplified Access
SSO delivers a perfect balance between security and usability with a centralized area for all your external resources available with a single login.
Learn More >
MangoApps Groups & Teams is such a great functionality for keeping things relevant, targeted, and restricting certain files and information within these segments. I think that's really important to maintain security within your company.
- Cheryl Olson, Head of People & Culture, Great Western Bank
Break free from legacy systems and move forward faster with MangoApps.
A unified employee experience saves employees time, improves workplace efficiency and agility.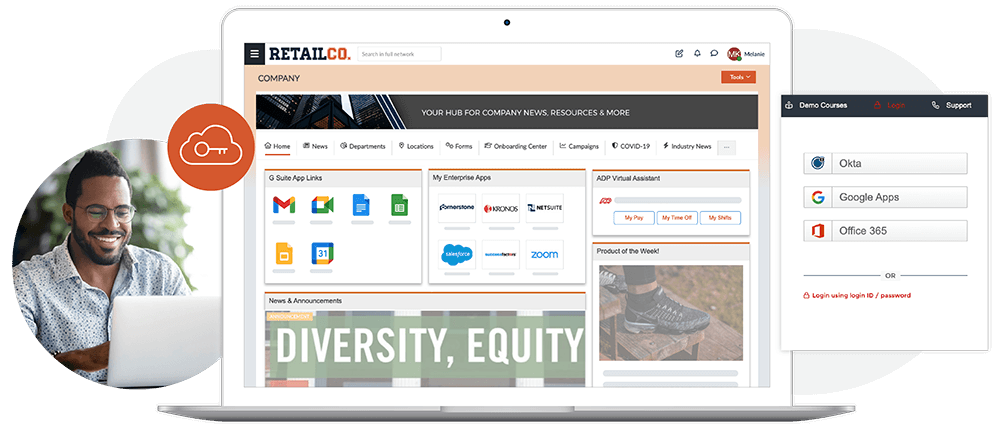 Talk to a product expert to learn more