Bring frontline & office teams together on one platform
MangoApps is designed to help companies in traditional industries centralize information, processes & tools in one digital hub.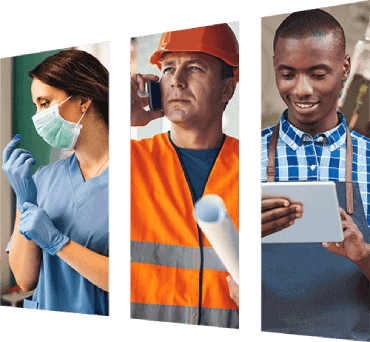 Connecting and empowering frontline workers
Frontline employees are the foundation of every successful organization. Rather than working in an office or a corporate environment, frontline employees are in the action, and on the literal front lines of their industry. Frontline workers make up 70% of the world's workforce and are the retail staff, hospitality crews, health care clinicians, machinist, and many other employees, that directly impact customer care and product success.