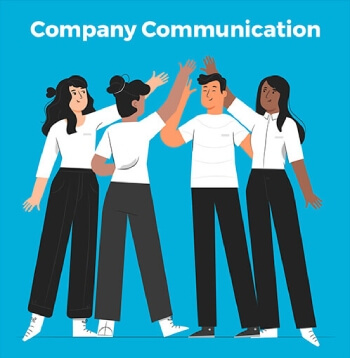 Learn how MangoApps can improve team communications, make your company content more engaging, and build a framework for effective collaboration.
Save countless hours by organizing company information with a modern, logical flow that is intuitive for employees.
Make sure individuals have a way to share the knowledge they gain on the job, so that everyone can build off each other's successes and learn from each other's failures.
Learn to improve employee engagement and happiness by making your team feel welcomed, valued, and heard.
The more opportunities your employees have to learn, the stronger they will be. Learn to create and make the most of mentoring and training programs with MangoApps.
Learn how small digital efforts can turn your local team into an active, welcoming community.
Giving employees space for non-work communication can go a long way to improve company culture.
Learn how to use MangoApps to keep your external communications and event participation timely, consistent, and effective.
Learn other uses for MangoApps, like managing IT workflows and enabling mobile access to company information and communication.
Report: 2021 Digital Workspace Data Quadrant
This comprehensive look at the Digital Workspace market is a must-have for anyone looking to make an informed decision in this space. It compiles 204 user reviews of 14 platforms and rates MangoApps #1 overall.