Why Are File and Document Sharing Important?
File and document sharing is the best way for employees to quickly and effectively send news and gather information. With quick and convenient access to work documents, information stays consistent across the company and accidentally duplicated efforts greatly decrease. From regular reference guides to frequently used forms and files, simplified sharing just makes everything easier.
I feel a lot more comfortable sending confidential information to coworkers who need it knowing it'll stay safe in MangoApps.
Difficult Document Management
Document and file-sharing can help keep information organized, but only if you have a strong sharing strategy. Without a successful process in place, employees tend to share files through email, hard copy, or other third-party tools. But these sharing methods also mean creating dozens of different versions of the same document, increasing tool sprawl, creating inconsistencies, and escalating security threats.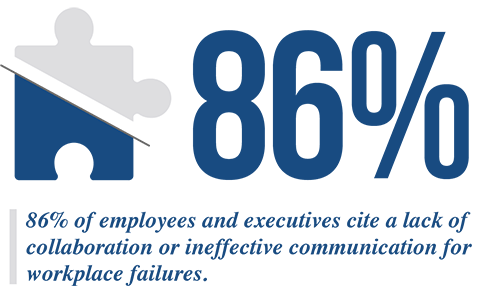 Sharing Files Effectively
With MangoApps, file creating, editing, and sharing are built right into the platform, keeping content centralized and removing the need for extra third-party tools or unsecured sharing methods.  Instead of creating new versions, employees can easily share one master document or file that is always up to date.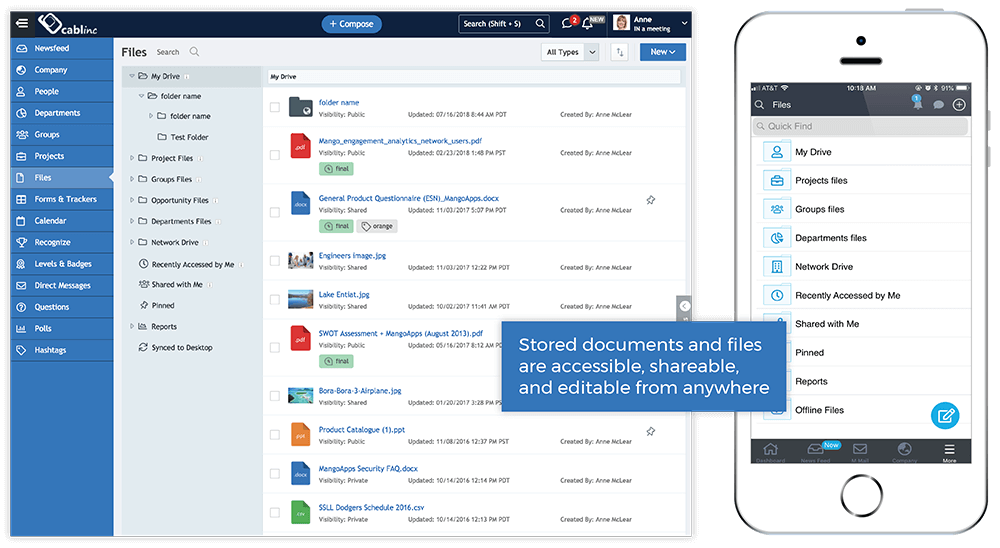 MangoApps is both desktop and mobile compatible, making stored documents and file accessible, shareable, and editable from anywhere. Documents and files are also completely searchable and stored by company, department, group, or project, so everything stays neat and in order.
Documents in MangoApps always stay within the platform as well, removing the risk of leaks or other security concerns. And authors in MangoApps can set even greater safety measures by establishing who can see, edit, or download a file or document.
How To Create A File:
1

Creating files in MangoApps gives users complete freedom over their work.  From joint document authoring to easy accessibility, MangoApps files and documents makes almost anything possible.

2

To create a new file in MangoApps, first ensure the files feature is enabled in your unique platform.

3

You can then access the files area using the 'Files' link on the left hand side.

4

To create a new file, select the 'new' drop down on the upper right side of the files area.

5

From here you can chose to create all kinds of new files directly within MangoApps or even upload new files or organize the existing entries.