Why Are File and Document Sharing Important?
File and document sharing is the best way for employees to send news and gather information. Easy digital access to work documents ensures that information stays consistent across the company, and it becomes far easier to avoid duplication of efforts. From regular reference guides to frequently used forms and files, simplified sharing just makes everything easier.
Problem: Difficult File & Folder Management
The sharing of documents and other files is a must for any business to be successful, but outdated tools make it almost impossible to do efficiently. If a company uses a mix of multiple digital tools, or even worse, a mix of digital and paper files, it can cause a whole host of easily avoidable problems: dozens of versions of the same file floating around, tool sprawl, inconsistency, and confusion. It can even be the cause of security threats.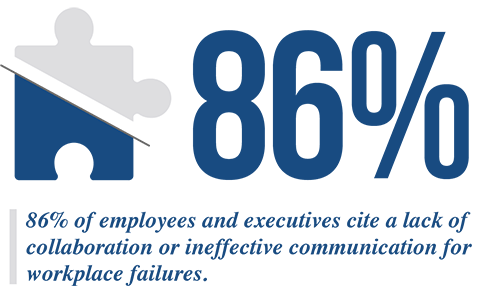 Given the norms of the current era of technology, employees should be able to take it for granted that their employer has a dedicated, organized system of file sharing and management. This is often far from the reality.
I used to save documents in lots of different places and they were never accessible, nor well organized. MangoApps has forced us to structure our documentation much better. It makes us more efficient. We're starting to see sharing and collaboration going on, and once we create something, we can share it with everyone.
-Phil Ward, Market Manager for Data Centers, HUBER+SUHNER
Solution: Sharing Files Effectively
With MangoApps, file creation, editing, and sharing are built right into the platform, keeping content centralized and removing the need for extra third-party tools or unsecured sharing methods. Instead of creating new versions, employees can easily share one master document or file that is always up to date.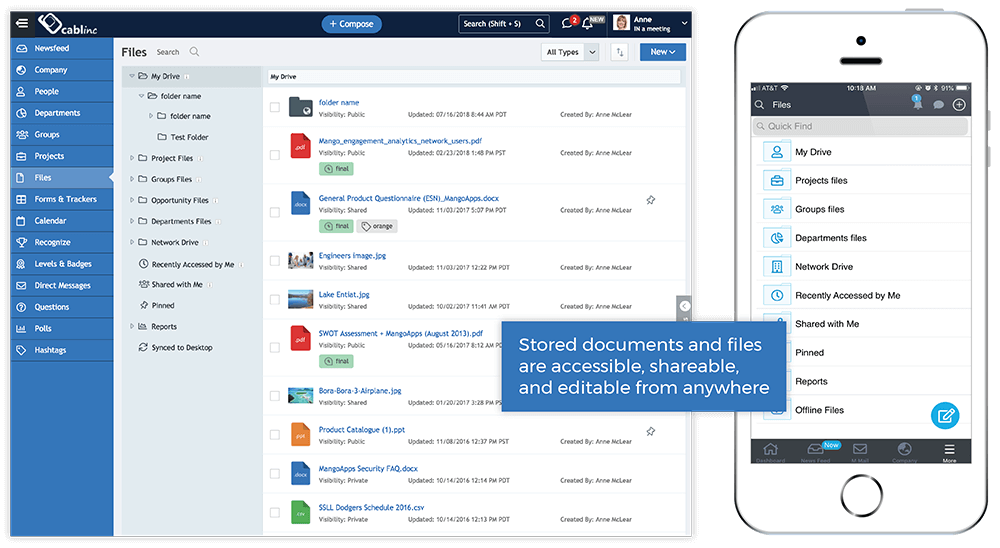 MangoApps is both desktop and mobile compatible, making stored documents and files accessible, shareable, and editable from anywhere. Documents and files are also completely searchable and stored by company, department, group, or project, meaning everything is easy to find and can be kept organized.
Documents in MangoApps always stay within the platform as well, removing the risk of leaks or other security concerns, and file authors have the power to set safety measures by establishing who has permission to see, edit, or download a file or document.
How To Create A File:
1

Creating files in MangoApps gives users complete freedom over their work. From joint document authoring to easy accessibility, MangoApps files and documents make almost anything possible.

2

To create a new file in MangoApps, first ensure the files feature is enabled in your unique platform.

3

You can then access the files area using the 'Files' link on the left hand side.

4

To create a new file, select the 'New' drop down on the upper right side of the files area.

5

From here you can choose to create all kinds of new files directly within MangoApps or even upload new files or organize the existing entries.
Bring your frontline and office teams together on one common platform
It has never been this easy to create the perfect employee experience for your deskless and deskbound workers. Contact us to discuss requirements, pricing, rollout and support. Get your free demo today!