What Is Event Planning and Management?
Event planning consists of the organization and prep work of company events, including internal functions like office parties and external ones like open houses or trade shows.
Regardless of the event, the planning and management team needs an easy way to coordinate all the details, such as sharing documents and delegating tasks.
Planning events in MangoApps isn't like working with email at all. It's more engaging and much easier to see details, plans, and conversations.
Problem: Common Coordination Concerns
Just about every event winds up being more complex than it seems on the surface. There are unforeseen problems, unexpected details, and a variety of tasks that require attention. In many cases, event planning is towards the bottom of a long list of priorities for the employees involved, and without a designated space to track and manage all the work that needs to be done, it's easy for the event to get lost in the shuffle.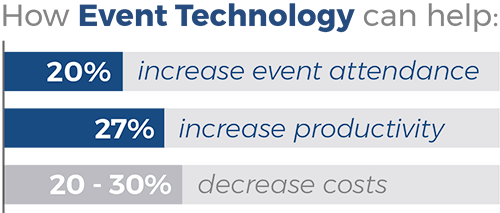 There's all of the logistical details of scheduling, making sure everyone's needs are accommodated, allowing time to set up the space, and keeping track of budget allocation, and that's all before we even get to figuring out who needs to be there, inviting them, and making sure it gets on their calendars, let alone actually keeping everything moving on the day of the event.
As the issues and complexities multiply, events that are planned over email and messy documents are bound to fall apart. There is simply no way for a busy team of people to execute efficiently on this kind of project without a better system of organization.
Solution: A Centralized Work Space
MangoApps project areas make planning events much simpler. Everything is tracked digitally and clearly laid out, and everyone who needs to contribute knows exactly where to find what they need. As problems arise, it's easy to keep everybody up to date and for distributed colleagues to contribute at times convenient for them.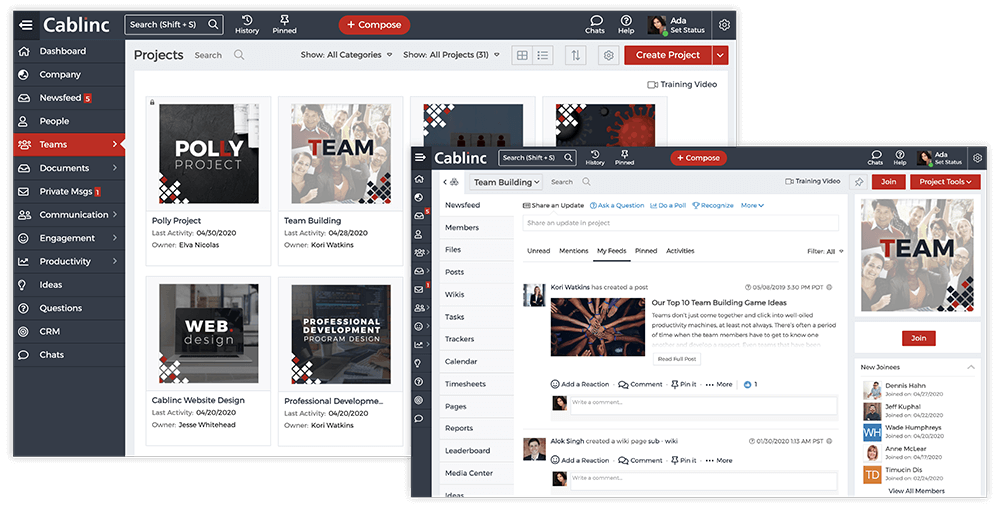 Project spaces are intuitive and visually engaging, so assigning tasks, sharing files, and posting updates can all happen seamlessly.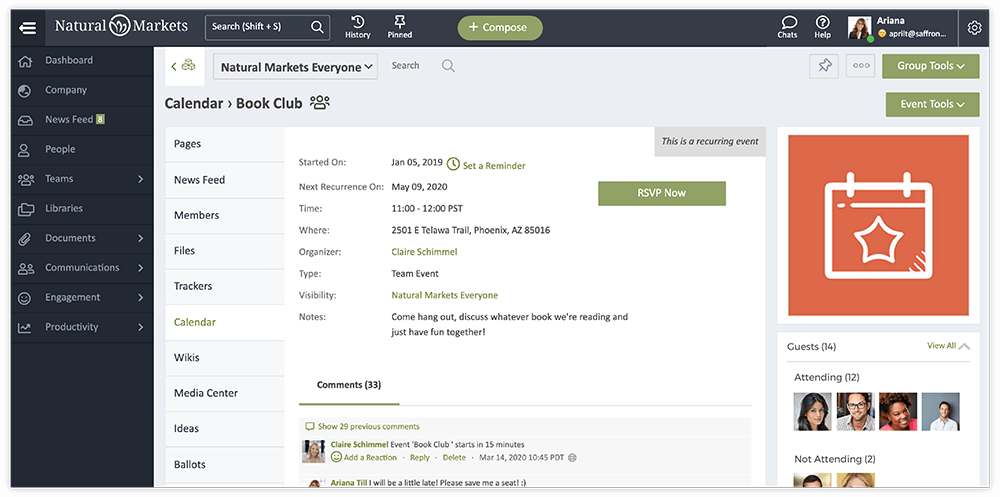 Since MangoApps project spaces are a part of the same platform as communications, it could not be easier to send out invitations and/or put the event on the calendar, ensuring everyone knows all the details well in advance. Event invitation spaces give guests the opportunity to RSVP and ask questions, and it's easy to update changing details and keep everyone informed.
This saves hours of frustration for event planners as dozens of different people start separate email threads to ask the same questions, and keeps them from having to clog everyone's inboxes with follow ups as the details change.
How To Create Projects:
1

Projects are the perfect place to plan events and manage activities. To create a new project, make sure the project module is enabled in your domain, then go to the project area and select the 'Create A Project' button.

2

Give your project a name and establish some of its basic details. Provide a description, establish permissions, enable or disable features, and more.

3

You're now ready to add users and get to work. Select the project tools button and then 'Invite Network Users' to start adding project members.

4

Once a member has been added to a project, he or she can immediately begin posting, sharing, asking questions, submitting documents, adding tasks, and participating in everything projects have to offer.
How To Use Company Calendars:
1

Company calendars give you a master area to create events and personal reminders. To create a company calendar, first, ensure that the calendar feature is enabled on your domain.

2

Next, select the calendar icon from the navigation menu on the left.

3

You can also create an event by selecting the Compose button at the top of your screen and then selecting the calendar icon from the drop-down menu.

4

Events can also be created from within a specific department or team area by going into the area and selecting the calendar option from the options menu.

5

To start adding calendar events, select the 'Calendar Tools' button and then 'Create An Event' from the drop-down menu.

6

Choose what kind of event you want to create (company, team, personal, etc.) and then start adding in the details, including who should be invited. If you click 'Invite Team Members,' you can add people by group or department, potentially saving a lot of time.

7

Once you're finished, select 'Create Event' to publish it on all of the applicable calendars. Employees can now view your event, RSVP, comment, and more. And if you ever need to update your event or alter details, editing is as simple as selecting the 'edit' button within your event.
Bring your frontline and office teams together on one common platform
It has never been this easy to create the perfect employee experience for your deskless and deskbound workers. Contact us to discuss requirements, pricing, rollout and support. Get your free demo today!