What Is An Employee Social Center?
An employee social center is a space for employees to socialize, relax, have fun, and build friendships. While traditional social centers might be areas like the break room or the office water cooler, digital abilities enable workers to connect and interact with coworkers throughout the company, regardless of physical location. Workers can now engage, interact, and enjoy each other whether they work remotely, on the frontlines, in the office, or around the world.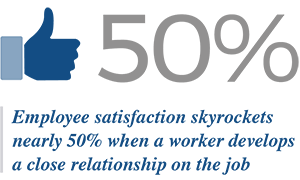 Limited Employee Interaction
Without a way to digitally connect and communicate, employee social centers are limited to whoever workers physically come in contact with. For many employees, this means teammates, department members, and maybe people located near your work area or colleagues you see occasionally around the office. While developing these friendships is important of course, there are so many more connections just out of reach. Employees rarely, if ever, get to know workers in other areas of the building, employees on alternative shifts, and potential friends at different branches of the organization.
Digital social centers are an amazing tool for keeping everyone connected. It's so much more than just break room chit chat now. We're really getting to know each other.
Social Centers For Every Interest
With a centralized workspace reaching across the entire company, MangoApps makes it easy for businesses to create as many social centers as employees need. Many businesses establish one companywide area for all employees to come together, make friends, and have fun together, in addition to a wide variety of employee social centers based on hobbies and interests throughout the organization.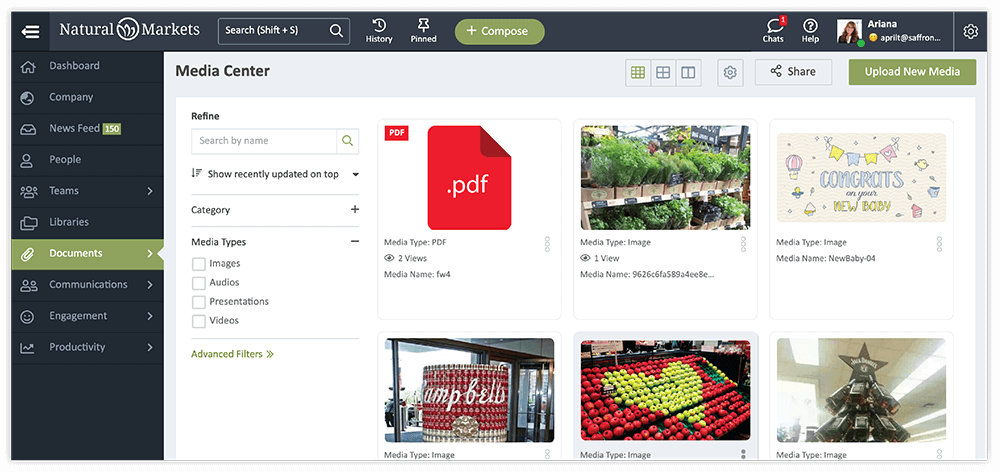 MangoApps groups provide a wide range of interactive abilities for every kind of interest. Whether workers want to start an online book club, organize regional camping trips, share workout ideas, or discuss leadership styles and opportunities, groups are the perfect place. Employees can share documents and files, post updates and pictures, create quizzes or calendar events and even chat with each other. Best of all, MangoApps groups are available to everyone in the organization, helping coworkers stay connected, make friends, improve company culture and strengthen overall engagement.

How To Create Groups:
1

Groups give teams a specific space to meet together, collaboration effectively, and work on topics without a specific end date or goal in mind. To create a new group, make sure the groups module is enabled in your domain, then go to the groups area and select the 'create a group' button.

2

Give your group a name and establish some of its basic details. Provide a description, establish permissions, enable or disable features, and more.

3

You're now ready to add users and get to work. Select the group tools button and then 'invite network users' to start adding group members.

4

Once a member has been added to a group, he or she can immediately begin posting, sharing, asking questions, submitting documents, and participating in everything groups have to offer.