Personalization
Matching each individual's needs and interests, so that the content presented is based on each member's unique behavior, providing immediate value and inviting deeper participation.
All the news and content on dashboard is personalized as per individual selection
Personalize your dashboard with the widgets of your choice. These widgets present data as per your membership in teams, co-workers you follow, colleague & group suggestions, information that you have pinned etc.,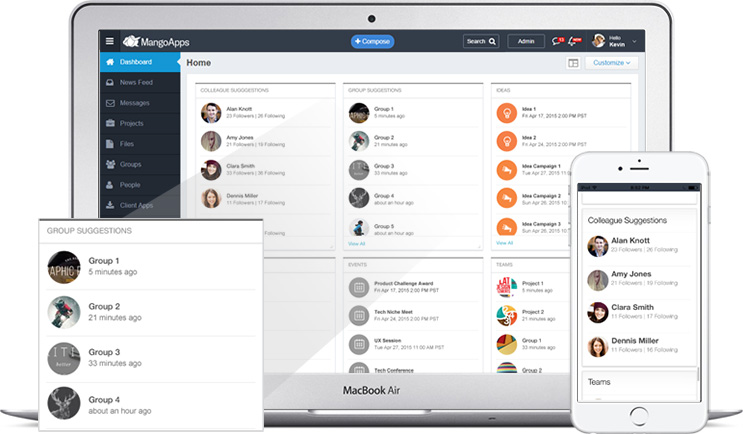 Your profile is your personalized view for others in the company
Each user's profile page shows areas of expertise, awards received for their expertise and good work, acknowledgment badges received, posts they have shared and more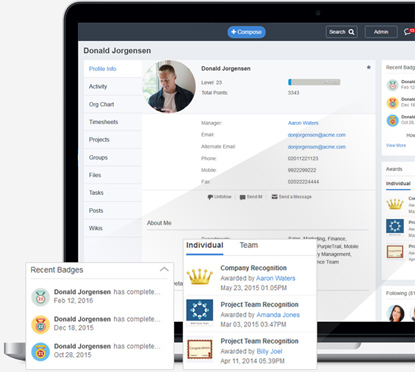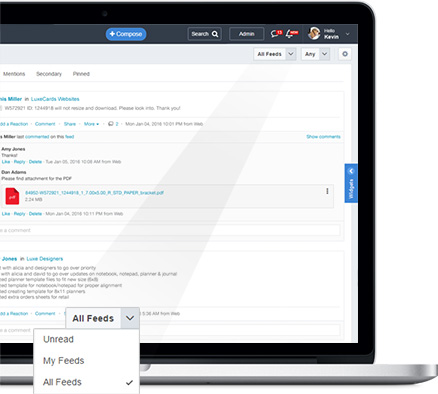 Your news feed is as per who you follow, your team memberships and what you have not yet read.
Each individual's news feed view is unique and is as per the user's permissions and membership