Events
Socialize events in teams,
to encourage participation and feedback
Event Planning, Coordination,
and Execution
Create and manage as many events in a team as you need without limits.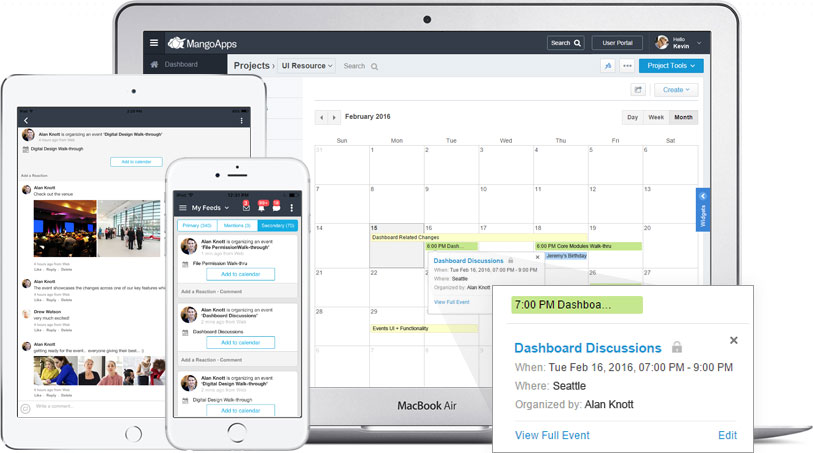 Plan a team event, provide an agenda and configure the event features appropriately to meet it's purpose
Start date/time and end date/time gets the event scheduled on the calendar. Visibility & color decides who sees the event on the calendar and in what color.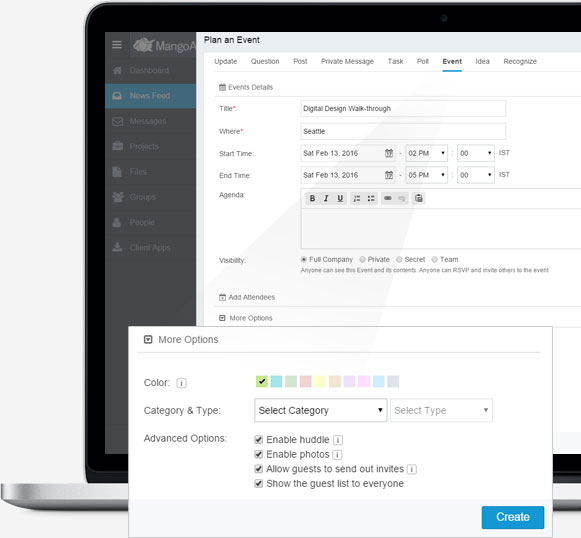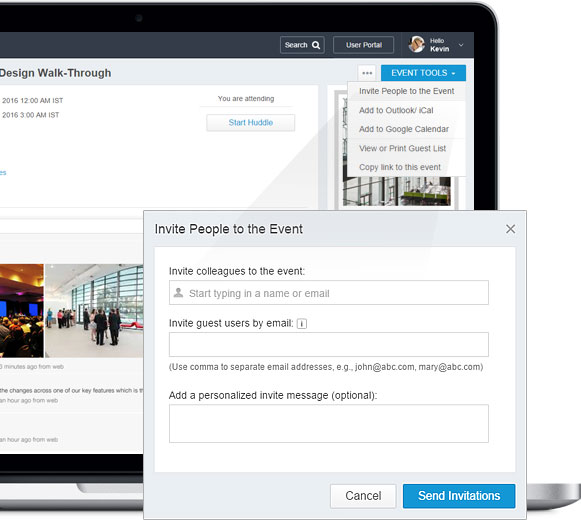 Invite employees and guests from outside the company to team events
Send invitations to employees, customers, partners, suppliers as part of creating the event or add attendees at anytime before the event ends.
Collaborate with attendees
prior to the event
The event wall allows attendees to communicate with each other, share files and pictures, and inform others of changes.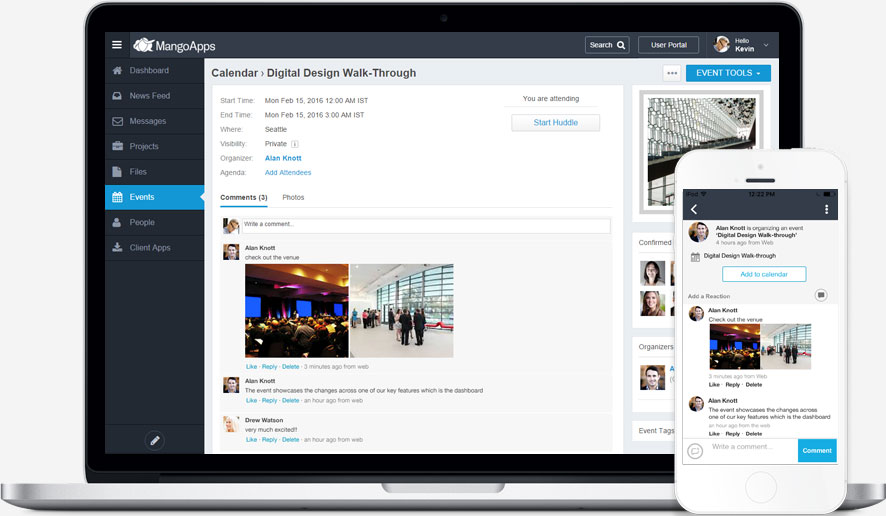 Conduct online team meetings with
integrated GoToMeeting or
Join.Me services
This is great for doing sales demos, customer support calls and online meetings with teams across multiple offices.