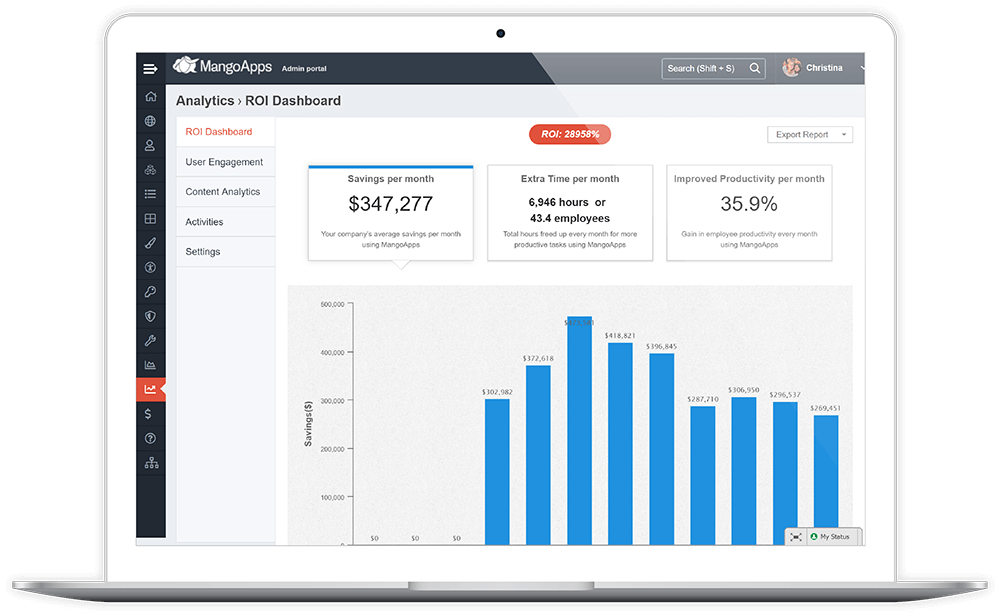 ROI Dashboard For Company Insights
Get direct insight into the company's average dollar savings per month, the employee hours freed up, and quantify where those savings are or how they can be reinvested. Gain useful metrics necessary for calculating the ROI of your MangoApps solution, and realize the ultimate impact on company-wide productivity.
User Engagement at The Employee-Level
Get a breakdown of highly-engaged vs engaged vs moderately-engaged vs non-engaged employees every month. Use the report and suggestions made to move employee engagement to the next level and build best practices based on power users to encourage greater adoption.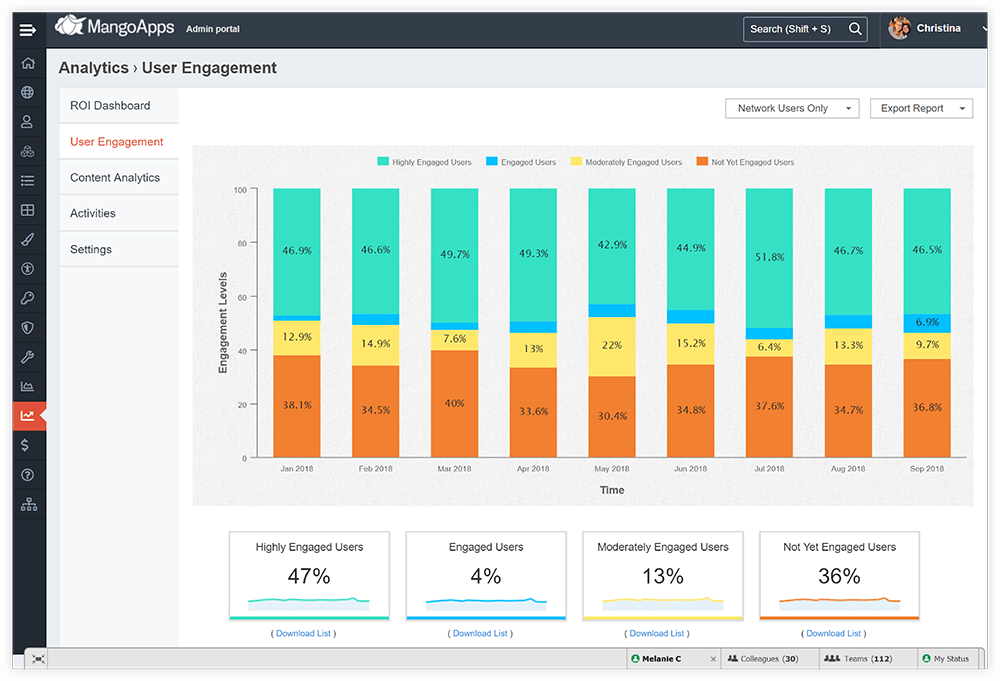 How Our Customers Use Data Analytics
1

Track and Monitor the adoption of a new MangoApps solution

2

Look closely at user engagement to understand which employees are the most or least active

3

Understand new content better and determine what type of content gets the most attention or gains popularity

4

Calculate ROI on the MangoApps investment and easily quantify the direct benefit and savings