ROI dashboard to give insights of your company
Get company's average $ savings per month, total employees hours freed up every month for more productive tasks and gain in productivity every month using MangoApps.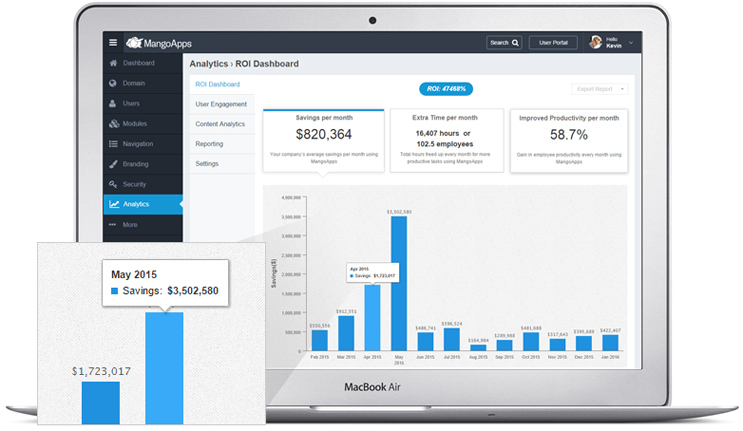 User engagement to give insight
at a per employee level
Get a breakdown of highly-engaged vs engaged vs moderately-engaged vs non-engaged employees every month. Use the report and suggestions made to move employee engagement to the next level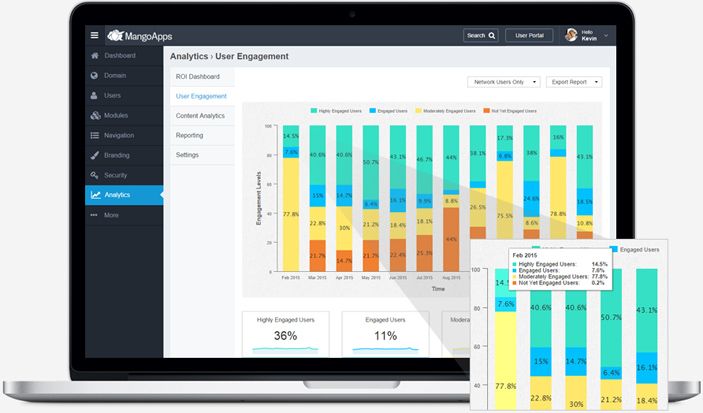 Content analytics to get
insights to views, likes and
comments on them
For a day, week, month see the new content posted in your network and the engagement received on these posts in terms of total views, reactions and comments.