Simple and easy to use, admins have ability to set certain to-do groupings that can be shared and made visible to others (or kept private.) This allows managers/supervisors and colleagues to have visibility into action items that are being worked on. The visibility settings determine who can view the list, or allow admins to mandate and assign todo lists to users.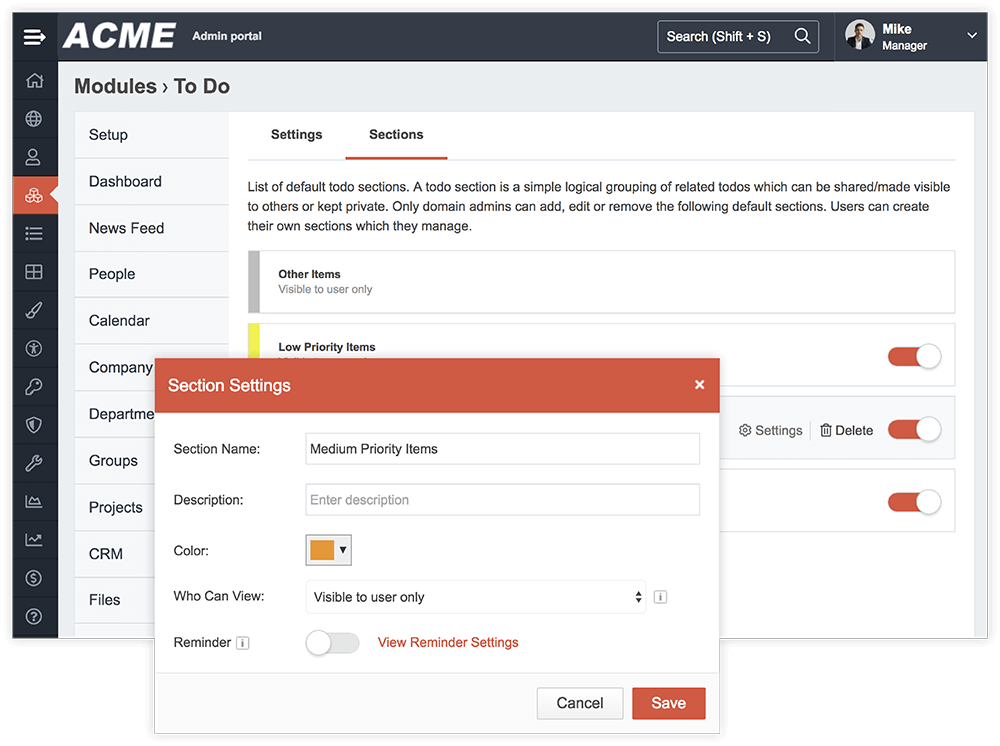 How Our Customers Use To-Do List
1

Create to-do lists for important ideas, tasks or projects

2

Organize and keep items on track sorting by important or due dates

3

Share and monitor the action items of employees using shared to-do sections

4

Turn news feed posts into actionable to-do lists
Bring your frontline and office teams together on one common platform
It has never been this easy to create the perfect employee experience for your deskless and deskbound workers. Contact us to discuss requirements, pricing, rollout and support. Get your free demo today!