Capture to-dos in a simple list and
start ticking them off
No more application switching for your to-dos.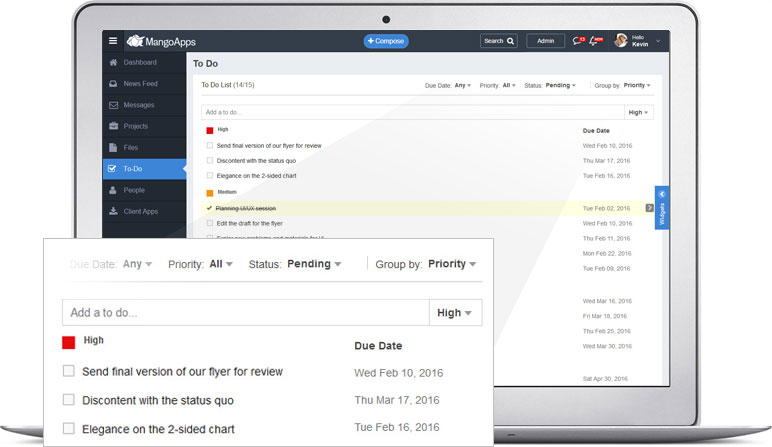 Just type away your to-dos and press enter to instantly create them
User centric design for creating a lot of to-dos fast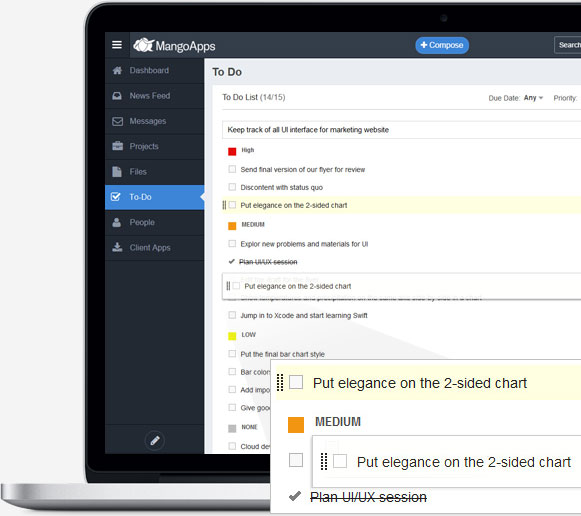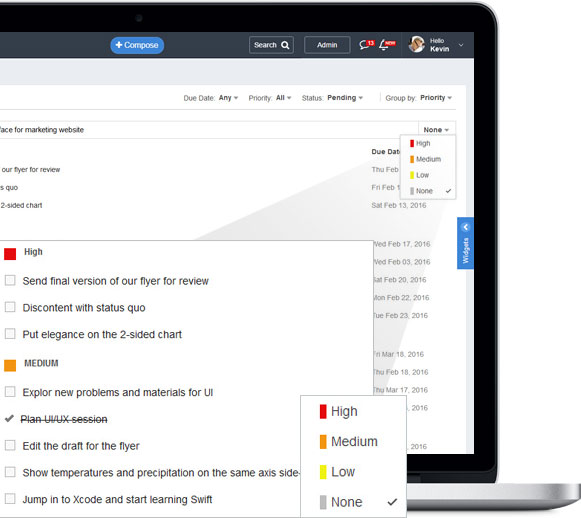 Change priority of to-dos via a simple drag and drop motion
Don't spend time re-prioritizing the hard way, instead spend time working on the to-do.
Group to-dos by priority or due date
based on your preferred working style
Two great options for getting the view that matters to you.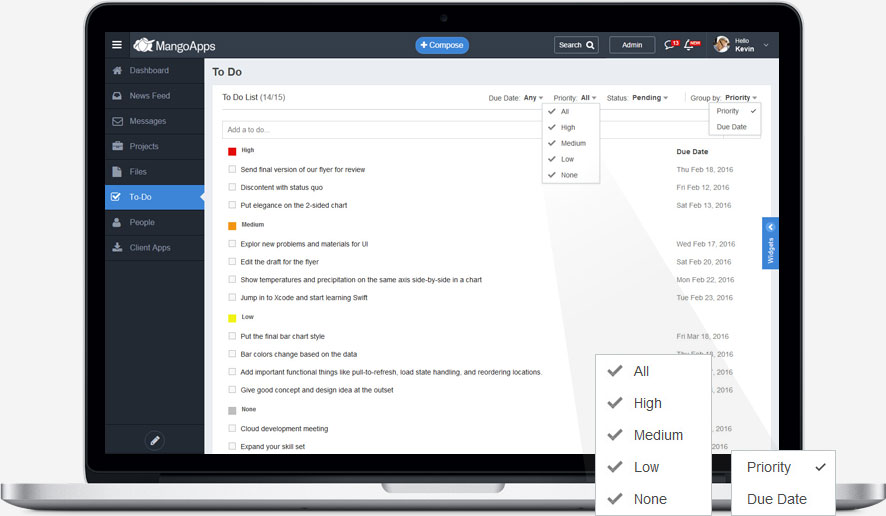 Directly create a to-do from News Feed. No copy/paste. No re-entry.
The hassle free way of creating a to-do from a feed